If I were to be giving this forecast of mid 80's and no rain in the middle of July, we would all probably be pretty okay with it. Instead we are in October, and I think it is safe to say most of us are all tired of the mid 80's and ready for PSL weather.
Regardless of your stance of these above average temperatures, they aren't going anywhere. They look to continue at least for the next 8-14 days. To add insult to injury, dewpoints will be in the mid 60's, it won't be unbearable, but just downright uncomfortable, especially considering where temps should be this time of the year. If you are desperate enough, you could take a trip to Alaska for relief.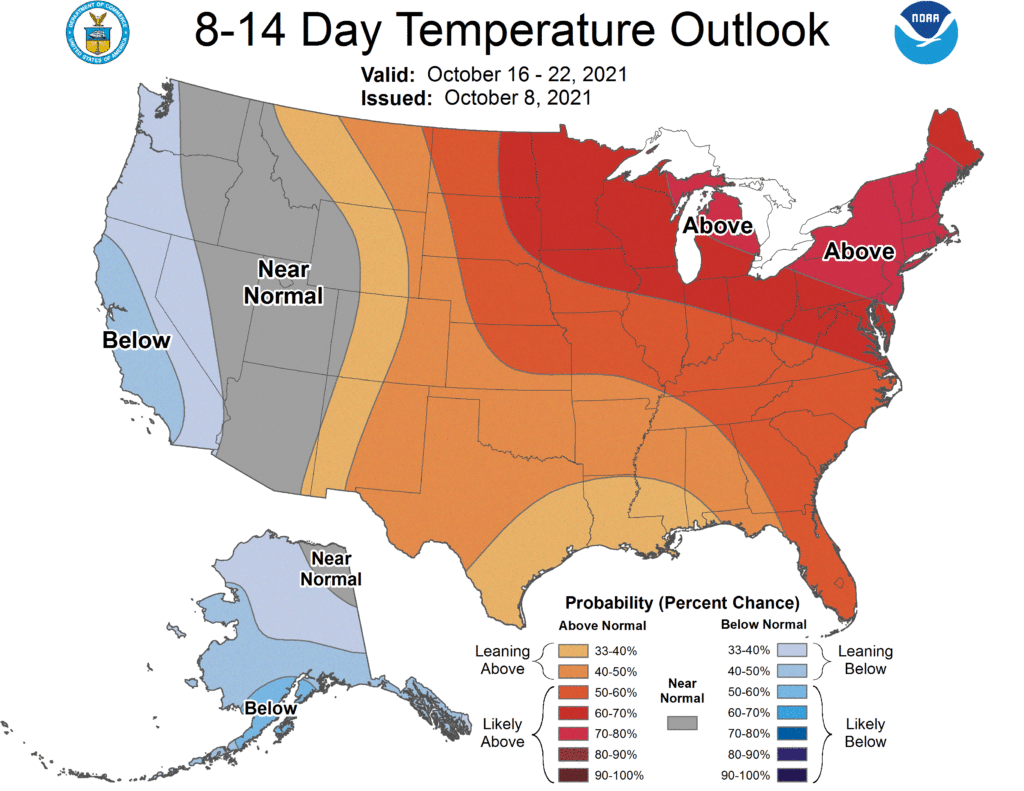 Next Rain Chance?
The timing is hard to nail down right now, but right now it looks to be anytime late Monday into Tuesday.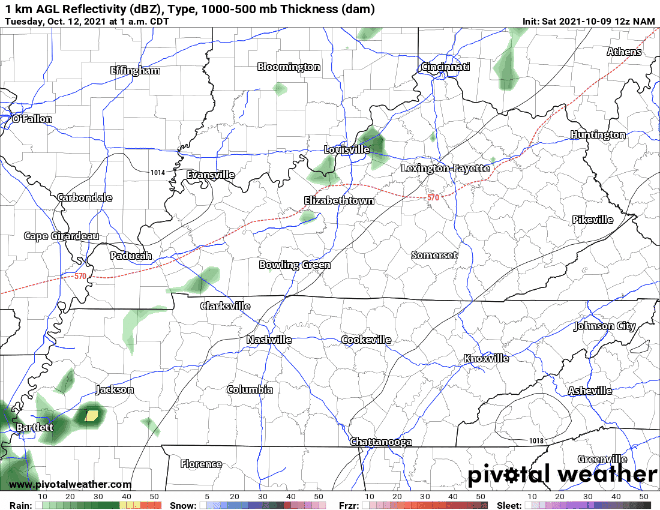 The NAM has it holding off until Tuesday morning, other models have it as early as Monday night. Timing will become more clear as we get closer. The one thing all models agree on (as of right now) is that these will only be showers of little to no consequence. These showers should not last long or cause any flooding concerns, along with no severe weather concerns.