Saturday
There is a cold front sweeping through our area this morning, attempting to squeeze any moisture it can out of the air, trying to defy the no rain forecasted. But who's to say this rain even reaches the ground? There is some fairly dry air above the surface which may be negating this rain. Even if the rain does successfully make the journey from the clouds to the ground, it would just be enough to make the ground wet, and it will be well on its way out of here, making way for a beautiful weekend.
Pilgrimage Festival
There will be no muddy grounds or blazing heat this year. Both Saturday and Sunday look great. This is perfect sing your heart out kinda weather. Temps peak in the mid 70's, then slowly falling as the sun sets. No rain.
The Final Days of September…
…look amazing. Temps warm up to the mid 80's, which is a bit above our average, but nothing unbearable. I leave you with the forecasted rainfall for the next 7 days. Zilch. Nada. Zero. None. (Besides maybe the sprinkles this morning.)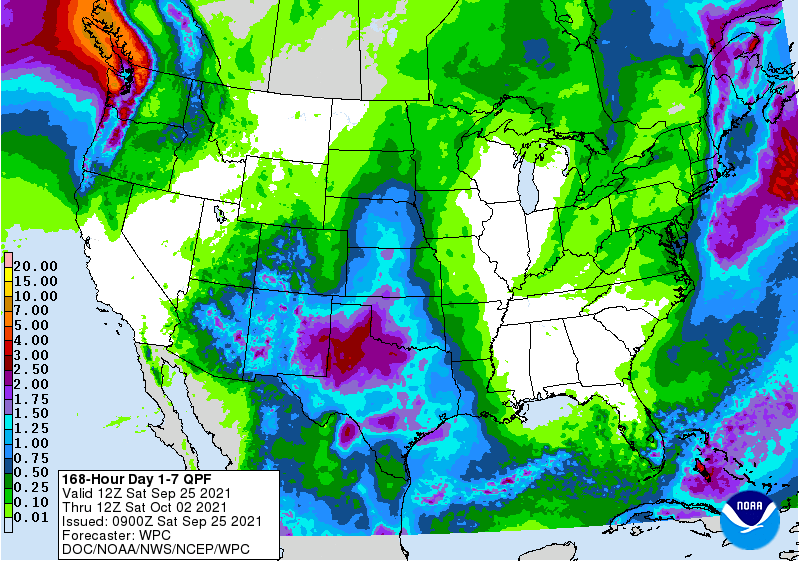 As always, check back for updates to the forecast, and be sure to follow @NashSevereWx on Twitter!