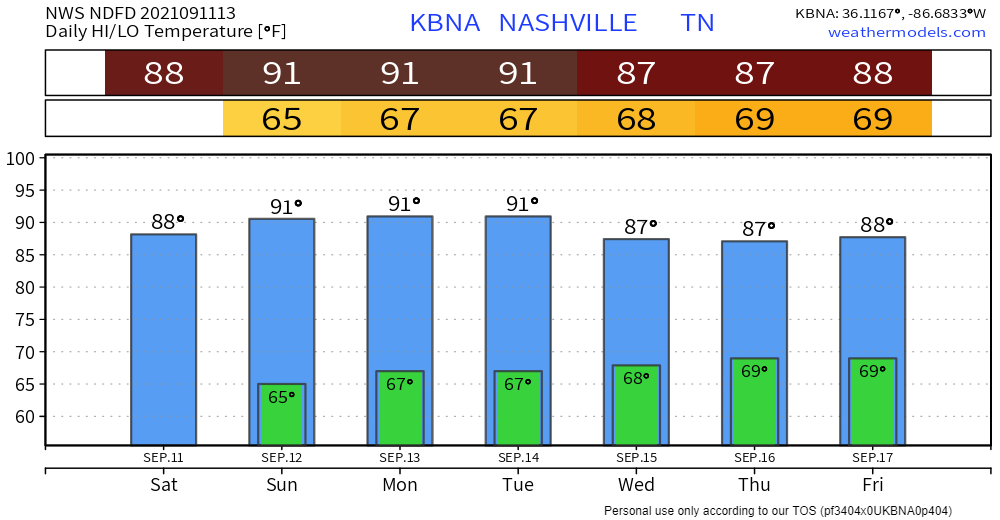 Saturday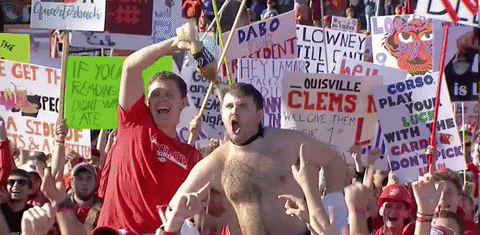 Other than temps being slightly above average, (our normal for this time of year is mid 80's) there isn't much better weekend weather you could ask for. Clear and sunny skies will dominate, along with dewpoints being in the low 60's, almost too good to be true.
Titans Forecast
Nissan Stadium will be packed tomorrow at noon, and it will be a fantastic day to go. Another day of clear skies and no rain. Dewpoints will creep up a little to the mid 60's, but it won't be as noticeable as you are watching the Titans win. Outdoor plans look great all the way from the tailgate to after the party.
Rain Chances?
Our next chance looks to be Tuesday or Wednesday, more likely Wednesday. The GFS shows some showers on Monday, but that's a bit hard to believe. More details in the next few blogs.