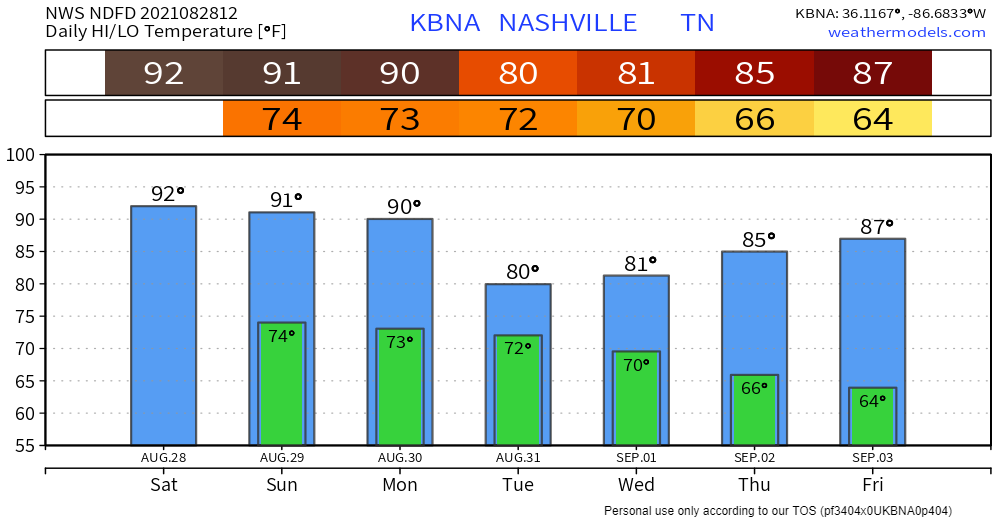 Not to sound like a broken record, but…
It is anyone's guess where and when these showers will pop up, if at all. The HRRR gives it best guess on today and tomorrow.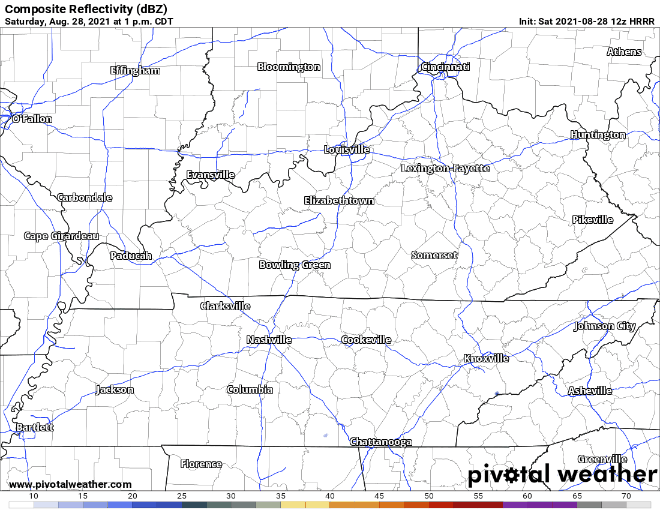 Regardless if you get a shower or not, it will be hot and humid, so try to limit time out in the sun and drink plenty of water.
Potential Impacts from Ida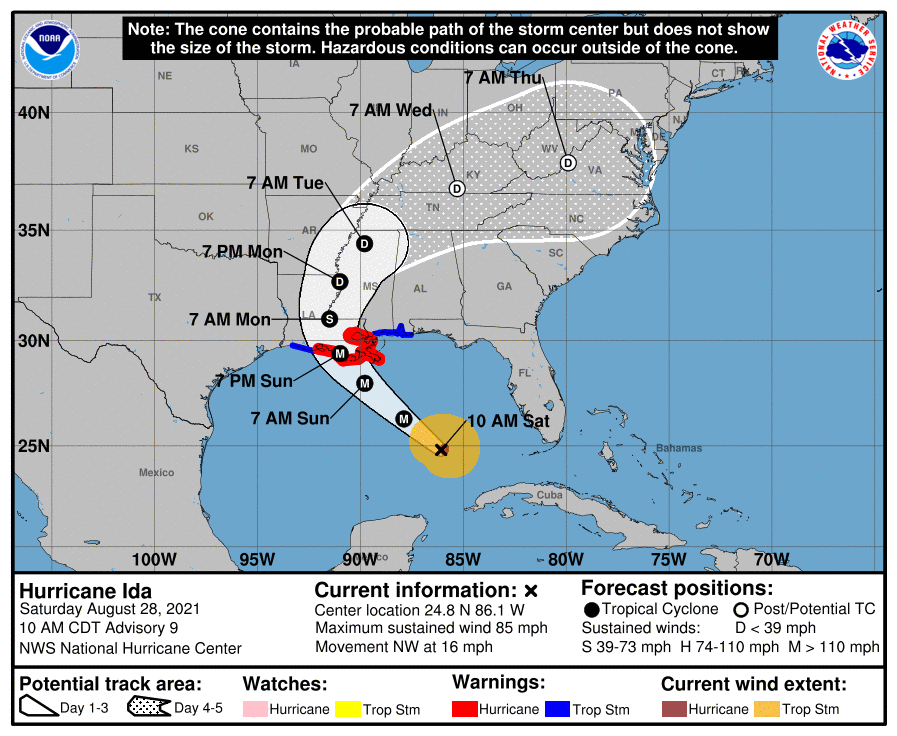 Hurricane Ida is currently spinning and strengthening in the Gulf and expected to make landfall in Louisiana late Monday. If you know anyone in that region, make sure to give them a call and make sure they are preparing.
Ida will move inland and quickly weaken to a depression by the time it gets to Tennessee. We are not getting hit by a hurricane. The National Hurricane Center has it with maximum sustained winds at 30mph by the time it gets here. Strong winds will not be our main concern. The main focus will be on the possibility of heavy rain.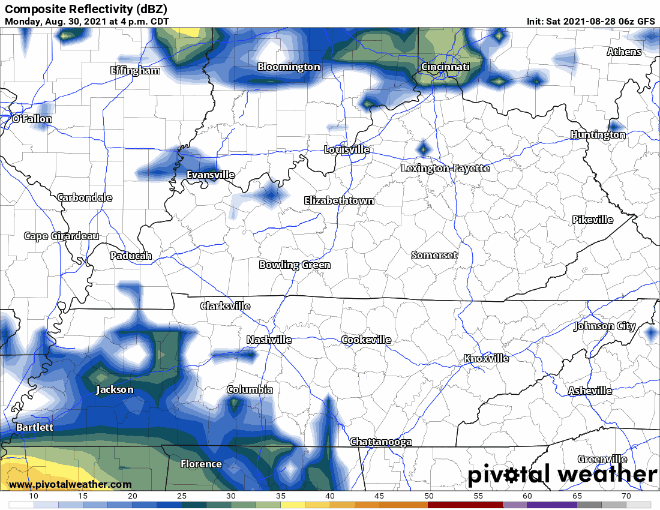 The GFS has rain starting late Monday night, on and off all day Tuesday, and moving out by Wednesday morning.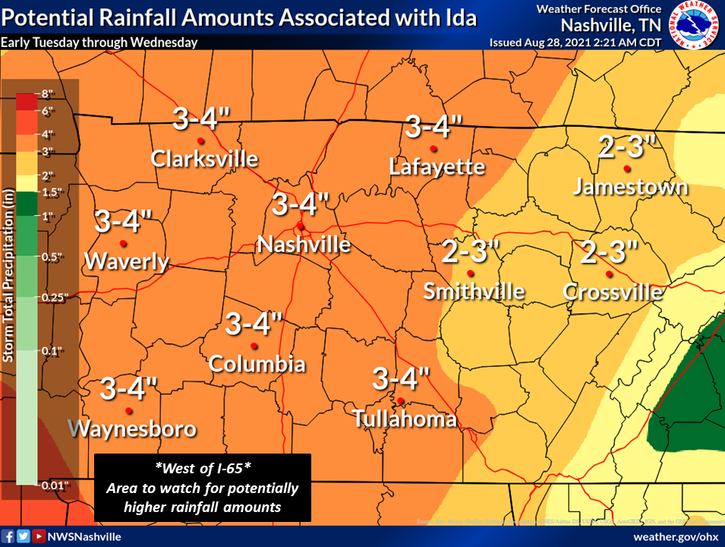 NWS Nashville has 3-4″ of rain forecasted for Davidson and Williamson counties. However, there is still a lot of uncertainty with this and it is all dependent on the exact track of Ida, so the totals could change for the better or worse. Our rivers and streams can handle the forecasted amount of rain if it is spread out over a longer period of time. But if it all decides to come down within a few hours, that is when flooding problems rise, and our neighbors to the west certainly do not need anymore of that.
With most tropical systems moving inland, there is also a chance of some isolated tornadoes. This is still several days out, so a lot of details have yet to be ironed out. Be sure to keep checking back for updates, as things will likely be changing.