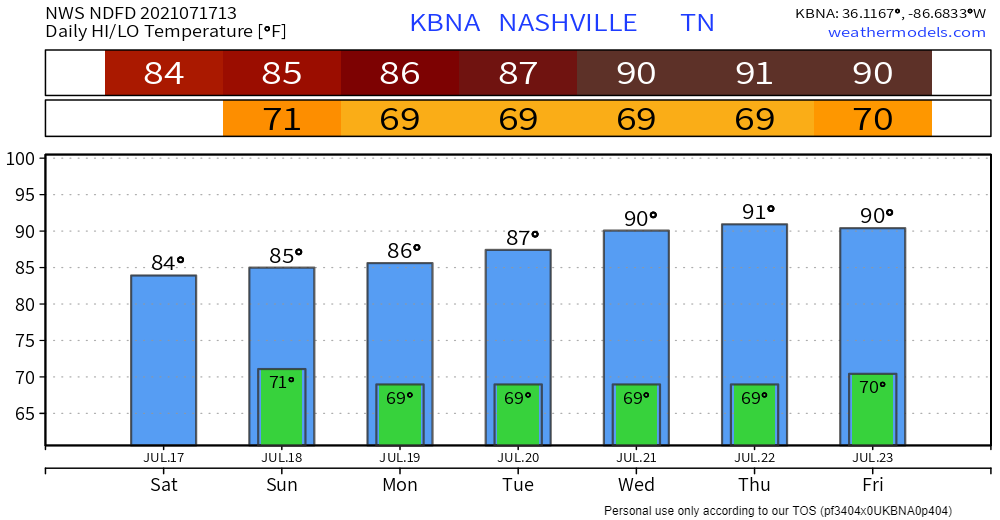 The big question – when and where will it rain this weekend? The honest answer is – no one really knows. But let's try to get a better idea. Let's have a look at model guidance.
This run of the HRRR shows scattered showers/storms this morning, clearing out for the most part this afternoon. Later this evening another batch of showers and storms around sunset lasting through the evening.
Is the HRRR correct? Probably not exactly. It hasn't been consistent. David tweeted this last night and it's still true today:
All models agree CAPE values (storm fuel) will be up there. HRRR has it hovering around 1,500 j/kg all day, which is plentyyy to get storms going. This – along with dew points being in the low 70's – and you can expect lightning, gusty winds, and heavy downpours in any of these storms. If they come to you, of course.
No organized severe weather is expected, but can't totally rule out a storm or two "going severe" with damaging straight line winds falling out of a collapsing downpour. Tornadoes and large hail are all but ruled out.
If one of these storms decides to sit in the same place for a while, brief flash flooding may occur in flood-prone areas, which is why the WPC gives our area a 5-10% chance of flash flooding within 25 miles of any given location in both of our counties.
About the Soccer Game Tonight
Rain and Nashville SC go together like Broadway and Wooo Vehicles. For an excellent Twitter thread on wooo vehicles, see @ScanNashville.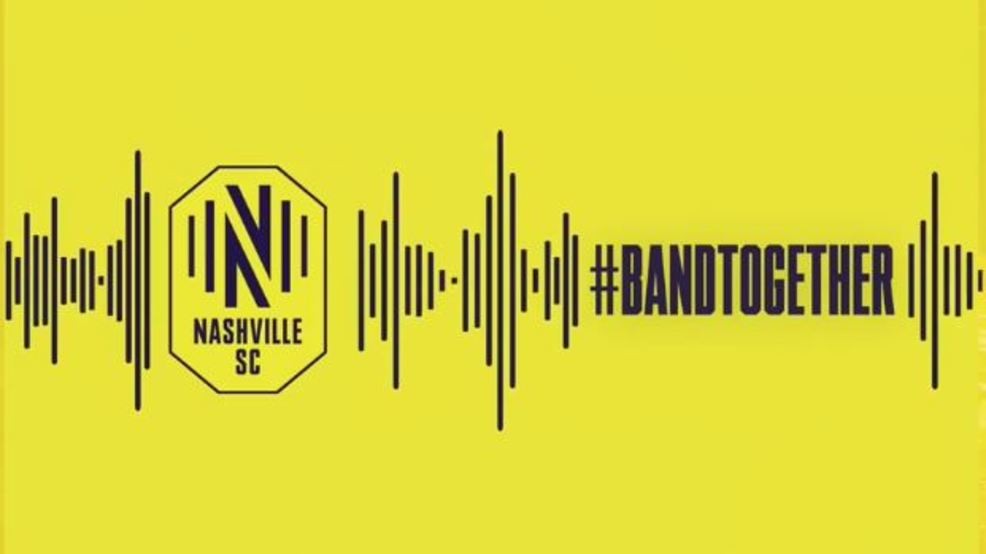 Kickoff is at 7:30 PM. Below are seven models. All trying to predict the radar at 7 PM tonight.
Not much agreement, right?
Should you go? Of course. Maybe not if you have a very low risk tolerance and you hate being wet.
But bring rain gear tonight. For sure. Just in case.
We'll tweet this event and give you updates.
Part the waters over Nissan Stadium, @SoccerMoses.
Sunday: Same Story, Different Day
I could almost copy and paste the paragraph above – but I won't. Jam another day of uncertainty into your scheduled plans.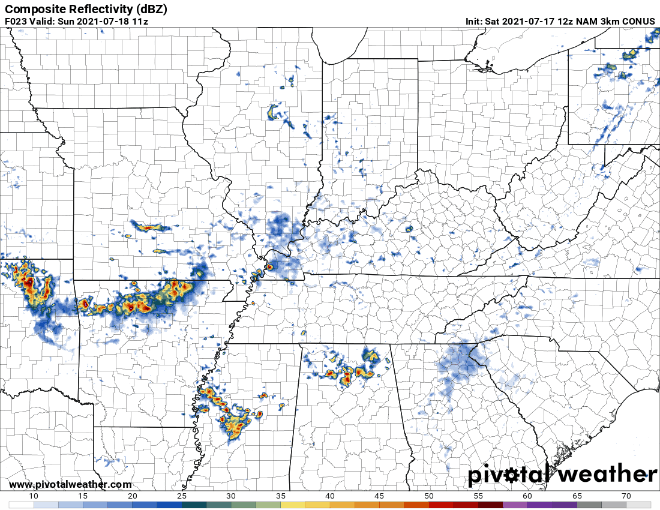 Sunday morning will probably be clear, with a few storms swinging into our area during the afternoon and evening. Similar to Saturday, these storms could contain lightning, strong winds and heavy rain. The WPC keeps a 5-10% chance of flash flooding within 25 miles.
The bottom line is, a shower or storm could impact you any time this weekend, but no one knows exactly when and where. If you do have outdoor plans this weekend, have a plan in case one of these storms decides to impact you. The best thing you can do is stay informed by monitoring the radar, do not leave yourself vulnerable (like on the lake and too far away from an enclosed shelter), and have a plan.
Typical Summertime Pattern for Next Week
Monday morning we could still be dealing with some lingering showers. Then we get in a pattern of low 90's with a chance of pop-ups during the afternoon. We get a little humidity relief, with dewpoints staying in the mid 60's.