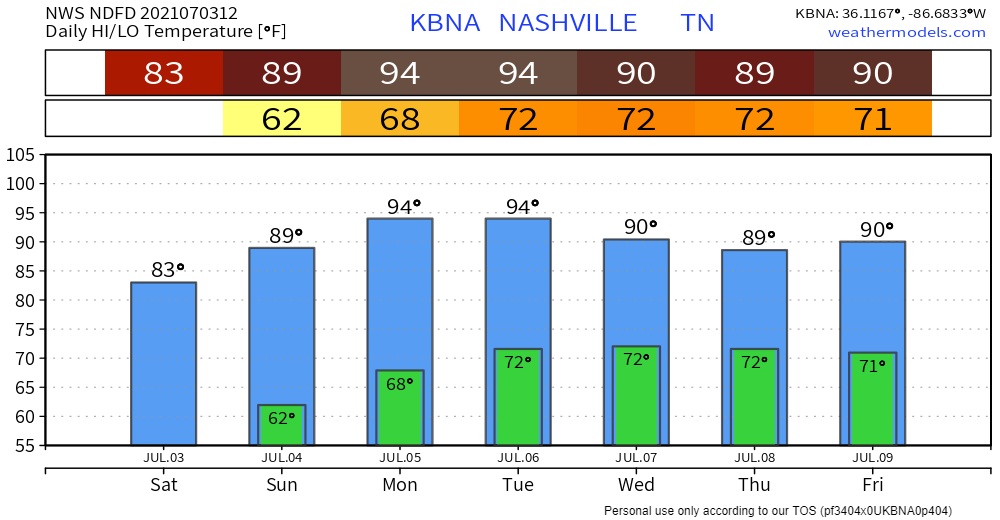 We got down to 61° at 4:53 AM, which was 4° warmer than the July 3 record low. Perfect temp/humidity combo today. Temps and dew points will rise a bit Sunday, but still way below average. Heat cranks again Monday, heat index upper 90°s. No rain possible until at least Tuesday or Wednesday, but more likely Thursday and Friday.
Fireworks
Local news had a story about how 400K people were coming downtown to watch the "biggest Fourth fireworks display in the country." We don't know if that's like saying World's Best Dad but whatever.
It'll be legit. Not sure how good it'll look, though.
First, at least it should be a clear night. Cloud deck will be approaching but HRRR doesn't think it'll get here by 9 PM.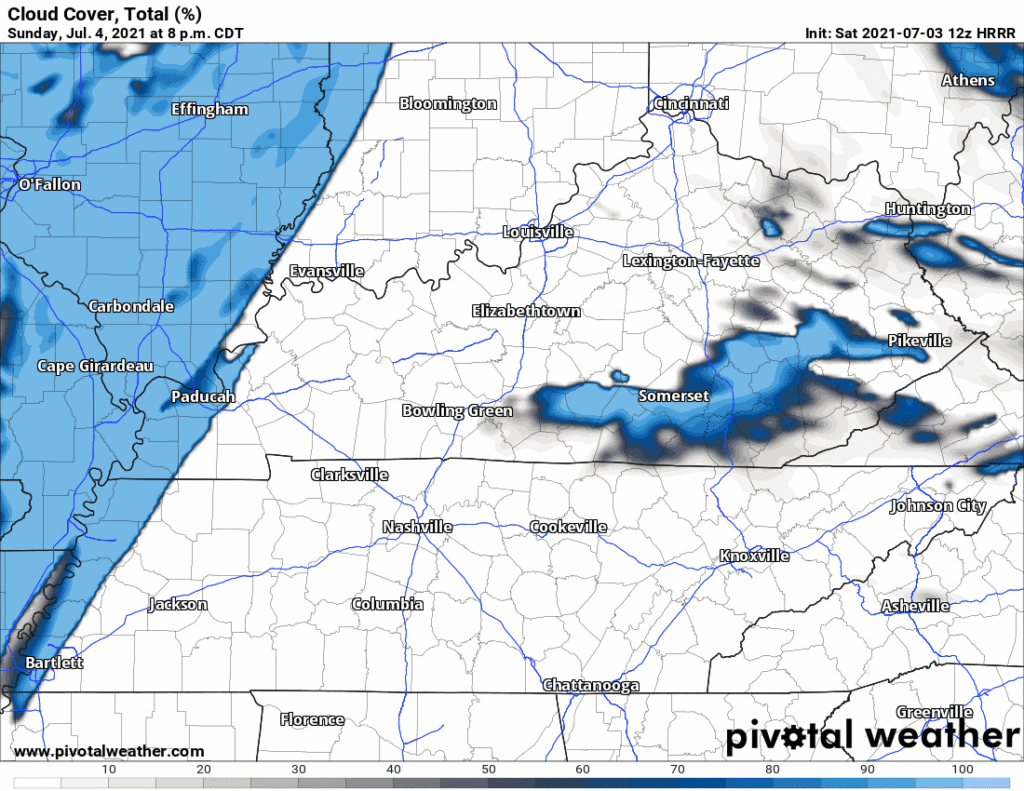 Some models are indicating a slight temperature inversion (a pocket of warm air) just above the surface Sunday night. The inversion develops around 7 PM and gets more pronounced through the night (meaning, it gets worse). If the models are right, the inversion will be in place at 9 PM. This would "trap" firework smoke, making it hazy and hindering visibility. It would also bounce the sound back down to make fireworks sound louder and more powerful than normal. Which they'll probably be anyway.
The HRRR model shows the smoke-and-sound trapping inversion at 9 PM: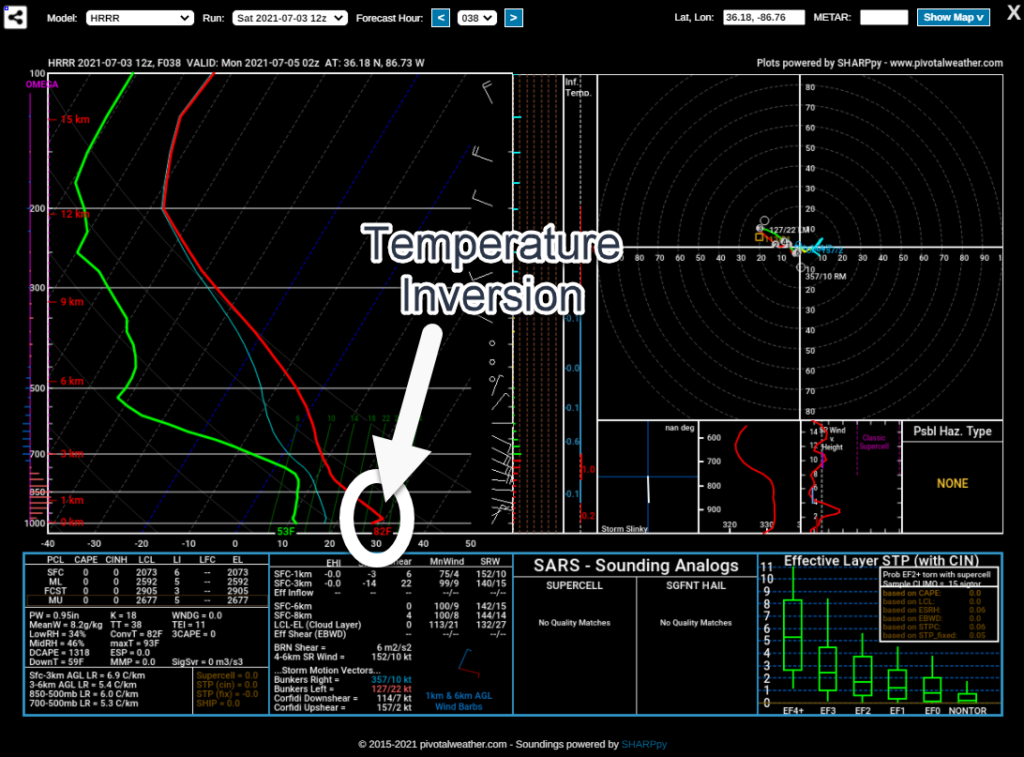 Next Credible Rain Chance
Thursday or Friday. Showers and a few scattered storms. Common summertime pop up uncertainty with questionable ETAs and coverage. No reason for severe weather concerns. Lightning and downpours most likely of the low-probability hazards. BTW, Elsa isn't expected to be a TN problem. Current forecast has it east:
Florida vacation goers should follow NHC.