I hope your air conditioning works.
Rain is possible Wednesday afternoon. The HRRR shows a few showers popping up, but most of them develop east of us. So chances are real, but low.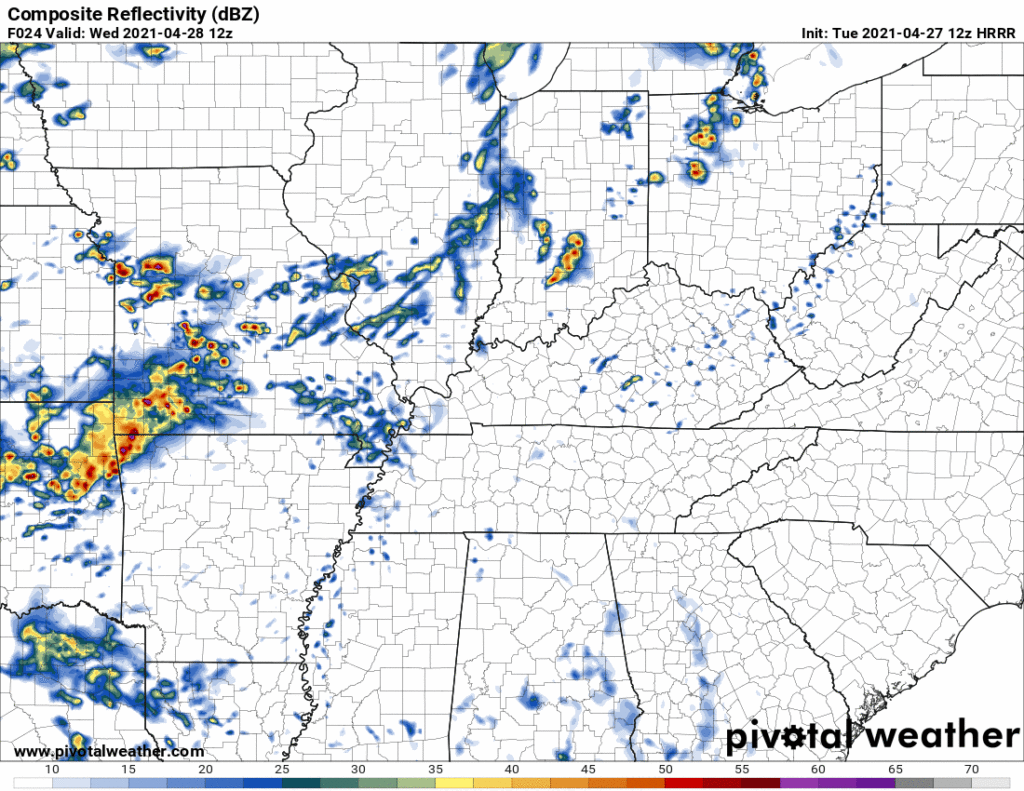 More rain may develop closer to midnight Wednesday night.
Thunderstorms are possible in each of these rain events. Nothing strong or severe.
Heavier Thursday
We're just outside the high-resolution model range that would improve timing. But the lower res Euro model shows coming in during the day Thursday.
The GFS, on the other hand, has the delays the rain until later in the day Thursday.
Either way, we'll likely see rain throughout the afternoon and into the evening hours.
No severe weather is currently in the forecast, but a couple stronger storms cannot be ruled out Thursday afternoon. We could see up to an inch of rain with some locally higher amounts. But bet on less than that. Still think it's enough to threaten a rainout of Thursday night outdoor activities.
13°
As in thirteen degrees colder. That's the temperature difference between Wednesday and Friday.
The pattern associated with this system is highly amplified, so cold advection behind this front will be pronounced. We'll go from unseasonably warm temperatures today and tomorrow, to below normal readings Friday and Saturday before temperatures rebound.

NWS Area Forecast Discussion
A dry period will begin Friday and continue into the next workweek.
Our next chance at rain look to come next Wednesday.