24 hour rain fall totals from various observers in Nashville: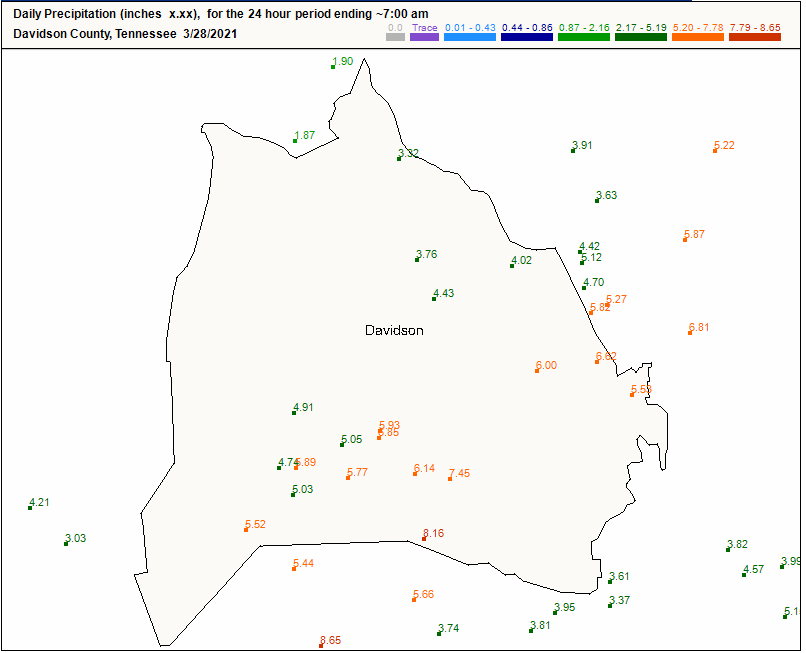 Williamson County: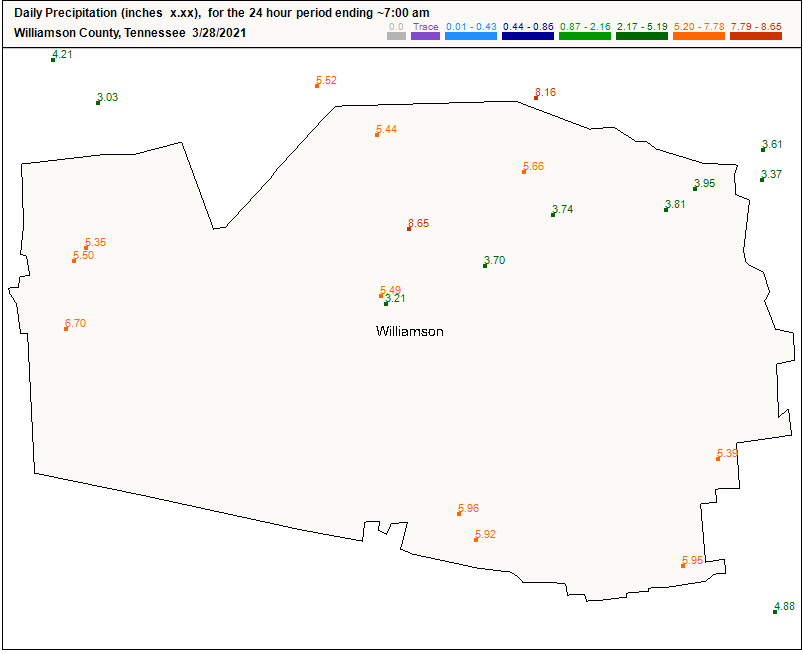 The rainfall was historic:
Editor's Note: We lost 4 people in this flood, at least that's how many we know about as of noon Sunday. Each immeasurably valuable. The Mayor held a noon press conference and promised thorough investigation to understand the circumstances of each person having lost their life due to flash flooding. Investigations improve future messaging. But right now I do not want to reduce the lives of each of these four people into a lesson we expect to be taught later. Nothing is more important than a life. When we lose one it seems to me the community should mourn the person and surround his and her loved ones with love, kindness, and support, regardless of circumstances. Same is true for those who woke up with water in their home, businesses, and cars. Donate, give, love.
Clouds continue to move out, giving way to sunny skies this afternoon.
Water continues to stand on many roads. Do not cross water covered roads.
For river and flood stages, with expected crests and timing, visit our flood page. It shows all local gage locations. For example, the Cumberland downtown, expected to crest just under 42′. That's 10 feet below the May 2010 SuperFlood.
Temps tonight could reach near freezing, so we could see some patchy frost Monday morning.
Clear Debris From Storm Sewer Grates and Culverts
More rain is expected Tuesday night into Wednesday. The total event should run between 0.5″ to 1″. Higher res models won't come in range until late tonight. Timing remains a bit fuzzy. But here's the GFS model showing an off and on rain event – heavy at times – Wednesday.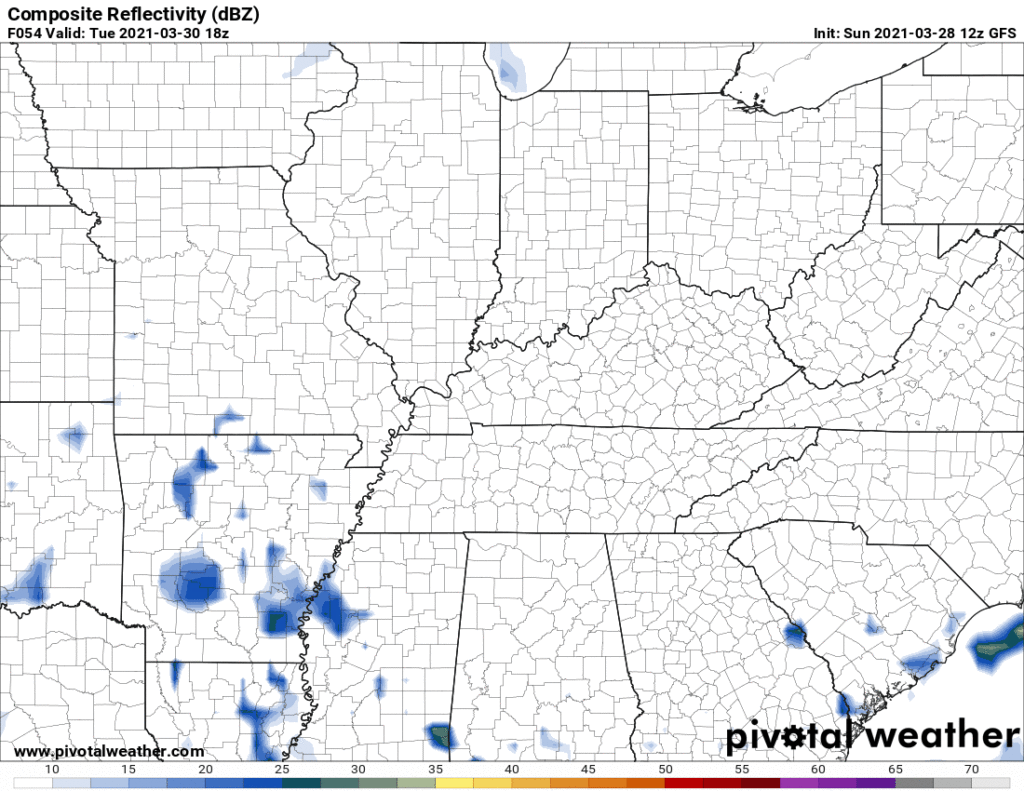 Temps should approach or even drop below freezing early Thursday and Friday mornings. Next weekend looks clear, for whatever that's worth.