Overnight, the National Weather Service issued a Winter Weather Advisory for both counties for the possibility of freezing rain. This will go into effect at 6pm tonight through 6 pm Thursday.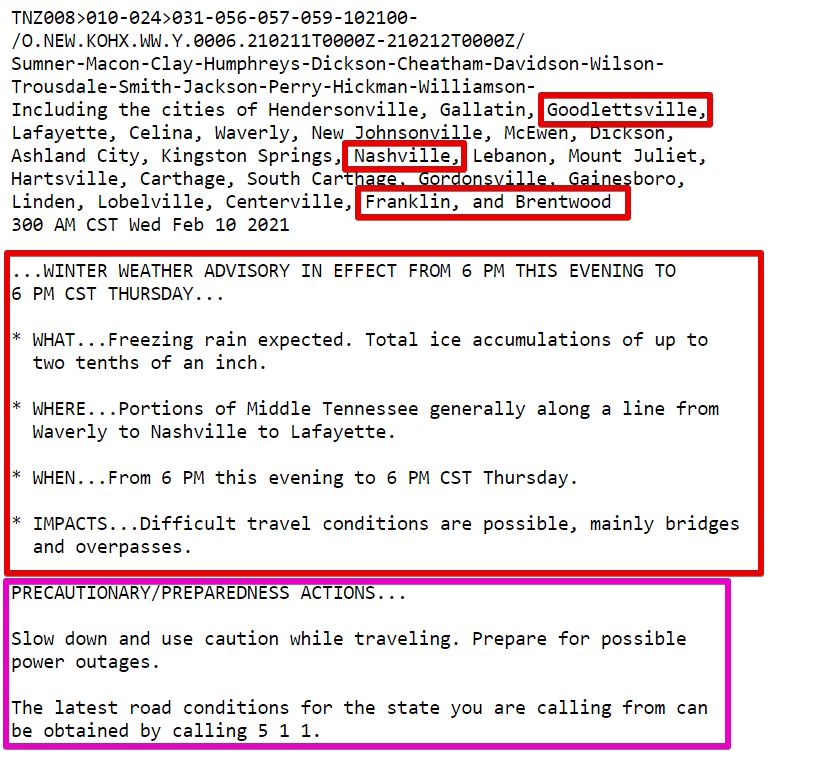 What is Freezing Rain?
It is different from sleet. Sleet is defined as a partially melted snowflake that will freeze before reaching the surface in the form of an ice pellet.
Freezing rain, on the other hand, is what creates ice storms if enough of it accumulates. It occurs when rain does not have enough time to freeze in the atmosphere, but will freeze on contact when it hits a below-freezing surface.
When Will it Affect Us?
Through the afternoon, we may see a couple showers, but they'll mainly stay to our northwest. Rain is expected to begin moving southward after 6 pm.
Temps could begin to drop to freezing or below freezing after midnight through 6 am Thursday. This will be our best window to see any freezing rain starting with those at higher elevations on the west side of both counties.
There are a Few Uncertainties…
There's still a couple of details to be ironed out. First, how far south will the freezing temperatures get? Temperatures will need to get to 30 or 31 for decent accretion to occur. Second, where will the QPF align with the frozen temperatures? The higher QPF amounts will be along and south of I-40 where temperatures will likely stay above freezing.

NWS Area Forecast Discussion
Will we reach the freezing mark? The forecast currently is that those NW of the purple line will reach freezing. However, weather doesn't always abide by purple lines. If that freezing line pushes more SE, more of us could see ice accumulation. If it stays NW of us, we'll just get a cold rain. Computer models have had a hard time with exactly where the freezing line sets up.
Location and elevation will also become a factor.
Impacts
If freezing rain does occur, ice accumulations are expected to be up to two tenths of an inch (0.2″). There could be locally higher amounts in higher elevations.
There could be some difficulty traveling, especially with bridges and overpasses. They tend to cool faster due to cold air running up underneath them.
Looking Ahead
Rain will be out of the area by Friday. Another cold front will go through this weekend, leaving very cold temps behind.
Our next chance at seeing some mixed precip will come on Monday.