We have a lot to follow in this forecast. Let's start with this afternoon and early evening. We're expecting rain to being this afternoon, and a rumble of thunder isn't out of the question. We've recently been given a general thunderstorm outlook from the Storm Prediction Center (below).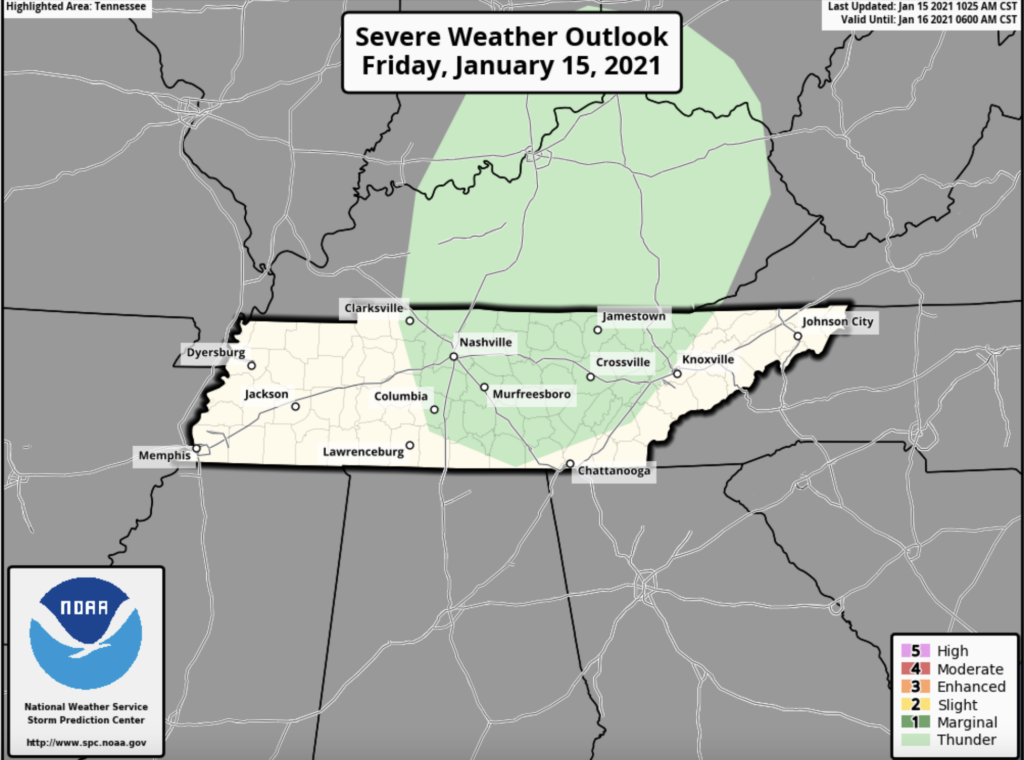 There's currently no severe weather in the forecast, but we will be dealing with 10 to 15 mph winds with some gusts up to 25 mph.
Problem is, instead of rain/thunderstorms, snow is coming down in Eastern Will Co. Temps aloft are supercold and snow does not have time to change to rain. This is happening despite temps in the upper 40°s. You need only be up in the air a few thousand feet to experience freezing temps.
It's very very cold above us. Here's the RAP sounding at noon.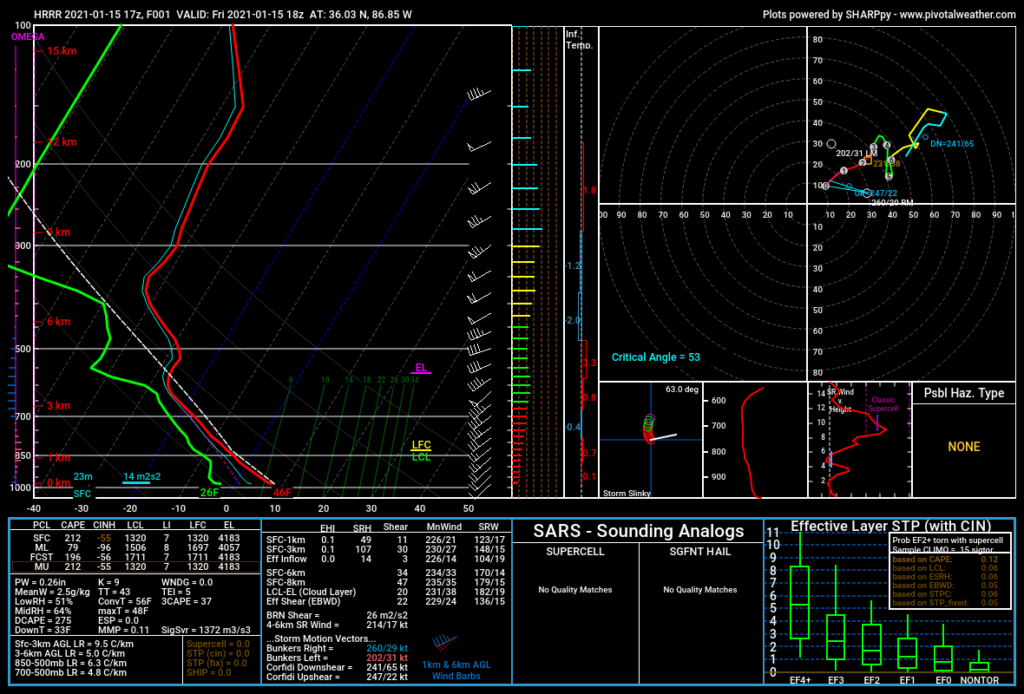 SNOW Tonight?
The HRRR model below shows some spotty showers beginning to form this afternoon and snow coming into our area after midnight.
The big question: will there be any frozen precip? This will depend on a couple factors: how fast the temperatures drop at the surface after sunset and if there is enough moisture in the atmosphere.
The HRRR and the GFS model (below) both give hope to snow lovers with snow showers beginning to form as early as 6pm.
However, the Euro model (below) disagrees and pushes the snow to our north.
If any frozen precipitation were to form, we will get little accumulation. The National Weather Service currently predicts that we'll get less than half of an inch of snow.
Rain Returns Tuesday
After this system exits Saturday, we will begin to dry out. Clouds will continue to linger Sunday, but the sunshine returns Monday.
Showers enter the forecast Tuesday, but doesn't look to be a washout event. Between 6 pm Tuesday and 6 pm Wednesday, anywhere from a hundredth of an inch to a tenth of an inch of rain is expected.
Heavier showers are expected Wednesday and Thursday. Between 6 pm Wednesday and 6 pm Thursday, anywhere from an inch to an inch and a half of rain is expected.
This rain event is still several days out, so the forecast could change.