The HRRR shows some showers popping up around 6 pm Thursday. They're expected to be out of the region by the midmorning hours Friday.
This doesn't look to be a washout – rain totals will be anywhere from a tenth to a quarter of an inch.
The Big Question…
Will there be any frozen precipitation? Possibly.
Is it going to stick? Unlikely.
Models are conflicting. The Euro model gives a little bit of hope for the snow lovers, showing some mixed precipitation at around midnight, then transitions into snow by 6 am.
The GFS, on the other hand, shows snow primarily staying to our east.
Moisture and temperatures will be the big factors. Models are expecting there to be just enough moisture hanging around after the overnight rain. While temperatures aloft may support snow, temperatures down here at the surface will be very near the freezing line.
This looks to be a splat/melt event as temps may cool down to freezing, but may stay just above freezing also as the Euro illustrates. Either way, the window is small for much, if any, accumulation.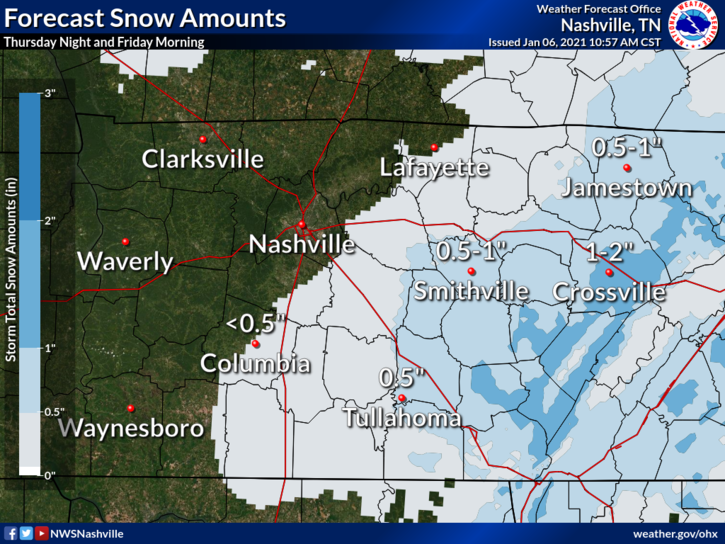 Looking Ahead
Clouds will hang around Friday afternoon, but the sun looks to return for the weekend.
The next event to keep an eye on comes late Sunday night into Monday. Models are once again conflicting – the GFS shows no precipitation at all, while the Euro shows some possible frozen precip forming.
This event is still 5 days out, so models could quickly change. This will be something to keep an eye on in the coming days.