Warm and Sunny Wednesday
Temps will be near 91° with plenty of sunshine!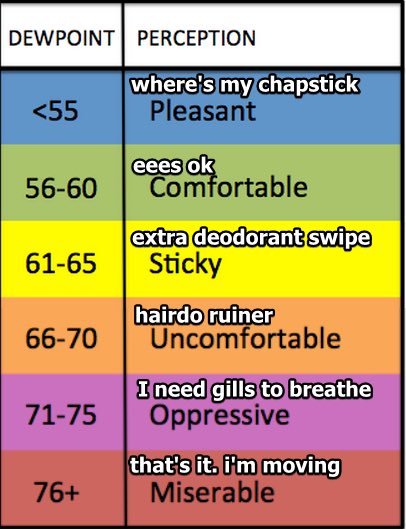 It will feel a little sticky outside today. Mid 60s dewpoints.
Maybe a Shower Thursday?
A frontal boundary will be moving south of us Thursday, sparking some showers and storms mainly south and east of us.
We can't rule out a stray shower or storm rolling into your neighborhood. If a storm was to form, it would be between 3 pm and 8 pm.
You'll be able to feel humidity rising Thursday. Dew points should stay in the upper 60s, but could reach as high as 70° during the afternoon. Uncomfortable.
Scattered Showers and Storms Return This Weekend
Friday will be much like Thursday: mostly sunshine, but a slight chance of a shower or storm popping up in your backyard in the afternoon or early evening. Most rain activity should be south and east of us. We should be mostly dry.
Humidity will leap into Oppressive range this weekend with low 70° dewpoints.
Rain and storm chances also increase this weekend. ETA afternoon, mainly late afternoon or early evening. These will be a lot like we've seen all summer, with some areas getting whacked, others staying dry.
Timing remains poor because data at this range is low resolution . . . except for the 1 hour Euro model, which extends 90 hours out. Today that model is (barely) in range of Saturday. Notice it suggests most/all of the rain will stay to our south and east Saturday afternoon and early evening.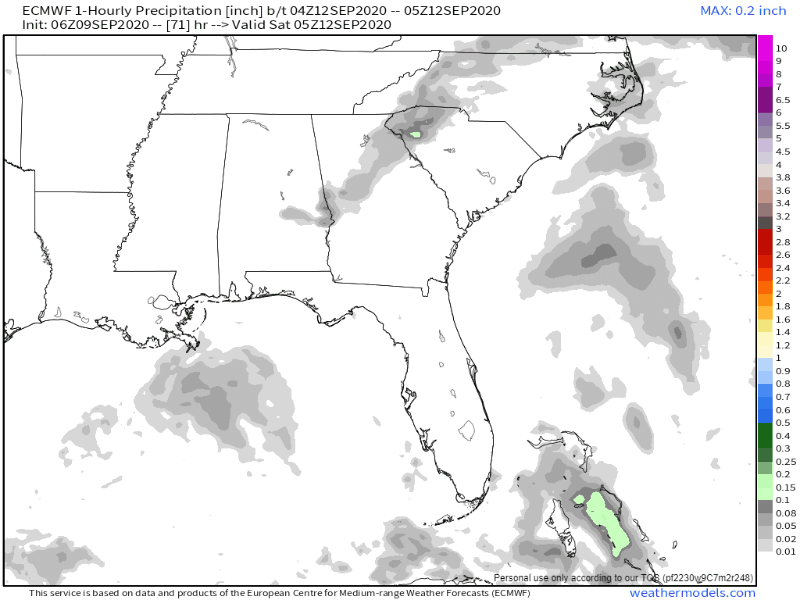 Tomorrow, additional higher res data will arrive for Saturday and Sunday, so don't place any solid bets on the weekend just yet. With an increase in humidity and rain/storms to our south and east, it's possible we'll get a few storms despite what this model thinks right now.
Weekend storms should feature briefly heavy rain, lightning, gusty winds. Severe weather is not expected.