Thursday
There may be some strong to severe storms coming through the area today.
Key word: "may."
Storms will be scattered storms, so it will be hard to pinpoint where they will hit.
Here's what the HRRR model thinks — notice it doesn't think we'll see much of anything until around midnight.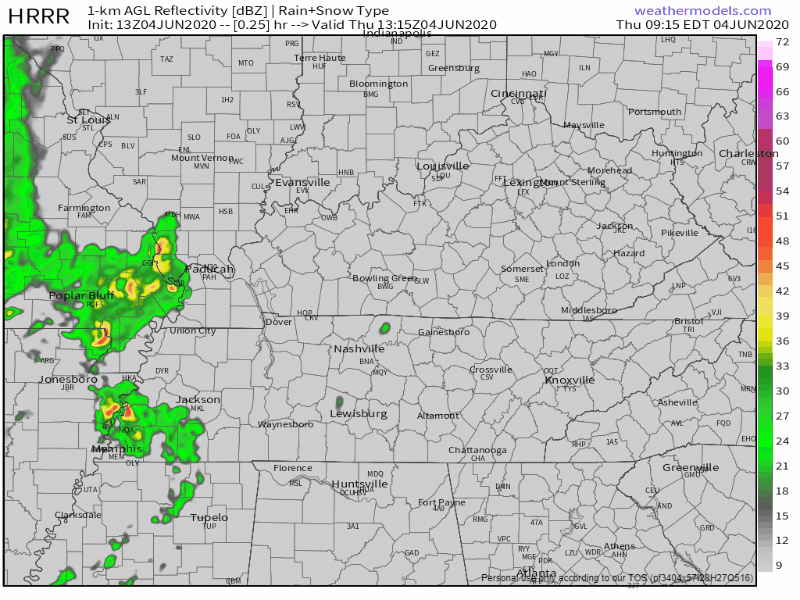 Despite the HRRR model, we may see a storm or two pop up this afternoon and/or tonight.
How bad will any storm be? Lightning probably. But for severe: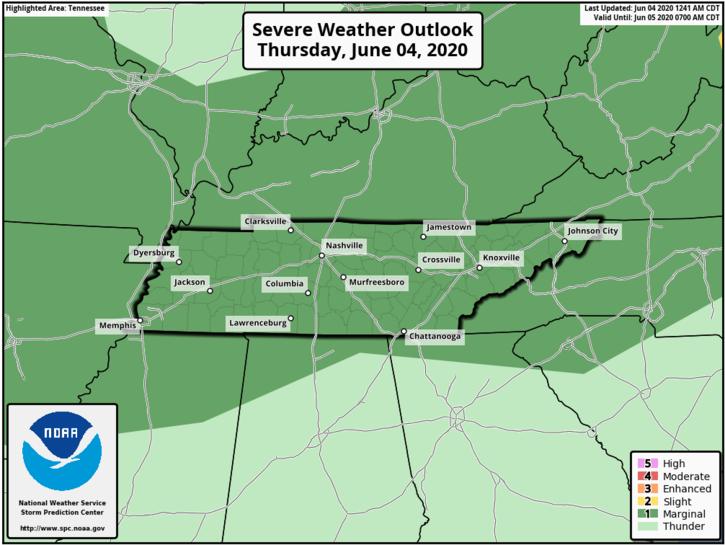 The SPC (Storm Prediction Center) boils it down to a 5% probability of damaging winds and/or 1″ hail. Up to a quarter of an inch of rain is possible with some locally higher values.
If you have plans today, make sure to be weather aware.
If it's not storming, look for heat and humidity. The dew point this morning was at 64°, already making it feel sticky outside. High temps will be near 86°.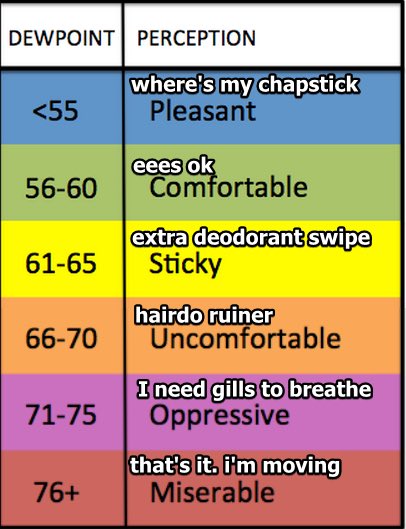 Rain and storms should clear the area sometime after midnight. Lows will be around 69°.
Hot! Hot! Hot!
That seems to be the trend heading into the weekend and next week!
There is a chance of a scattered showers and thunderstorms wandering overhead Friday (mostly afternoon or early evening), but these are currently not forecast to be severe. Another chance of storms Saturday afternoon but that doesn't look to be widespread, so your chances are low. Rain likelihood decreases even more Sunday as high pressure builds. Highs could reach the 90s.
High temps for this weekend look to be in the low 90s. However, heat index values will push feel-like temps into the mid 90s. Saturday's max heat index forecast is 96.
Next week will bring another chance of an overhead, probably-afternoon shower or storm (welcome to the summer). Highs will still remain in the upper 80s to lower 90s.
With there being some heat in the forecast, definitely practice heat safety! And whatever you do lock your car doors when you park, and never leave anyone inside a car. Pets too!