Monday
Today will be filled with sunshine and warm temperatures! Highs will be near 83°.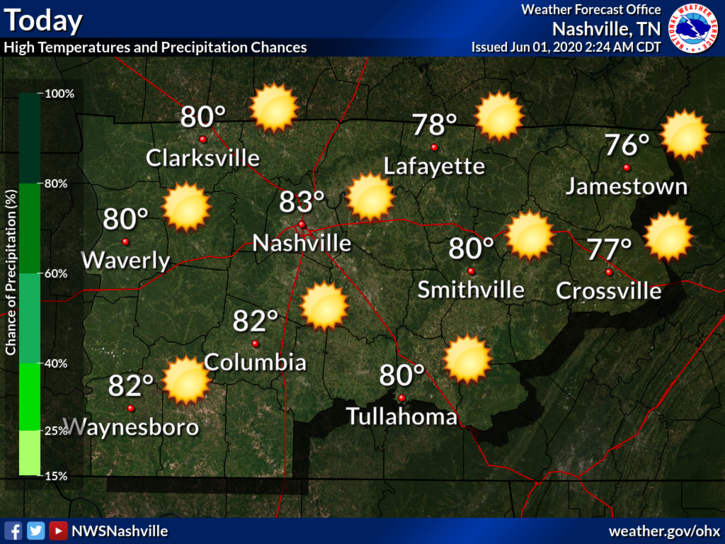 Clear skies will remain overnight, lows will be around 64°.
Tuesday and Wednesday
Sunny skies remain through Wednesday. There will be some warmer temps, reaching upper 80s and lower 90s.
Dew points will begin to rise on Tuesday, which will bring some humid conditions. It will increase again Wednesday, which will make for a sticky mid-week. Tuesday – 65°, Wednesday – 67°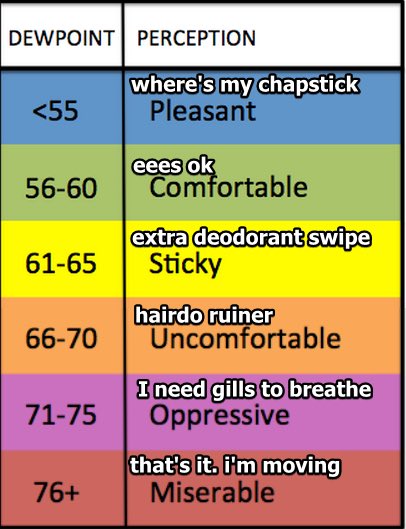 Rain/Storm Chances Return Thursday
There could be two rounds of storms. The first could be a somewhat organized area of storms dropping down from the north or northwest Thursday morning. The second could be less organized in the form of pop up storms driven by heat, humidity and leftover outflow boundaries from a possible round one. Severe weather is currently not in the forecast.
Friday will bring some higher rain chances as well, but they will begin to diminish throughout the weekend.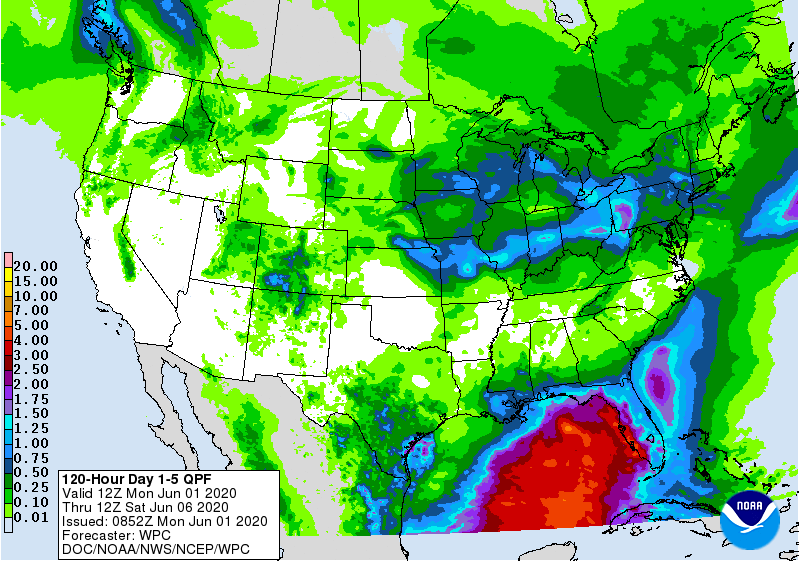 It doesn't look to be a washout right now for Thursday and Friday. This could change in the coming days with more model data coming in. With the possibility of some scattered thunderstorms, there could be some locally higher rain totals.
There will still be some hot temps in the forecast. Highs look to be in the low 90s through Sunday.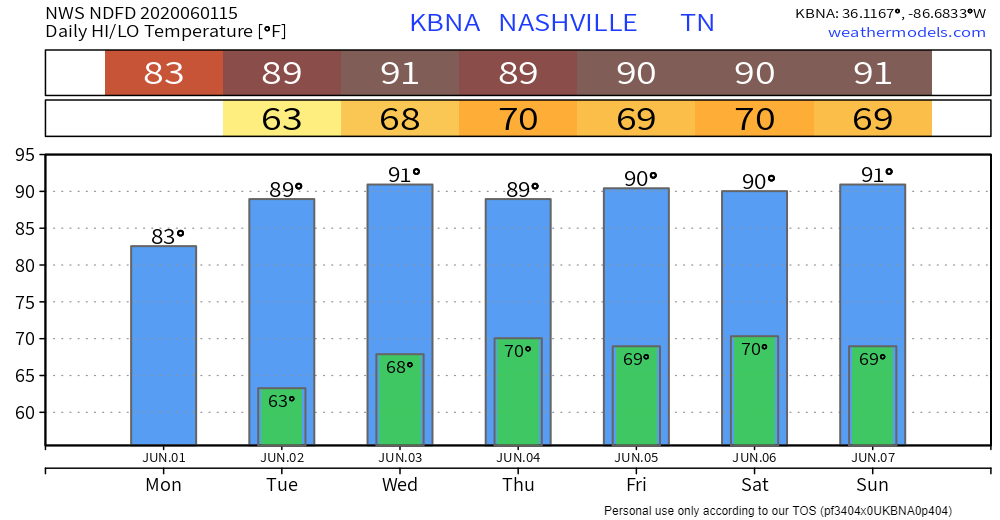 Quick Look at the Tropics
Hurricane season officially begins today.
There is a new disturbance in the Gulf. The National Hurricane Center gives it an 80% chance of cyclone formation in the next 48 hours. This could possibly be our third named storm already this year.