Cooler today with another chance of afternoon storms. Rain/storm probabilities increase each day up to the weekend.
Tuesday
The trend continues into this week: more scattered showers and thunderstorms. Most of the rain should be arriving after 1 pm today.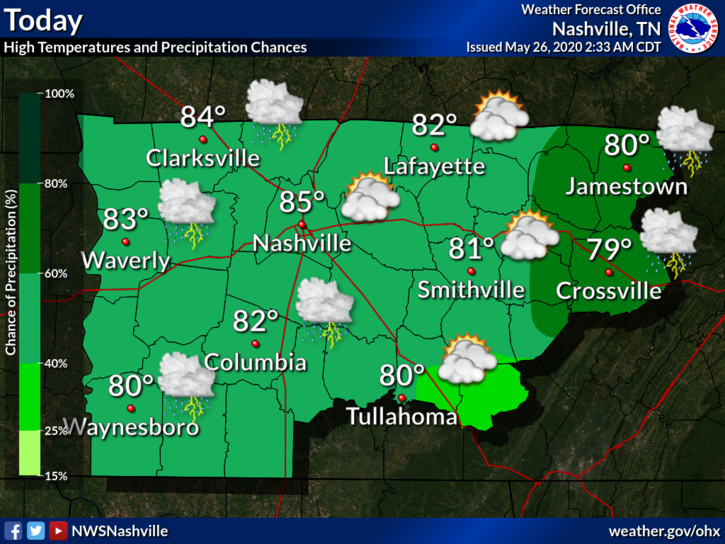 Yesterday's temperature of 91° was the warmest of the year so far! It will be slightly cooler today with highs coming in at around 84°.
There's a slight chance of some rain overnight as storms die off with the lack of daytime heating. Lows will be near 67°.
Wednesday and Thursday
Wednesday continues to bring the chance of showers and thunderstorms, primarily after 5 pm, but possible anytime. Anywhere from half an inch to an inch of rain is possible. Higher values could come from downpours within thunderstorms.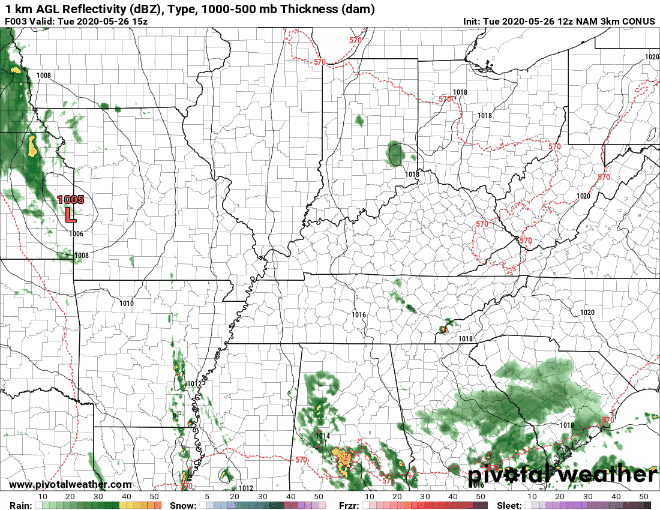 Thursday brings a chance of some stronger storms. They will begin to form around lunchtime.
The Storm Prediction Center includes those of us E of I-65 in a 5% chance of a severe storm forming within 25 miles of any point.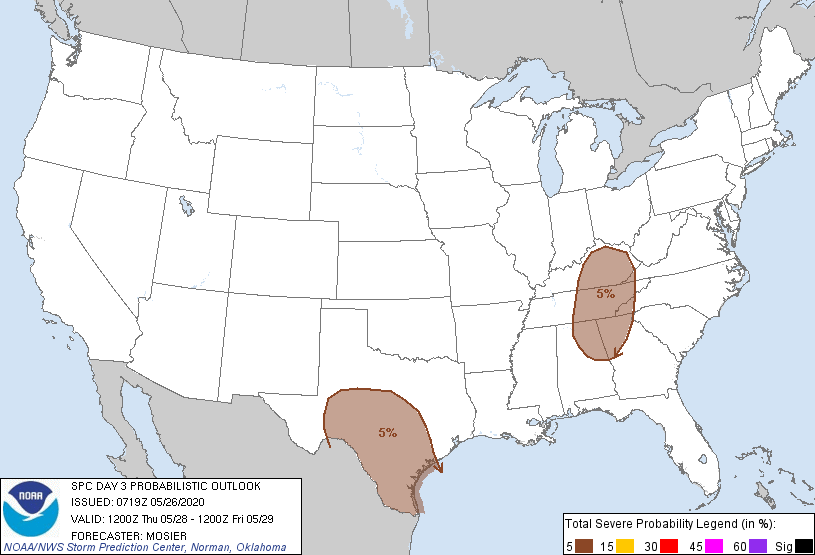 Damaging wind will be the main threat with these storms. Make sure to have an idea of where to take shelter if a severe storm does form.
Drier and Cooler Weekend Ahead
Even though Friday will bring a continued chance of rain and thunderstorms, we will begin to look at some drier weather heading into the beginning of June.
A cold front will move through Saturday morning, which brings a slight chance of rain. However, the afternoon is looking great with some sunny skies and highs in the upper 70s.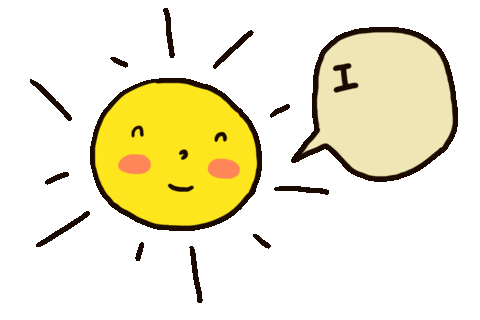 This will continue into the beginning of next week. There will be plenty of sun and warm temps!