Friday
There is a possibility of some showers and thunderstorms throughout the day today. There will also be a southwest wind blowing at 15 mph with some gusts reaching 25 mph. High temp will be 84°.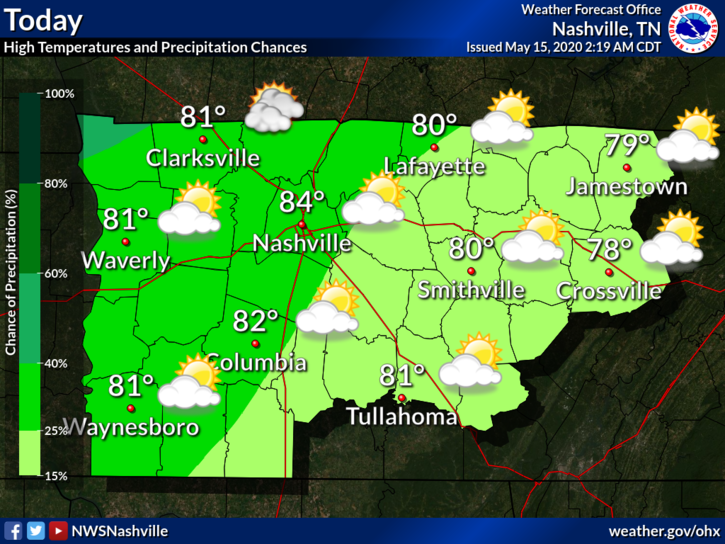 Tonight the winds will die down and there will be mostly cloudy skies. Lows will be around 65°.
Going into the weekend
The trend of scattered showers and thunderstorms will carry into the weekend.
Highs will be in the mid to upper 80s on Saturday. Most of the rain (if any) should be arriving between 2 pm and 7 pm.
A cold front will pass through Sunday, which will bring the possibility of some storms primarily after 1 pm. Severe weather is currently not forecast, but there could be some rumbles of thunder with storms that do develop. Rainfall should stay below a quarter of an inch. Highs will be in the upper 80s.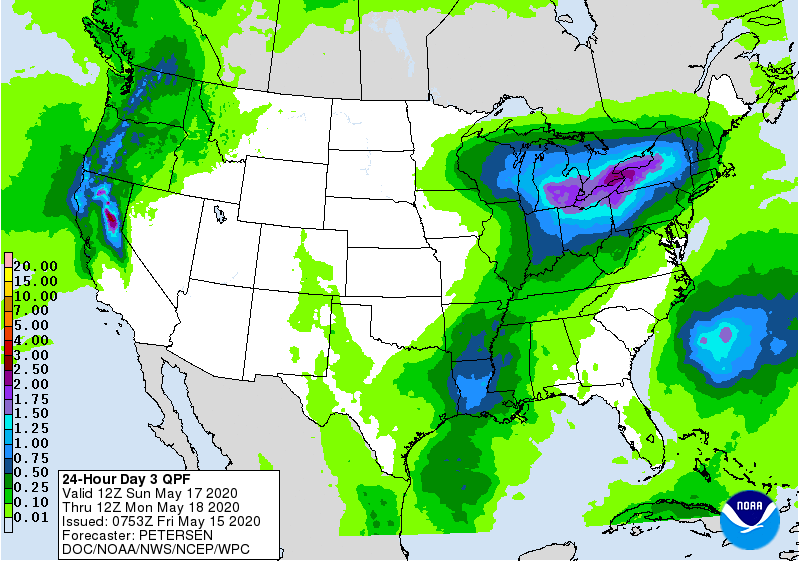 Much like the past week, it shouldn't be a washout. However, keep that umbrella handy if a shower or thunderstorm was to form.
Cooling down next week
Rain will stick around into Monday morning while the cold front is moving out.
Thanks to that cold front, temps will return to the lower to mid 70s for the beginning of next week. It will also be sunny throughout the week with rain chances staying relatively low, which makes for some great weather!