Monday
Although cool, it's looking to be a nice day today. The high temp will reach around 63° with sunny skies.
Clouds will return overnight, with temps dropping to 44°.
Rain Returns Tuesday and Wednesday
Rain chances increase after 9 am Tuesday. Highs will be in the lower 60s.
These rain chances continue overnight all the way into Wednesday, where high temperatures will increase into the lower 70s.
It won't be a washout, just some spotty showers. The Weather Prediction Center is only estimating up to a tenth of an inch of rain through Wednesday.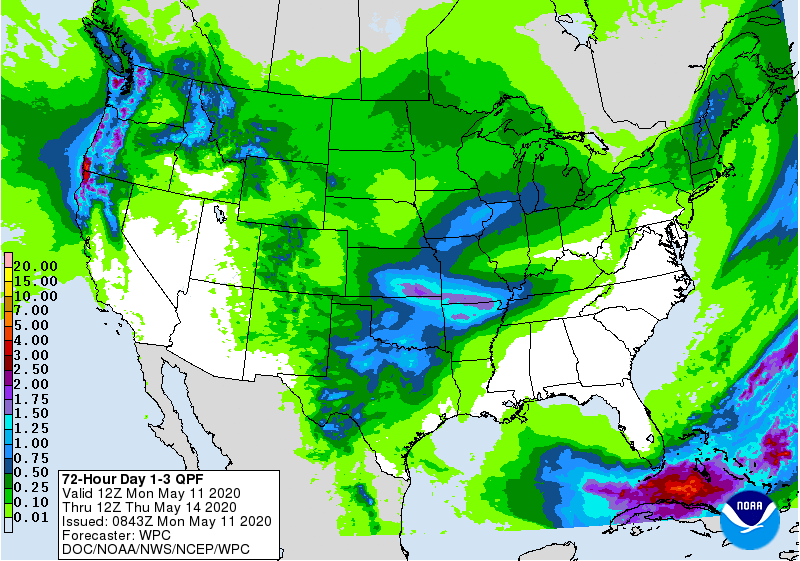 Warmer Temperatures Ahead
There is definitely going to be a warming trend happening later this week.
Thursday will bring a break from rain. Highs are expected to reach the lower 80s.
This weekend brings chances of showers and thunderstorms to the table. Severe weather is not currently forecast. Highs will be in the mid 80s.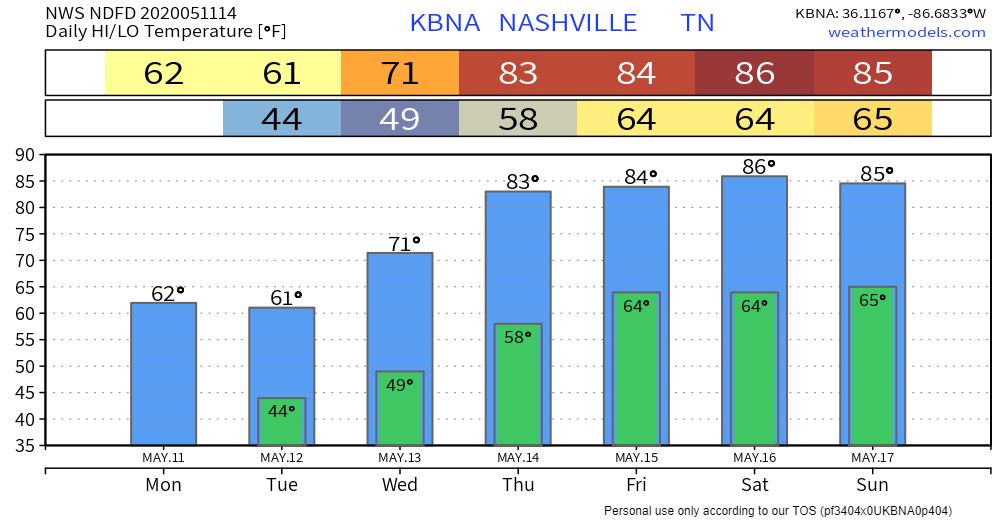 It would probably be a good idea to keep that umbrella or rain jacket handy this week in case a shower or thunderstorm does pop up.