After the past two rounds of severe storms that have come through the area, we're finally getting a breather.
There will be a cold front passing through today during the morning and afternoon hours, which will bring us some spotty showers. Rain chances will diminish overnight.
Looking Ahead
Temps will begin to drop tomorrow, where the high is forecast to be around 61° for the Nashville area, a 15 degree drop from the high for today! Spotty showers will be possible, but it should be relatively dry with some cloudy skies.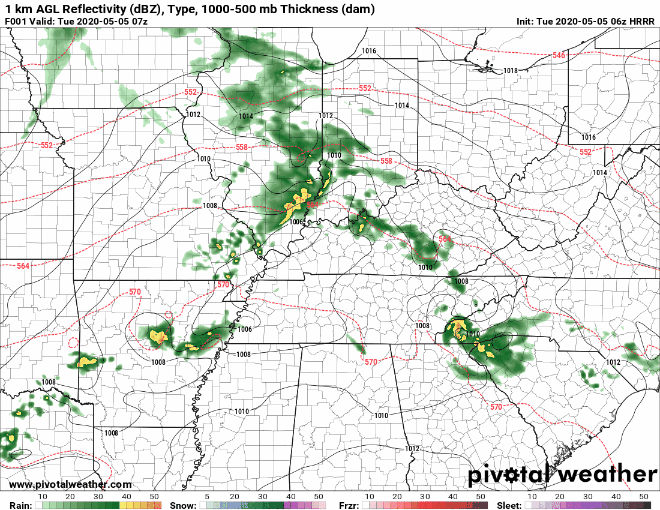 Thursday is looking to be a really nice day. The sun will make its grand appearance and temps will be in the upper 60s and low 70s. Rain will return late that night, going into early Friday morning.
Friday brings a much higher chance of rain across the area. Showers and thunderstorms are possible throughout the day. Rain chances will begin to increase after 8 am and last into the nighttime hours. This looks to be a general rain/thunderstorm event. No severe weather is expected with this system. However, another cold front is coming in, which will cause temps to drop even lower.
There is a chance of some frost into Saturday morning. Some covering may be needed for those flowers and plants that may have just been put in the ground. Clear skies are expected during the day and overnight.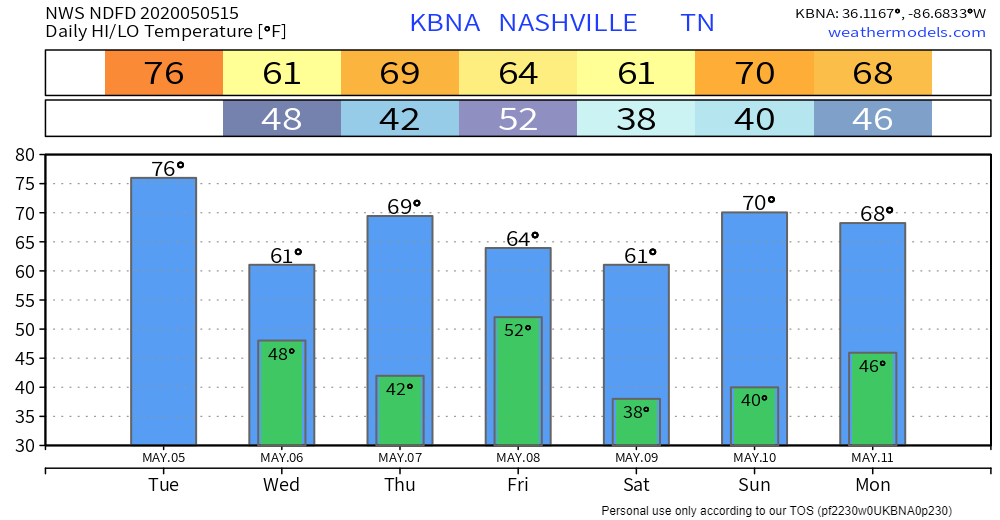 The sunshine will stay for a few days to start next week!