We remain under a Flood Watch through Thursday morning. Creeks are up tonight, especially Mill Creek from Nolensville north to the airport, even Stones River was up earlier near Donelson. More rain is coming through mostly south of I-40 between 9 PM and 10 PM in Will Co which won't help matters.
After midnight, the heaviest rain should stop and flooded creeks slowly will recede. Not expecting flooding problems for the AM commute. Until then, Turn Around, Don't Drown.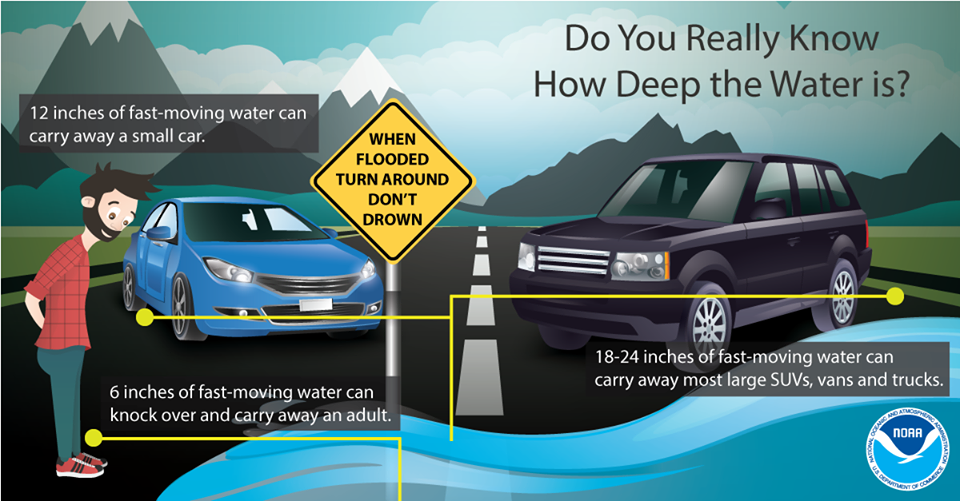 Cooler Thursday, and with more rain (maybe some snow?)
Thursday, a cold front moves through. We will hit our high temp of 48°F early in the morning, with temperatures falling through the day into the high 30°s by Thursday night.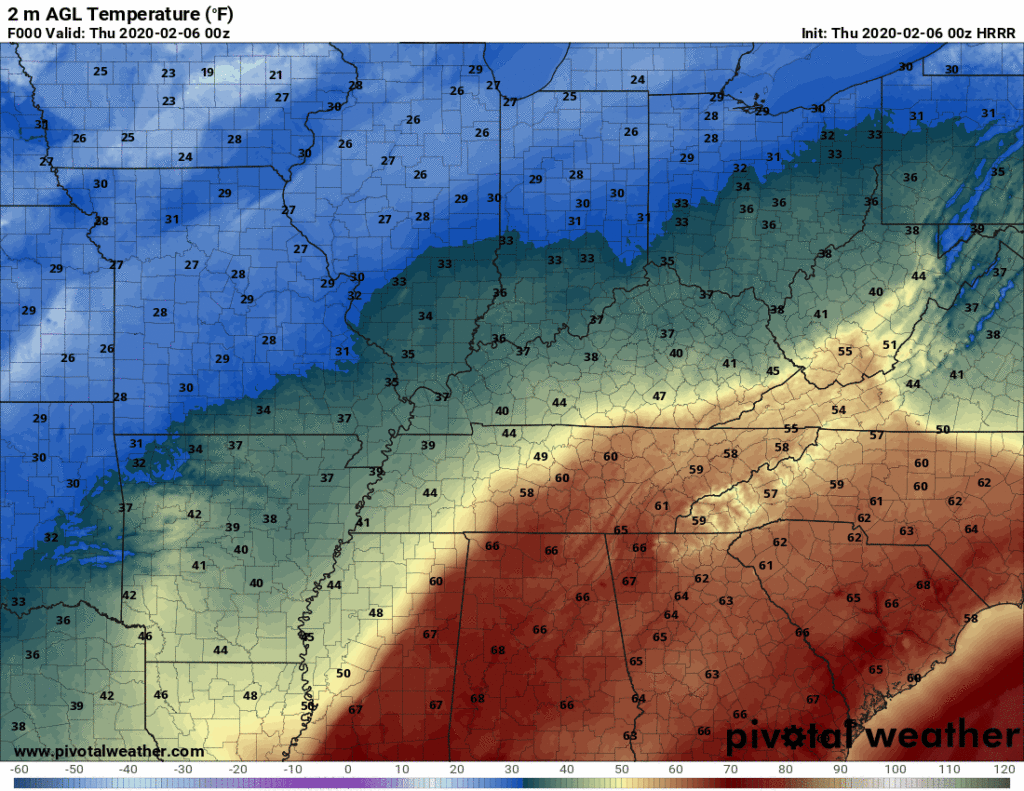 While you're getting your wardrobe ready for the cold, I wouldn't put away the umbrella just yet. There will be some light rain throughout Thursday, as well as a chance for a rain/snow mix later in the night and early morning.
To quote the National Weather Service:
A changeover from rain to a mix of rain and snow, to potentially all snow is in the works for Thursday night.

NWS-Nashville
More likely than not, you don't have to worry about getting out that snow shovel, as the ground will be a bit too warm for snow to accumulate. More details on this tomorrow, but for now this doesn't look like a Thursday night/Friday morning travel problem.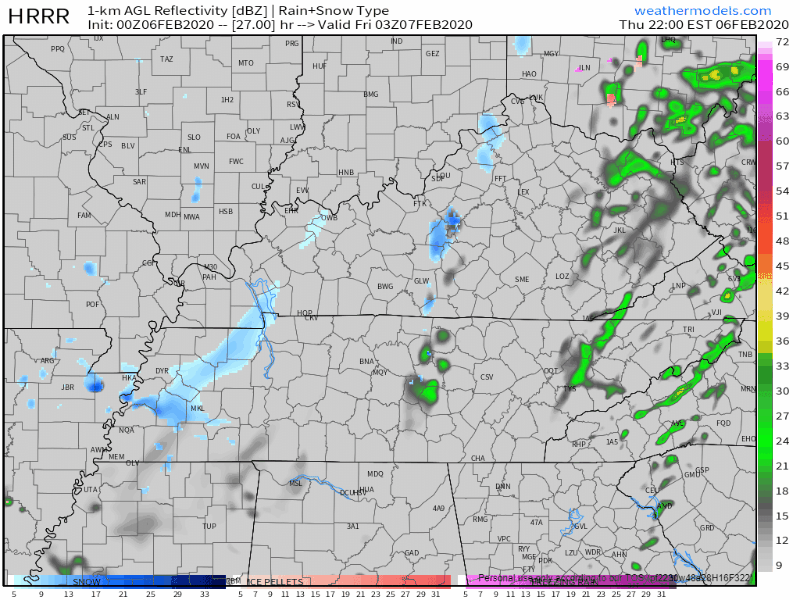 Friday: a Brief break from the Rain
A nice break from the rain, though not from the cold. With a High temperature of only 41°F on Friday, and temperatures around 34°F at noon (based on the GFS), you might have to trade your raincoat in for a winter coat.
Weekend & Next Week
Aside from some light rain Saturday morning, there won't be rain this weekend, if any. With temperatures expected to warm up this weekend, it'll be a great opportunity to get outside, especially on Sunday. With clear skies and temperatures around 55°F (at noon), it'll surely be a wonderful day.
Until next week…

Rain will return Monday and continue throughout the week. The GFS shows a weather system moving into the state in the early Monday morning.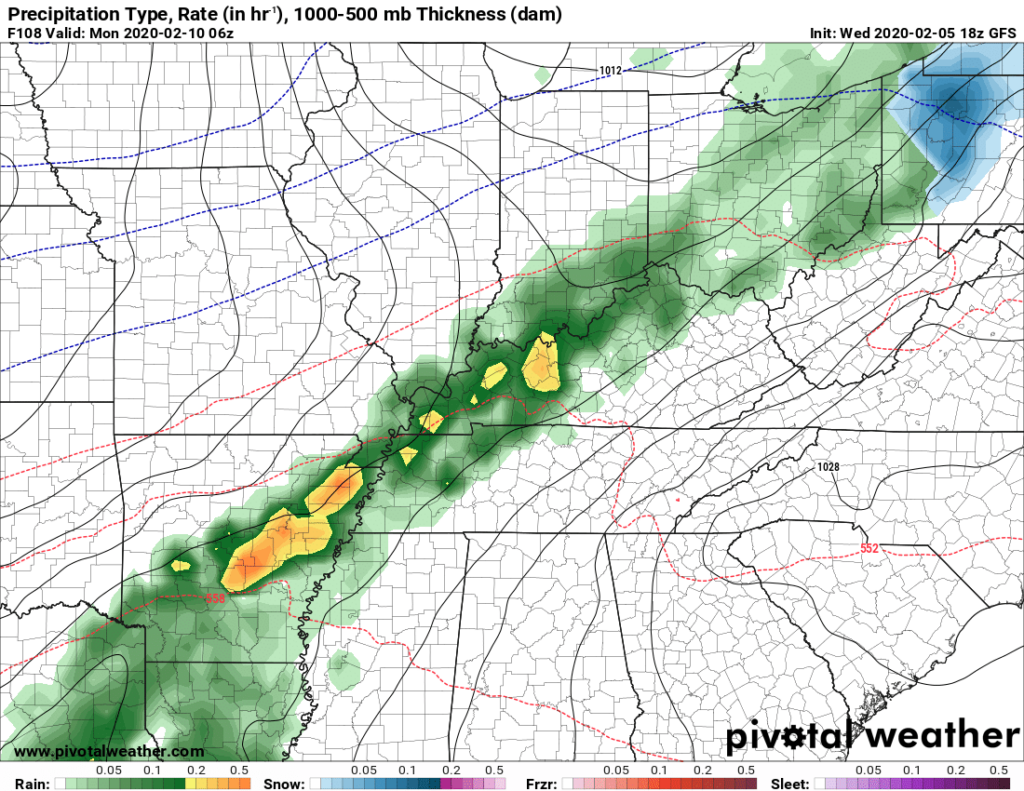 To Quote the National Weather Service
…[A]s quickly as Monday, yet another weather system will be on our doorstep, kicking off the start of another unsettled pattern and quite a bit more rainfall for the start of next week.

NWS-Nashville
Better get your umbrella and rain boots, because its going to be a long week.