Clouds will linger for the day today, keeping the high at around 49. Light rain creeps closer late tonight and early Friday morning. Low temperatures will be close to 38.
High temperatures will stay around 49. It's not going to be a washout; models expect a tenth of and inch precipitation falling off and on during the day. Wouldn't hurt having that rain jacket or umbrella ready! Rain tapers off Friday overnight.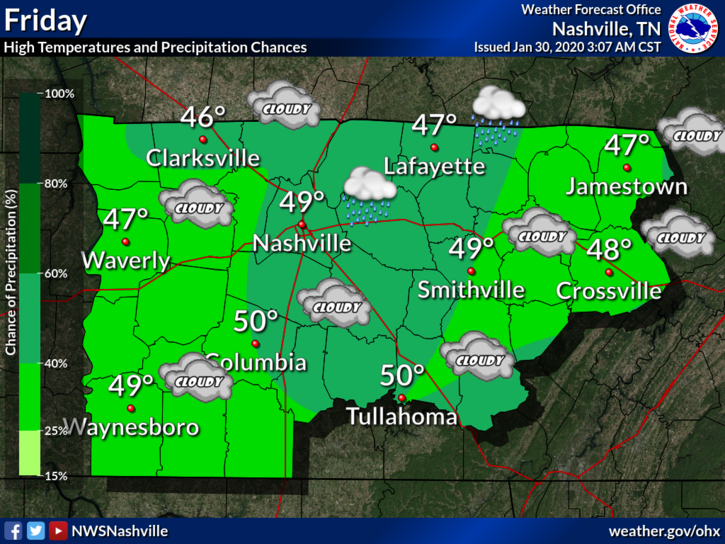 By mid-Saturday morning rain should be out of the area. Conditions will still be cloudy with a high around 52. There will also be a west wind at 5 to 10 MPH present throughout the day. Overnight, clouds will begin to move out, going to partly cloudy conditions. The low temperature will be around 37 with the wind sticking around.
Here Comes The Sun!
Sunday is looking to be a great day! There will be plenty of sunshine with highs close to the 60's. The clear conditions will continue through the night with lows close to 44. However, it's looking as if there's another system coming to the area at the beginning of the next work week. So make sure you go out and enjoy the beautiful weather!