Light Showers Ending
Light rain will end before midnight. Expect drizzle here and there until then.
It will get a bit chilly later tonight, with temperatures falling to a low of around 38° for the early morning. Wind chills closer to freezing.
Next Rainmaker: Friday
No rain Thursday.
Light rain Friday. Totals around 0.05″ which is similar to what we got over the past 24 hours or so. Here's the Euro model predicting light precip Friday: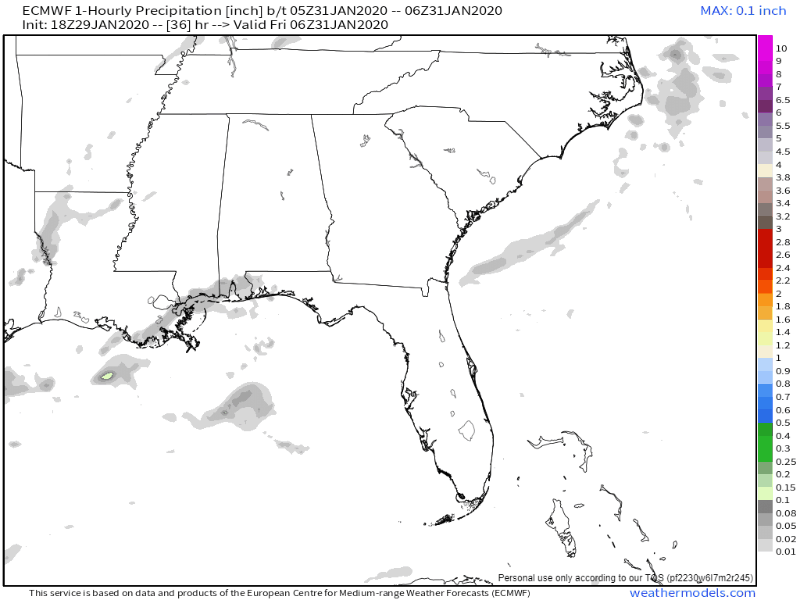 The Weekend
You may see rain chances on your apps for Saturday but the Euro model has no precip whatsoever. The GFS thinks a cloudy damp could descend but that won't wash anything out. Expect no measurable rainfall. Outdoor activities Saturday are a go!
Sunday looks great, even sunny.
But then:
the next active weather system looks to bring more rain to the mid state beginning Monday or Monday evening, although this is where the GFS & Euro models start to diverge.

NWS Nashville Forecast Discussion 1/29/20
Is It Ever Going To Snow?
We've had epic snowfall anniversaries come and go this week. We've been all but shutout this winter. This snowless trend should continue for at least the first week of February. Medium range weather guidance remains wet but not snowy.
The bottom graph below predicts two weeks into the future. The green line has the same slope it has had all winter, and we all know we have not seen any meaningful snowfall. Not a good sign.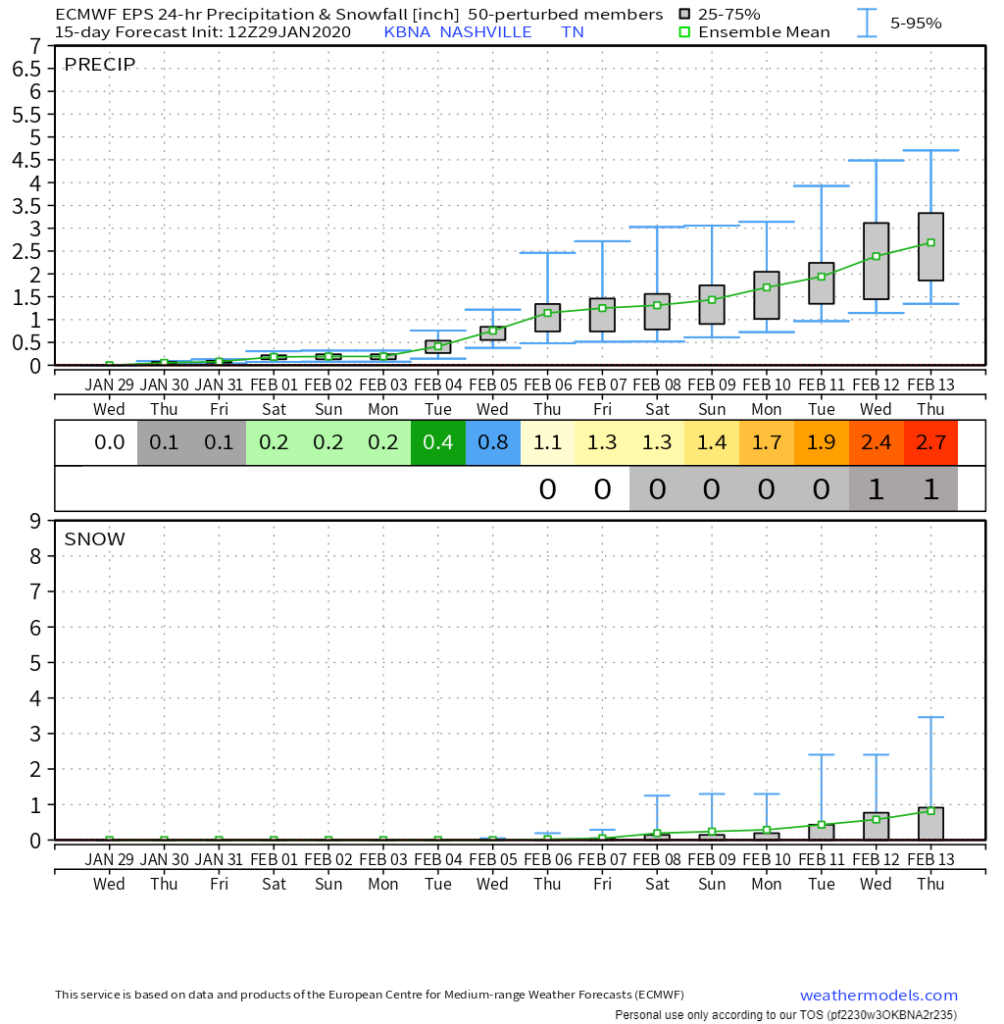 There is still time, fear not, snow fans!