---
More Sunshine Today, Showers by Wednesday
Afternoon temperatures today will push the 60ºF mark with decreasing clouds and more sunshine! Tonight's "low" will be a bit warmer, hanging in the lower 40s instead of 30s like we have been dealt recently.
A turn in the winds will begin on Wednesday, as southerly flow returns and brings more moisture with it. Rainfall will develop and sink southward through the day, arriving during the afternoon. A lack of instability means you will be lucky to even hear any thunder. 0.25″ of rain or less is all we get from this weak cold front.
GFS 6-Hour Precipitation Model Loop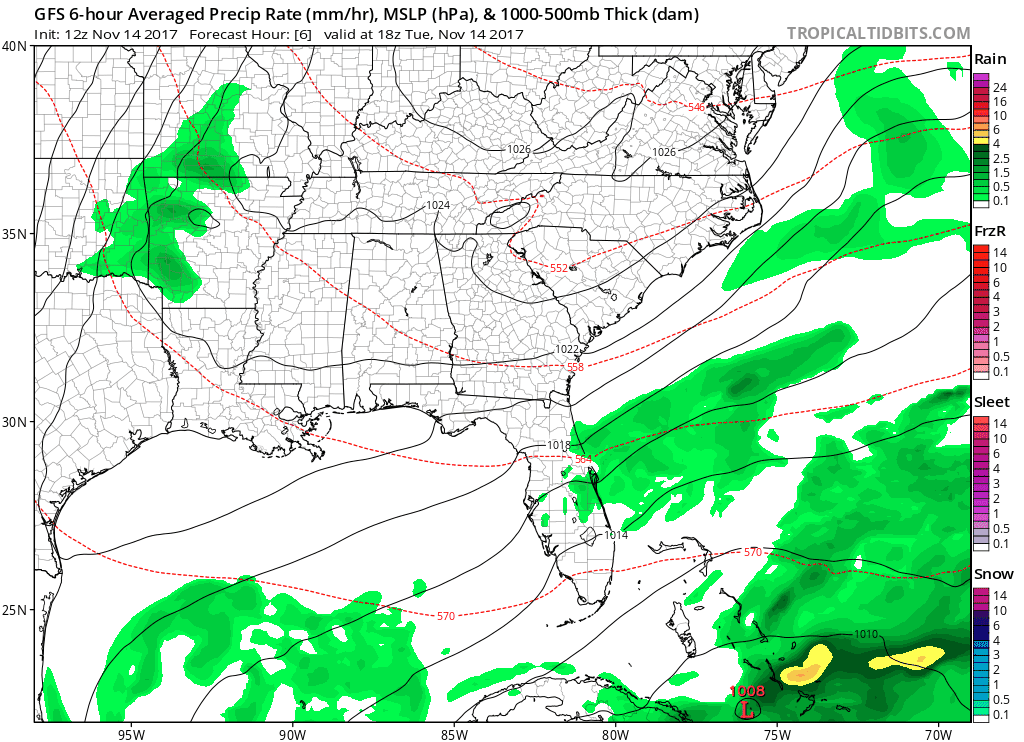 WPC Total Rainfall Expected Wednesday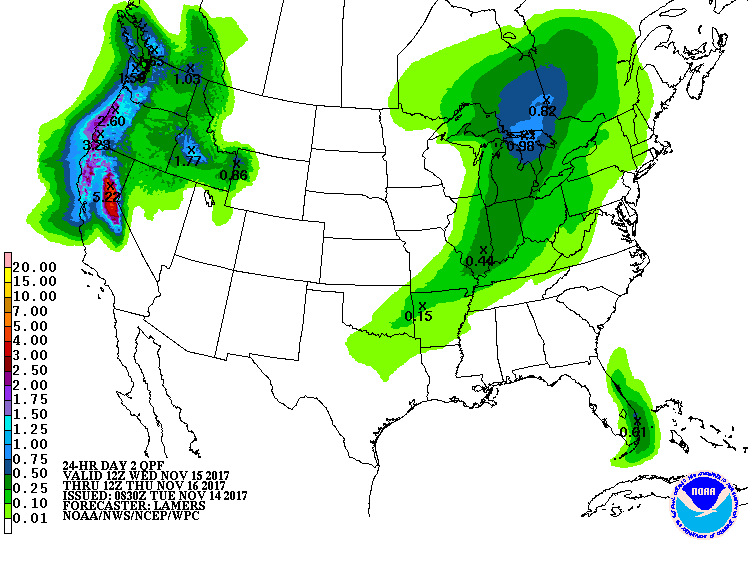 Even the Weather Prediction Center thinks we won't be able to squeeze much out of this system.
Warming Up Some More, Storms By Friday-Saturday
Sometimes, computer models are helpful. Other times, like when trying to forecast a fast moving, stronger cold front like the one projected for Friday/Saturday, they are the least bit helpful. There is so much difference in the timing and rainfall forecasts for Friday into Saturday that not a single thing is 100% certain at this point. However, here's what we do know about the possibilities:
Windy. Before and after Friday's cold front. Winds gusting as high as 30 mph are possible, so keep this in mind when planning to do anything outdoors for the first-half of the weekend.
Progressive, fast-moving system. Mid-upper level winds are impressive, which means…

If the cold front approaches during Friday afternoon

:

Higher amount of storm food, better chance of strong/severe thunderstorms

If the cold front approaches after sunset Friday

:

Lower amount of storm food, lower chance of strong/severe thunderstorms
There is a chance for a slower solution, also. Saturday may actually be the day to watch instead of Friday.
GFS Timing of Front vs. EURO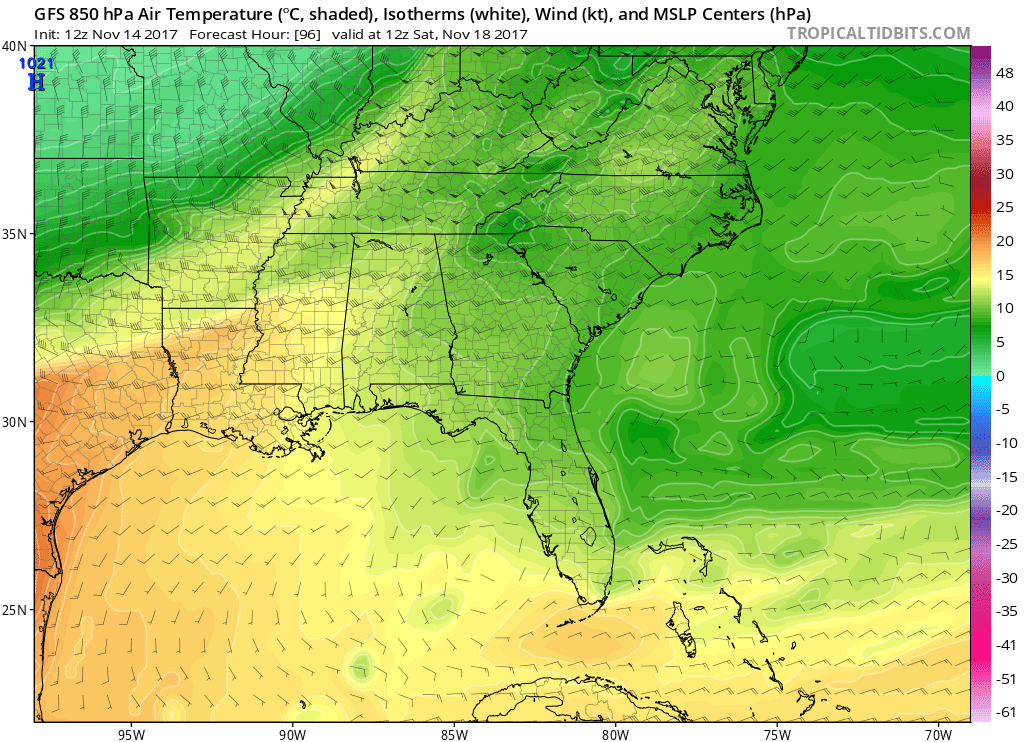 This GFS run puts the cold front in NW Tennessee by 6AM Saturday.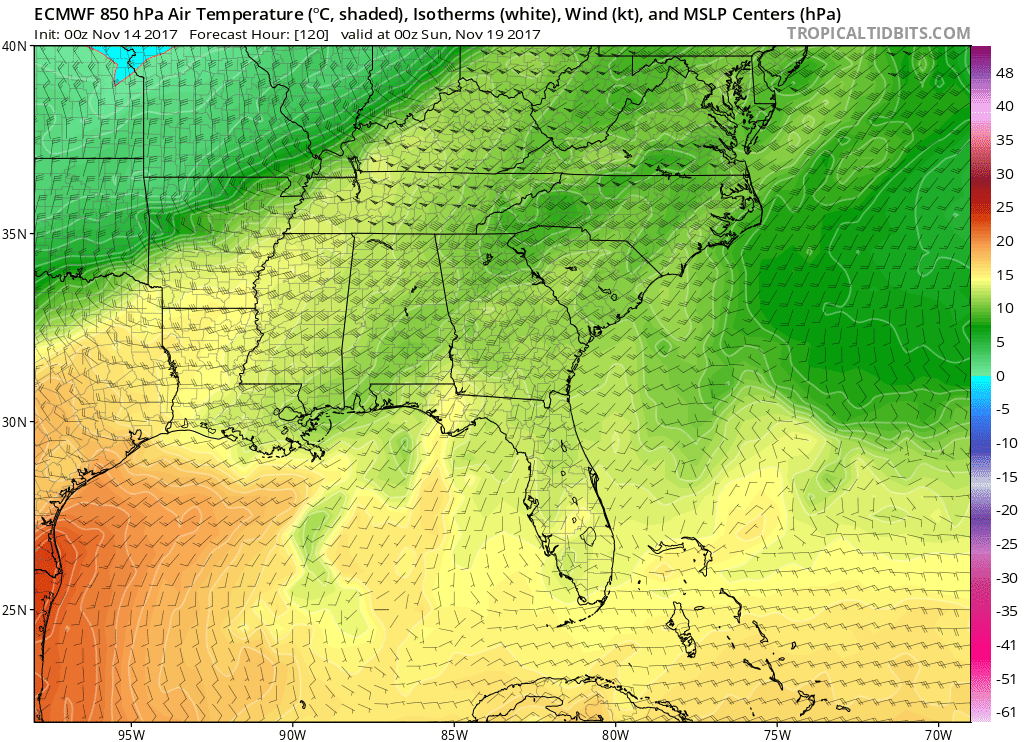 This EURO run puts the cold front in NW Tennessee by 6PM Saturday…a 12 hour difference!!
Stick with us here at NashSevereWx.com as we try to sort this weekend event out. In the meantime, blame the computers.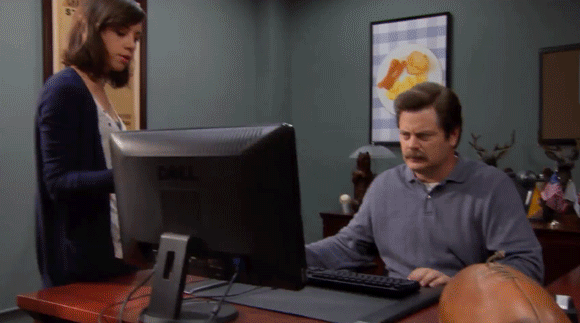 ---