Current Temps and Radar
NOTE at 330 PM — This post has generally good info, but it will quickly get old tonight. You can find updated info @NashSevereWx on Twitter and by turning on local TV meteorologists tonight.
Rain
NWS cancelled the Flood Watch at 11 AM. We're still going to get a LOT of rain, but flooding is becoming less of a concern.
Getting Cold
At 4 AM this morning, we were in the 60°s. An hour later, the temp dropped into the low 50°s. Temps will continue to plummet throughout the day.
By noon we will be in the 40°s, and between 6 PM and midnight we will dip below freezing. Wind chills will be particularly and increasingly brutal as we proceed through the afternoon and especially through Thursday and Friday morning.
When we hit the freezing mark the real shenanigans will begin.
Ice, Sleet & Snow
NWS has issued a Winter Storm Warning for Davidson County (begins at 6 PM) and (as of 11:30 AM) Williamson County (begins at 9 PM) until noon tomorrow.
A Winter Storm Warning means that 3″+ of snow/sleet is expected in 12 hours or less.
ETAs
When will this all start?
Changeover from rain to freezing rain/sleet will occur first in the NW, then sweep SE, as the evening progresses.
Before the changeover, travel is OK.
About 2 hours after the changeover, travel will become hazardous, and become increasingly hazardous, with ice on trees, road signs, and raised surfaces first, and then on roads. Roads are relatively warm, so we won't see immediate freezing.
Models suggest roughly the same changeover times as shown above:
1.  The NAM4 model: changeover between 9 PM and midnight.
2.  The HRRR is showing the changeover to be between 6 PM and 9 PM.
3.  The GFS is under the impression that the change over will occur between 6 PM and midnight. That's not too helpful. GFS is a low resolution, high range model.
Follow us on Twitter @NashSevereWx and other reliable weather sources. We'll be tracking the actual reports of ice as the event moves from the NW to the SE. These reports are the "real" timing of this event. Don't assume the above changeover ranges will be correct.
At the changeover times, rain will start to mix with freezing rain, then freezing rain will mix with sleet, then a few hours later (maybe longer) sleet will mix with snow, then eventually it will be all snow as we cruise past midnight into the wee hours of Thursday morning. Travel will become hazardous soon after the changeover.
All models agree that the transition to snow will begin after midnight. #Snowdome is under attack, and will probably fall after more than 4 years of loyal service.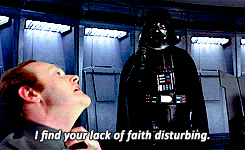 The warm air layer aloft can be seen fighting back on this forecast sounding.
This will cause falling snow flakes to either completely melt and then refreeze at the surface (freezing rain), or partially melt and refreeze as they are falling to the surface (sleet). The longer the warm pocket of air holds out the more freezing rain and sleet we will have. In fact, the further south you go, the more likely you will see freezing rain/ice; 0.25″ of ice is likely in Southern Middle TN, which only really concerns S Williamson County (and just a little).
After looking closely at the forecast sounding produced NAM/GFS BUFKIT it is looking like the snow will not begin until 3 AM. Here's the NAM data for you fellow weather nerds:
At this point the warm air layer will only be 1,000 ft thick and 1.2 degrees C.
The GFS and the NAM are both showing mostly snow after 3 AM.
In Summary: The rain will transition into freezing rain/sleet between 6 PM and midnight. After midnight the wintry mix will begin to transition into snow. After 3 AM the precipitation will become mostly snow. We will have a chance for snow until noon on Thursday. 
Accumulations
Right now the National Weather Service believes that areas north of I-40 and west of I-65 will likely pick up 2″ – 5″ of sleet/snow. North of I-40 and east of I-65 will have a chance to accumulate between 2″ – 4″ of snow and sleet. South of I-40 will likely only pick up 1″ – 3″ of sleet/snow.
Even with 1″ to 3″ of snow/sleet, roads are going to be a mess.
The Canadian and the NAM are in agreement with the NWS totals give Nashville between 2″ – 5″ of snow. Below is a look at the Canadian model snow totals.
The GFS and the Euro believe that we will accumulate much more snow than what the NWS thinks. According to these models between 5″ – 10″ of snow possible, but this map does not account for sleet and should be discredited — I would cut those accumulations by half, maybe even two-thirds.
Both counties are expected to face "major travel impacts from Wednesday night through Friday afternoon" because "temperatures are expected to remain below the freezing mark Thursday and much of Friday." We don't expect relief Thursday because when the snow ends just before noon Thursday, freezing temps and clouds will prevent melting.  Some improvement in road conditions is expected to begin Friday afternoon. Most areas — especially secondary and shaded roads — will not see meaningful improvement in travel conditions until Saturday afternoon, when we reach the 40°s with sunshine.

Melting will begin Saturday and last into Sunday. By Sunday, the high is expected to be 50°.
Consult multiple reliable sources for weather information multiple times as the weather community continues to ingest fresh model data to define and refine ETAs and accumulations.
This website supplements @NashSevereWx on Twitter, which you can find here. Updated information is often posted there and is not reflected on this website.