Current Temps and Radar
Today – Back & Forth – High 45°
The cold front that moved through this morning and brought us a little rain has moved to the southeast of Williamson and Davidson County. This afternoon we will get into the mid 40's and remain rain free.
Clouds will increase this afternoon as the cold front becomes a warm front and moves north into Middle Tennessee.
Rain chances increase mainly after midnight as the warm front moves overhead. This front will cause temps to rise.
Tuesday – Rain – Wake Up 48°, High 63°
A Flood Watch may be necessary to account for all the rain on the way, especially Tuesday night into Wednesday morning.
A low pressure system will slide into the Great Lakes Region while a trailing cold front will approach Nashville. This will cause (mostly hit/some miss) rain chances to be likely for Tuesday. Winds will increase to 15 mph – 25 mph during the afternoon. When it rains it pours…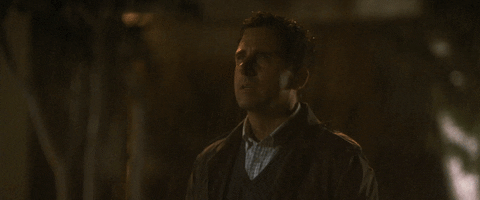 …It is going to be hard to enjoy afternoon high temps in the lower 60's while it is raining cats and dogs. A few thunderstorms are possible BUT severe weather is not expected!
The Hydrometeorological Prediction Center is forecasting that Nashville could acquire between 1″ – 2″ of rain on Tuesday.
Wednesday – Wow
Timing subject to change, but for right now we think:
12:01 AM 59° and pouring
6 AM 49° and raining
Noon 36° changeover beginning, a little freezing rain and a little more sleet
3 PM 31° snow
6 PM 26° more snow
Midnight 23° still snowing
Models indicate a large amount of sleet and snow, but putting a total on it right now is difficult. Conservatively, 3″ to 5″ of sleet and snow is possible. This could go up or down, but right now, that's the best thinking.
Let's go back over the time line.
Below is a look at what the GFS is showing on Wednesday morning.
The National Weather Service believes that by noon a cold front will push through and slam much colder air into Nashville. This is about the time that we will begin to transition into a wintry mix.
After noon we will have a period of sleet and freezing rain before transitioning into snow. Below is an image of the GFS during the afternoon.
The National Weather Service believes that we will transition into snow late Wednesday afternoon/early evening.
NWS is forecasting this to be a mainly snow event where we could potentially pic up several inches of accumulation.
I am wary to give an exact accumulation total yet (Editor's Note: so was NWS-Nashville during this morning's 11 AM conf call), but the #Snowdome will be put to the test once again, because 1″+ looks very possible.
Impacts to travel are expected to be "major."
Lingering flurries are possible Thursday morning before becoming clear and cold. Very little melting is expected Thursday.
More details to come as this event gets closer. Consult multiple reliable weather sources multiple times. ETAs and accumulations should change as we get nearer to the event. Follow us @NashSevereWx for updated/additional information.
Extended:
Editor's Note: In other news, The Intern 2.0 is graduating in May. He's not leaving us yet. To prepare, we interviewed several excellent applicants to succeed him. Today we announce we've offered Kaiti Leachman the opportunity, and she has accepted! She'll be our third intern. She's going to be awesome. You're really going to like her. Learn more about her here.
If you want to thank The Intern 2.0, he has asked that you consider supporting this. More info on that here.
This website supplements @NashSevereWx on Twitter, which you can find here.