Current Temps and Radar
Today – Ice Storm Warning – High 19°

When:
As I write this, the atmosphere is cold enough to allow for the initial precip to be snow. The image below illustrates that.
The HRRR is showing snow beginning in the early afternoon. Noon is probably too soon. Think mid/late afternoon.
We will have snow for a few hours and then we will transition briefly into sleet during the late afternoon. Accumulations of sleet and snow are not expected to exceed 1″.
Tonight, warm air rushes into Middle Tennessee. The first round of warm air will be from well above the surface, instead of at the surface, which means we will transition into freezing rain. Below is a forecast sounding depicting the warmer air aloft, but below-freezing air at the surface.
This transition into freezing rain will occur sometime between 6 PM and 9 PM in Nashville.
0.25″ is a lot of ice.
Don't be fooled by the freezing rain!
A few more points about the freezing rain:
it won't be continuous. Meaning, it'll be off and on.
when it starts (sometime between 6 PM and 9 PM), it's not time to drive home. You should already be home when it begins. We think you should be home before the evening commute starts.
after it starts, all eyes will be on the surface temps. Right now, models vary on when surface temps will rise above freezing. The HRRR has surface temps above freezing around 8 PM. Other models think the surface temps will warm above freezing rain around midnight. The NAM4 model thinks it will be around 2 AM, but we think that model is an outlier. We may see anywhere from a few hours of freezing rain to several hours of freezing rain.
When temps rise above freezing, it will take at least a few hours to complete any melting process. Be especially careful on bridges and overpasses. Melting efficiency will improve as the temp warms.
I am optimistic travel will be OK in the morning because temps will be rising through the 30°s and 40°s on Saturday. But, consult TDOT Smartway and other sources for road info for your travel needs.
We are to the point where we stop forecasting (using models) and start nowcasting (using radar/observations). So, additional information/nowcasting will be posted @NashSevereWx on Twitter, which you can find here. Consult multiple reliable weather sources multiple times.
Saturday — Melting; Washout; Minor Flooding Possible — Wake Up 35°, High 46°
Rain will be especially intense mid-day tomorrow. We can't rule out a rumble of thunder or two, but no strong and certainly no severe thunderstorms. An Areal Flood Watch is in effect:
Rain through Sunday morning will approach 3″. With melting ice, minor flooding is possible.
Also, this: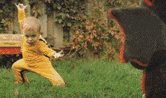 This website supplements @NashSevereWx on Twitter, which you can find here.