Current Temps and Radar
Today – Warmish Afternoon & Then Rain/Flurries As Temps Crash – High 48°
A clipper system will race through Middle Tennessee around noon bringing a slight chance for rain and no worry flurries during the late afternoon. From NWS-Nashville:
The short range models are picking up on this chance for rain transitioning into light snow. Below is a look at what the HRRR is showing during the late afternoon.
Overnight we will be clear and cold because of a high system pressure centered in the Great Lakes that will sage down into Middle Tennessee. Wind will become northerly at 10mph –  20mph!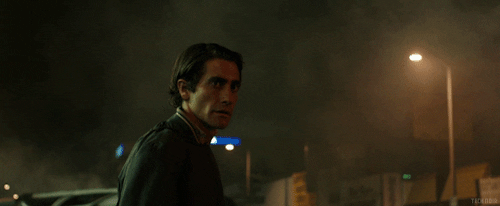 Overnight temps will bottom out in the Lower teens and wind chills will get below 0 degrees!
Sunday
Sunday will begin in the lower teens and only reach the mid 20's during the afternoon. Increasing clouds combined with northerly winds at 5mph – 15mph will allow the wind chill to get as low as -2° during the day.

President's Day Snow, aka #Snowbama
Model overview: All the models are in agreement snow will begin Sunday night and continue into Monday. Then, for Monday, the the models diverge in their agreement…The GFS keeps snow possible in Nashville throughout the night into Tuesday. The Euro cuts the snow threat off overnight and keeps the activity off to the east of Nashville. While the NAM is in between these two on timing. The NWS believes that we will hold onto a slight chance for snow through Thursday because of a trough of low pressure that will stick around and allow for disturbances to race through it.
Details
The GFS has #Snowbama beginning around midnight.
With snow ending by Tuesday evening.
A slight chance for snow will continue through Thursday as a series of smaller disturbances race through Nashville.
Snow chances will completely end early Thursday morning.
The NAM has #Snowbama beginning Sunday evening.
#Snowbama's first term ends by Monday afternoon.
According to the NAM there will be a lull in the snow until #Snowbama's second term begins Tuesday morning.
The NAM doesn't go out far enough to see the end of the second term.
The Euro has #Snowbama beginning early Monday Morning and ending Wednesday afternoon. It dumps about a half a foot on us. 6″!  This is the high end of the probability spectrum, and is NOT a forecast.
Probabilities/Amounts
Once we go through the day Monday…we get this:
So, what we have is a about a 5″ difference between the low-snow total models and the high-snow total models. As usual, the truth is probably somewhere in between. NWS-Nashville is splitting the difference, and says it's possible we will see 3″ or 4″ on Monday.
THIS MAY CHANGE. IN FACT, IT PROBABLY WILL. CONSULT MULTIPLE RELIABLE SOURCES MULTIPLE TIMES FOR YOUR WEATHER INFORMATION.
The streak of days without an inch of snow appears to be coming to an end.
Find more details throughout the day @NashSevereWx on Twitter.