Current Temps and Radar

Tonight – Snow or #Snowdome?
Note: this will probably be our last web update tonight. We'll put updated info on Twitter @NashSevereWx for the rest of the evening.
As I write this, the models are trending #Snowdome.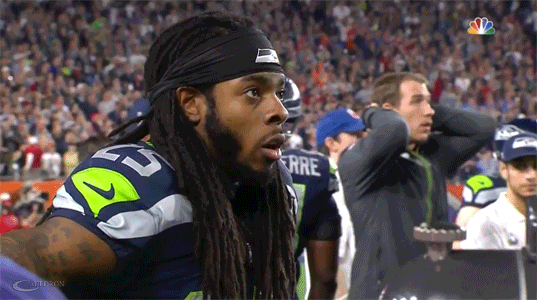 Weather models expect that what is currently (at 3 PM) a robust, fast moving line of snow, will disintegrate into as weaker mess of rain/snow upon arrival later tonight.
Watch what the HRRR does to it tonight:
Notice the HRRR isn't eliminating all snow. It's just weakening.
The NAM4 at midnight dries up all our precip:
But then does something interesting around 4 AM —- delivers another shot of moisture, and inexplicably types it as rain (this would be snow):
If these models are correct, we will be lucky to get a dusting.
All models are showing that the chance for snow will be completely over by 7 AM on Thursday.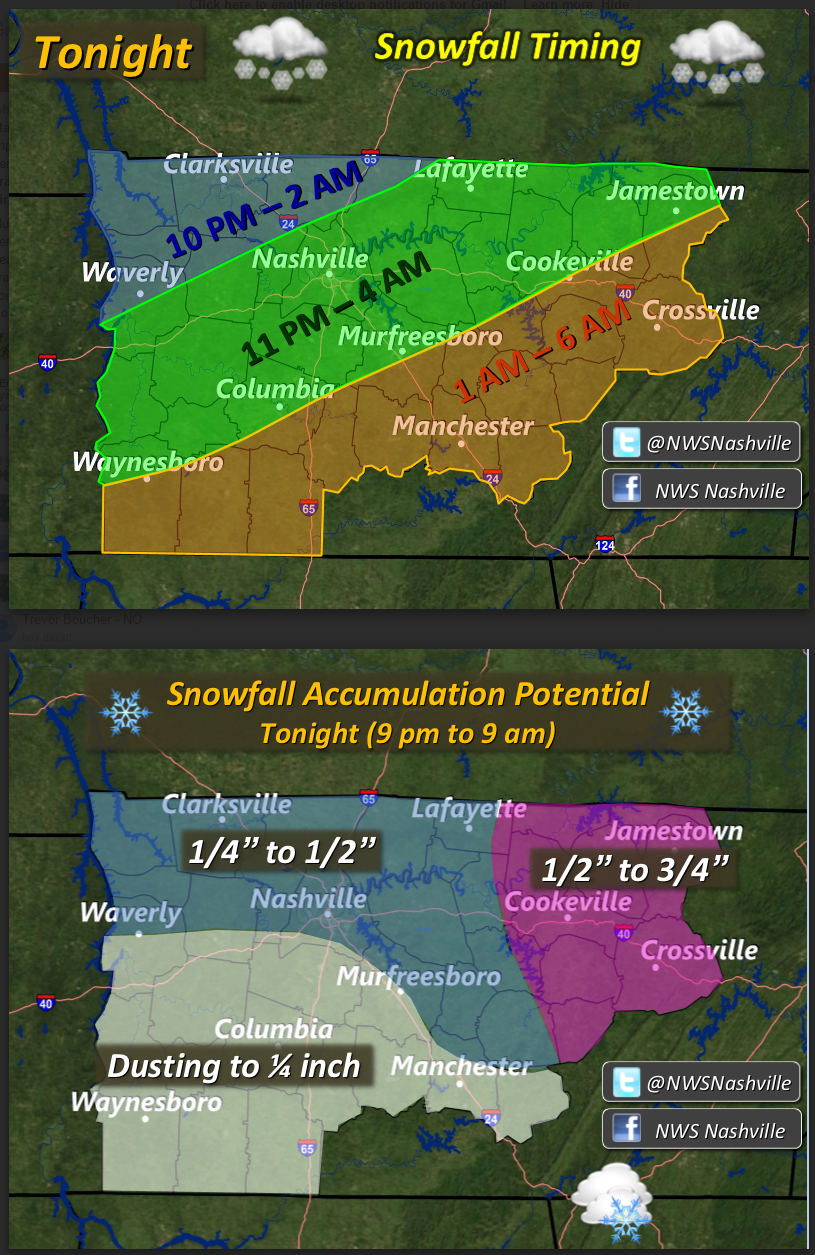 Other stuff to consider:
1.  The air temperature will drop a lot faster than the surface temperature. We are going to make it into the 50°s today, so it'll take a while for the roads to get cold enough to create travel problems.
2.  Brine applied to the roads will lower the freezing temp of the precip.
3.  If travel is going to be a problem, it'll be early Thursday morning when the temp is expected to drop into the 20°s.
4.  Bridges, Overpasses, At Elevation: they freeze up first.
5.  Thursday's temps will stay below or very close to freezing, so this won't be one of those days where anything we gets melts before lunch.
Thursday – Freezing – Wake Up 24°, Lunch 32°, High 34°
It's going to be really cold. The snow is riding a cold front. Wake-Up wind chills will be in the teens.
Overnight our temperature will dip back into the teens.
Friday – Warming – Wake Up 19°, High 48°
A light southerly wind will return and slowly usher in a warmer air mass.
We will continue to warm into the weekend.
Extended:
This website supplements @NashSevereWx on Twitter, which you can find here.