Current Temps and Radar
Friday – Rain, Sleet & Snow. Mostly Rain. – High 38°
Note: this forecast can change rapidly. Follow us on Twitter @NashSevereWx, and consult other reliable weather sources. This website is not constantly updated the way @NashSevereWx is.
A low pressure system will continue to move to the northeast and bring us precipitation. A mix of rain and sleet is expected, but mostly just rain.
This afternoon, we think it'll just rain. Total Blerg.
Tonight, however, the short range models are still not in agreement.
The 4km NAM believes a line of showers will transition into snow and blow over Nashville at 7 PM.
The HRRR and the RAP models are both picking up on the Music City's #snowdome… The line of snow appears to dry up just before reaching the city.
The HRRR shows a dissipating line of snow flurries arriving at 8 PM.
By 10 PM, HRRR fully activates the #snowdome
By 4 AM, the threat for snow/rain will end and give way to cooler and drier conditions.
Our chances of picking up 1″+ of snow accumulation are around 10-20%:
We will most likely stay well below 1″ of snow accumulation. Weather models have been trending towards lower snow chances, the surface temp will remain at or above freezing during the entire event, and the snow ratio looks to be very low. Accumulation looks meager at best, more likely impacting higher elevation, and some bridges/overpasses.
The National Weather Service believes Nashville could pick up 0.25″ of snow accumulation. Locations just north of I-40 and well east of I-65 have a chance for close to 0.5″ of snow to stick to the ground.
Our streak of 1,443 days without 1″+ of snow looks safe. From @615Dave: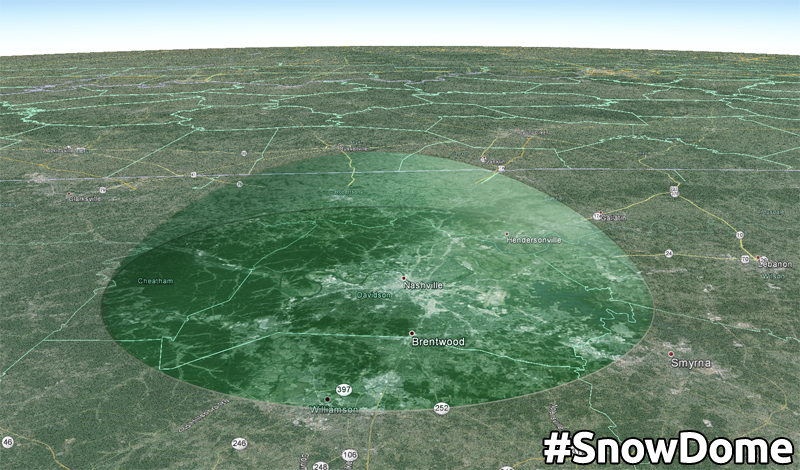 Even if we do sneak a dusting out of this, temps will warm through the 40°s Saturday, and melt it all away.
Saturday – Sunny – Wake Up 30°, High 47°
Any snow that managed to accumulate (mostly on grills, gnomes, bridges/overpasses, and cars) will quickly melt away after sunrise. Temperatures will manage to rebound into the upper 40's with the help of sunny skies.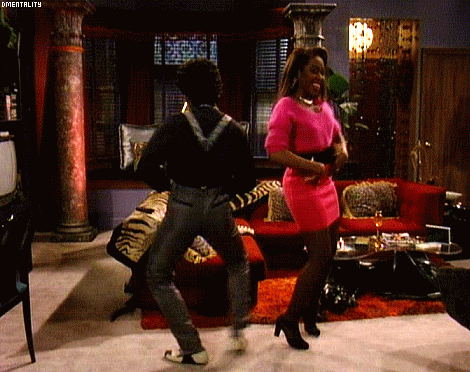 Partly cloudy skies overnight will help keep our low temp from dipping below freezing.
Sunday – Sunny – Wake Up 30°, High 47°
We will have partly sunny skies with a chance for rain beginning in the morning, and continuing into the overnight hours. After midnight the rain could potentially begin to transition into snow.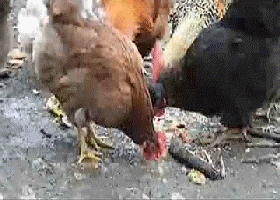 A low pressure system will slide east of Middle Tennessee and bring us a chance for snow as we become submerged under the back side of the low. Colder air will wrap around the back side of the low are and possibly transition the rain into snow after midnight. The GFS shows snow trickling into Nashville between midnight and 6 AM.
A few extra snow flakes could fall Monday morning, but little to no accumulation is expected. Meh. This forecast has been back-and-forth the past few days, and will very likely change again.
Extended:
This website supplements @NashSevereWx on Twitter, which you can find here.