9 PM Update via YouTube. Shirtanly.
 Current Temps and Radar
Click the above box for a full screen radar. Works on all browsers and platforms.
Quick Summary: Next 48 Hours
Cold

This morning began with a dusting of snow and a few slick spots on secondary roads and bridges/overpasses. Here is a look at I-24 over Murfreesboro Road with ice and a dusting of snow on the bridge.
This is what roads in Williamson County looked like this morning.
(images via @Just1nBruce. Or, stated better, I blame Justin for these images.)
There wasn't a whole lot of snow/ice on the ground (0.1″), but it was enough for some hazardous driving conditions. So, what happened? Well, it wasn't advertised in the weather models. Around 4 AM, a little wave in the atmosphere formed at about 5,000 feet, which took the shape of a rolling pin and moved SE over most of Davidson Co and all of Williamson Co. Here's a shot of it from 5:20 AM:
This was very light snow, but since temps were in the 20°s, it stuck for a while.
Thursday – Wintry Precip? – Wake Up 25°, High 41° 
Go back up to the top and watch the YouTube video if you want details on the HRRR model. Both it and the NAM4 models think the snow will happen in southern Kentucky, barely missing us. It also thinks that by the time the precipitation arrives, temperatures at the surface will be to warm to cause any real travel problems. Of course, all this assumes the weather models are correct. We will need to keep an eye on this in the morning.
All that said, NOTE: the chance of wintry weather is better to our NW (Clarksville, Dover). Our chances are relatively low. NWS does not have major/widespread travel concerns, so don't padlock your garage door and plan to sleep until noon.
After noon we will become mostly sunny with temps in the low 40°s — so any wintry shenanigans should be melting away by then.
We may not update this website tonight, but we will be adding a ton more updated info on Twitter @NashSevereWx. Also, I suggest you watch the local news tonight for local meterologists' take on this.
Overnight temps will dip back into the mid 20°s under clear skies.
Friday – Warming – Wake Up 25°, High 48°
High pressure will settle in overhead and allow sunny skies to warm us up. A high temperature in the upper 40's on Friday will mark the beginning of a warming trend as we move into the weekend.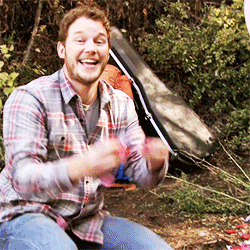 Even though we will drop slightly below freezing for the overnight low…We will rebound into the mid 50's on Saturday.
Extended:
Good bye Blerg :
This website supplements @NashSevereWx on Twitter, which you can find here.