Now
Quick Summary: Next 48 Hours
Temperature, pretty mild, actually.

Rain on the way Saturday night.

Today – Sunny – High 56°
High pressure has completely moved overhead and a southerly wind has returned. This will give us a sunny and mild day!
Overnight clouds will build in as moisture returns.
 Saturday – Showers – Wake Up 40°, High 56°

A low pressure system coupled with a cold front will move from the Great Plains towards Middle Tennessee. This cold front will drag showers over Nashville. The National Weather Service believes showers are possible as early as 7 AM. Here is a look at the GFS between 6 AM and 12 PM.
Rain is expected Saturday afternoon and evening. Overnight our chance for showers will near 100% as the cold front approaches. The NWS believes that showers in Davidson and Williamson counties will be a sure thing. Here is a look at the GFS between Midnight and 6 AM Sunday.
Sunday – Rain Continuing & Cooling – Wake Up 45°, High 49°
The rain will continue during the day on Sunday as the cold front moves overhead. The GFS has the front moving through Nashville during the day and the Euro pins its passage between late afternoon and early evening. The NWS believes that the showers will remain a sure thing during the day, become "likely" overnight, and begin to taper off after midnight.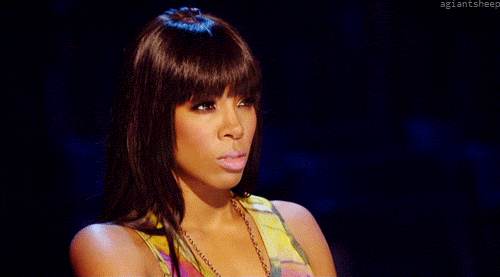 To clarify: We will have a chance for rain from Saturday morning until Monday morning. The heaviest rain will begin Saturday night and continue until Sunday night. A few light showers will linger until 7 AM on Monday. No thunderstorms are expected with this event.
The Hydrometeorological Prediction Center is forecasting that Nashville will receive between 0.5″ – 1.25″ of accumulated rain from 6 AM Friday through 6 AM Monday.
The heaviest rain will stay south and east of Middle Tennessee.
Extended:

Snow Outlook
I'm obligated to begin with this:
1.  If you look far enough out, global weather models (GFS, Euro, Canadian), you can usually find a snowpocalypse. Those models aren't always wrong, but they are far from a reliable indicator of snow, which is one of the most difficult things to forecast in Middle Tennessee. It's hard to get a good snow forecast inside 12 hours of the expected event. Trying to nail it down 72, 144, or 200+ hours away is, as @spann says, voo-doo science.
2.  The models aren't totally worthless that far away, just remember to use them for entertainment value. Use for guidance, not gospel.
3.  The uncertainty below reflects understanding, not ignorance.
If you're hoping for snow, stop reading. Unless you also like disappointment.
GFS model 
After this weekend, the next system to arrive is this one, late Friday/early Saturday. All rain:
Canadian Model
Has basically the same thing as the GFS. Sorry for the smaller image.
In fact, the Canadian ensemble model has unsnowable temps through the middle of the second week of January. Weather nerds — especially snow lovers — gnash their teeth at this "torch."
European Model
This one is a little interesting. It brings in the rain on Friday instead of Saturday, at the same time as closer-to-freezing temps. At first glance, it looks snowy, but the track of the low isn't good for snow, the freezing temps aren't quite "there," and the warm air should shove the 32F line north pretty quick.  Further, the ensemble runs of the GFS track the low even further to the NW, so all in all, it's a pretty depressing picture for snow fans.
This website supplements @NashSevereWx on Twitter, which you can find here.