Now
(We are still testing this out — I know it's not centered on Nashville — the mobile one is — but just try it and let us know if you find it useful — we're deciding whether to buy it for you guys — courtesy of Zoom Radar) (on a mobile device? Click here). If on desktop, try it embedded below or hit the mobile link.
Quick Summary: Next 48 Hours
Temps, warming pretty nicely.

Rain, maybe Monday morning

Last night we had a nice little wintry mix with no accumulation here in Nashville! Thank you Theresa Swain for this awesome picture of snow and sleet lightly falling in Spring Hill from last night.
We will remain clear and become chilly overnight.
Sunday – Mostly Sunny & Chance for Rain Late – Wake Up 29°, High 51°
We will begin the day a bit chilly, but mostly sunny skies and a southerly wind will help us warm into the lower 50's.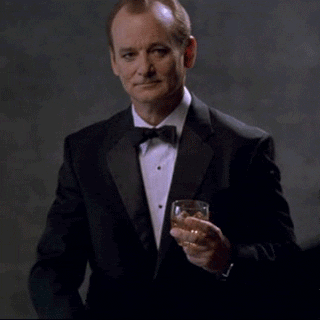 This southerly wind will pump in moisture ahead of a developing low pressure system in the Southern Plains and give us a slight chance for showers Monday morning.
Monday – Chance For Showers – Wake Up 41°, High 55°
Moisture will continue to build in ahead of the approaching low low pressure system/cold front. The National Weather Service believes we will have a chance for showers all of Monday.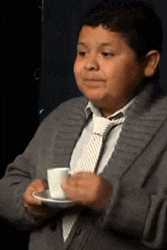 Our Chances for showers will be greatest overnight as the front closes in on Nashville.
Extended:

The cold front coupled with a line of showers and thunderstorms will arrive to Davidson and Williamson Counties on Tuesday. Showers will be likely all day and night.
Dreaming of a White Christmas?
On Wednesday (Christmas Eve) the cold front will have pushed through, but precip will still hang around. This will give us a solid chance for snowflakes during the day on Wednesday. The GFS shows our best chance for snow will be between 6 AM and Noon.
The temp aloft during the same time frame supports snow growth.
The above image shows light precip on the back edge of the front, with temps at 5,000 feet well below freezing. Surface temps are just cold enough support snow, but probably not cold enough for it to stick.
Colder temperatures are on the way, arriving between Christmas and New Year's.
We think this signals a pattern change, giving us the temps we need to make snow, assuming we get a decent storm in here. The Music City Bowl, I mean, the Franklin American Mortgage Music City Bowl, looks like it may be as cold this year as it was last year.
Statistically speaking, Nashville has a very low chance for snow on Christmas. The map below depicts which places have the best chance of being a winter wonderland according to weather history. The "Historical Probability of a White Christmas Map" shows the climatological probability of at least 1 inch of snow being on the ground on December 25 in the lower 48 states.
On the map, dark gray shows places where the probability is less than 10 percent, while white shows probabilities greater than 90 percent. Although we will likely not see 1″ of snow accumulate on Christmas Eve, we can all enjoy the snowflakes we may see. Christmas Day looks dry, sunny, and crisp.
This website is part of the ongoing conversation on Twitter @NashSevereWx on Twitter. You can find that here.