Forecast wind chills from 6 PM Wednesday to 6 PM Thursday (every 3 hours): 
31, 27, 23, 22, 20, 25, 31, 32, 28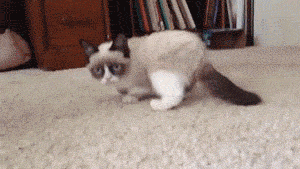 Thursday — Much Colder — Wake Up 27°, High 40° (Wind Chill 32°)

Morning lows will bottom out in the mid to upper 20°s. We will struggle to get into the lower 40's.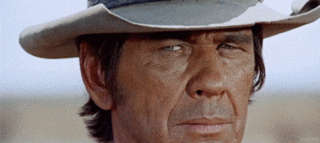 Friday — Even Colder… — Wake Up 24°, High 38° (Wind Chill 31°)
The cold Arctic air mass will continue to filter into Nashville, making it even colder.

Bundle up Friday night. Overnight/Saturday morning lows will be in the lower 20°s…
Extended:
Before freaking out about "snow chances," read the disclaimer below!
It's that time of year where if you look far enough out on some of the global weather models (GFS, Euro), you can find snow. Those models aren't always wrong, but they are far from a reliable indicator of snow, which is one of the most difficult things to forecast in Middle Tennessee. It's hard to get a good snow forecast inside 12 hours of the expected event. Trying to nail it down 72, 144, or 200+ hours away is, as @spann says, voo-doo science.
But, the models aren't totally worthless that far away, so just remember to use them for entertainment value only and rough/general guidance. These models can be pretty good for picking up broad patterns and trends, but are awful at pinpointing the existence/timing/intensity of a snow event 3+ days into the future.
Saturday Night. Not much has changed since yesterday. Several guests have been invited to hang with us this weekend.
First, I've not seen anything credible suggesting Accumulating Snow is invited. She (I hear she's single, fellas) has been invited to a much cooler party in Kentucky.
More important, the official forecast is for a mix of precipitation Saturday night into early Sunday morning. So, any of these are possible: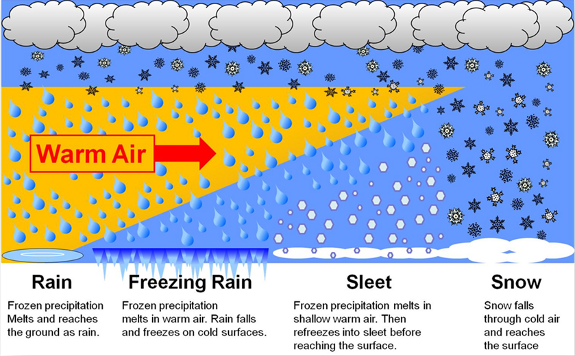 Any freezy (not a word, but you get it) stuff is expected to change to all rain after sunrise Sunday.
Editor's Note! The below Snow Accumulation map, and others like it, will be passed around the internet. It says we will wake up to 1″ of snow Sunday morning:
This is really a "Clown Map," because well, no one really takes it seriously. Why? Look at the surface temp map:
Notice the 34° in Nashville? It's pretty hard to have 1″ of accumulating snow when we are 2° above freezing. And then look at this map showing temps (in Celsius) at 5,000 feet:
Notice in southern Williamson County, the model thinks it'll be above freezing at 5,000 feet and above freezing at the surface? How then are we going to see snow accumulation of 0.5″ to 1″? (Yeah, weather nerds, I know, that's a 6 hour map, but do we really need to digress any further?).
That's why we view the Snow Accumulation map like this:
So, we are not saying it won't snow. Just think of this like dinner guests at a party. A lot of people will be invited, but you can never know who will show up, and who will end up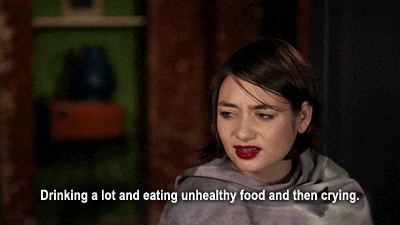 Sure, we may see any type of frozen precip, but you're asking to be lied to if you want to believe a Snow Accumulation map on its face. Never marry the first girl you see. At least do some investigation! 
Sunday Night/ Monday Morning. Our second weekend snow chance arrives Sunday night. NWS-Nashville thinks snow is more likely Sunday night than it is Saturday night, but even that isn't saying much. Massive uncertainty remains with this event. So, just imagine the dinner table above, and add Dusting as a guest.
The GFS model is optimistic for snow between Midnight through 6 AM Monday:
Again, Embrace Snow Accumulation Map skepticism. 
This website supplements @NashSevereWx on Twitter.