Monday – More Sun, Warmer – High 70°
A strengthening southerly wind will pump in unseasonably warm air.
Cloud cover will increase overnight as a front approaches.
Tuesday – Warm, Cloudy, Rain on the Way – Wake-Up 48°, High 65°
The big cold front will push light showers through Middle Tennessee during the late afternoon into the evening. The Hi-Res NAM continues to show showers making it into Davidson and Williamson Counties around 5 PM.
The best chance for rain will be between 5 PM and midnight. Rain totals will be very low (around 0.25″). After the passage of the front, cold air will slowly funnel in. The NAM shows the colder airmass making it to Nashville around 9 PM:
We expect temperatures to drop very quickly. We are forecast for 57° by 6 PM, 45° by midnight, then 37° for our Wednesday morning low.
Wednesday – Much Colder – Wake-Up 37°, High 50°
Cooler air will blow in at 10 to 15 MPH.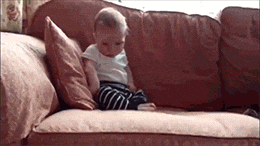 Overnight temps will fall into the mid 20's!
Extended:

Editor's Note: About Snow
As we wrote/tweeted last week, we are getting to that time of year where if you look far enough out on some of the global weather models (GFS, Euro), you can find a snowpocalypse. Those models aren't always wrong, but they are far from a reliable indicator of snow, which is one of the most difficult things to forecast in Middle Tennessee. It's hard to get a good snow forecast inside 12 hours of the expected event. Trying to nail it down 72, 144, or 200+ hours away is, as @spann says, voo-doo science.
But, the models aren't totally worthless that far away, just remember to use them for entertainment value only and rough/general guidance. These models can be pretty good for picking up broad patterns and trends, but are awful at pinpointing the existence/timing/intensity of a snow event 3+ days into the future.
Last week we had one of these models advertising a snow event for tonight. That is certainly not happening.
Anyway, having gone through the requisite
let's launch fearfully ahead.
Saturday Night/Sunday Morning. During this morning's weekly NWS-Nashville conference call with local media and emergency managers, there was a brief mention of "maybe a Saturday night rain/snow mix," which, if it happens, would be a "light mix" and "non-impactful."
That is to say, if everything goes "right" and we see a rain/snow mix Saturday night into early Sunday morning, we don't think it will hang around for long. The forecast low temperature will be 33°, quickly warming to 42° by noon Sunday. Anything that falls is unlikely to stick around for long.
This morning, the GFS model had a good bit of rain Saturday night, but the frozen stuff was north of us. Now it has a dramatically different idea, which illustrates why you can't read too much into a single model run:
That's maybe a few light flakes. No big deal.
The GFS model is now going a little nuts with snowfall on Sunday night:
Most of that accumulation would occur on the plateau. The Euro sort of agrees with this — on this run. There is no model consensus.
the Euro is also advertising a rather comical-for-November snow chance on Wednesday the 19th. The moral of the story: the models don't know.
So, this is something to watch but, again, it is very common to see this voo-doo land model output spitting out snow, only to see none of it actually happen. There is a growing consensus that next week will be unseasonably cold. The below map, from the NWS-Nashville conference call this morning, shows below/normal temperatures expected, with "average" precipitation.
It should be an interesting week.
This website supplements @NashSevereWx on Twitter.