Current Temp:
I am testing the below image:
Temps Next 48 Hours. Notice the return of the blue line (wind chill).

Today – Dry Cold Front – High 60°
A dry cold front is poised to move through this afternoon, which will clear out the clouds, drop our temps, and bring a gusty north wind. Winds will be sustained at 15mph – 20mph, with gusts as high as 30 mph.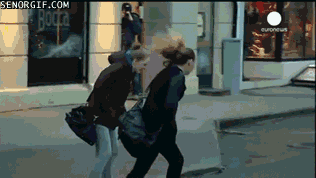 Maybe not quite that bad.
Friday – Sweater Weather – Wake Up 37°, High 54°
We will start off a bit cool, but clear skies will help us warm into the mid 50's.
Saturday – Cool – Wake Up 35°, High 61°
A disturbance will clip Nashville on Saturday, bringing us a slight chance of rain during the afternoon and into the evening.
The bulk of the showers will stay north of the Tennessee/Kentucky border. We don't think anything will get rained out, but we cannot completely rule out rain Saturday night.
After That…
The pattern looks colder…in fact, much colder, in the middle of next week. The Climate Prediction Center is forecasting below normal temps next week between Tuesday and Saturday.
The GFS and Euro are both picking up on lows in the mid 20's! This will be in the wake of a strong cold front expected to arrive Tuesday night, which will be our next legitimate chance of rain.
Additionally, the CPC believes we will remain dry between Tuesday and Saturday!
This cold snap does not appear to be accompanied by precipitation.