We dodged a bullet yesterday. The Cumberland Electric Company Reported that over 2,000 people in Clarksville lost power last night — in the area with a tornado signature on radar.
Today the NWS is surveying what appeared to be a long-track tornado-producing supercell which moved across western Middle TN late Monday afternoon.
Here, we had minor wind damage and plenty of rain.
Davidson County saw between 2″ & 3.75″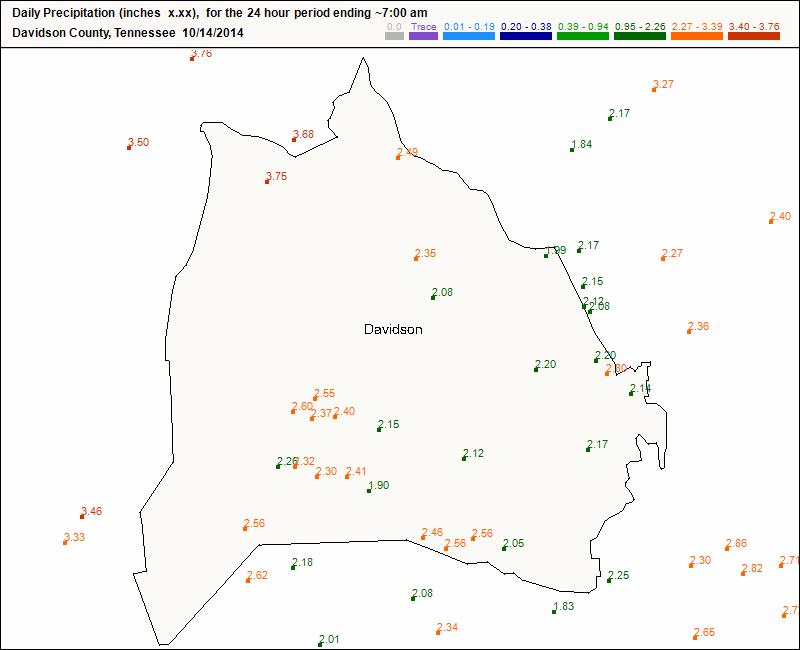 Williamson County got mostly between 2″ and 2.5″, with a few locations in the western county racking up over 4″!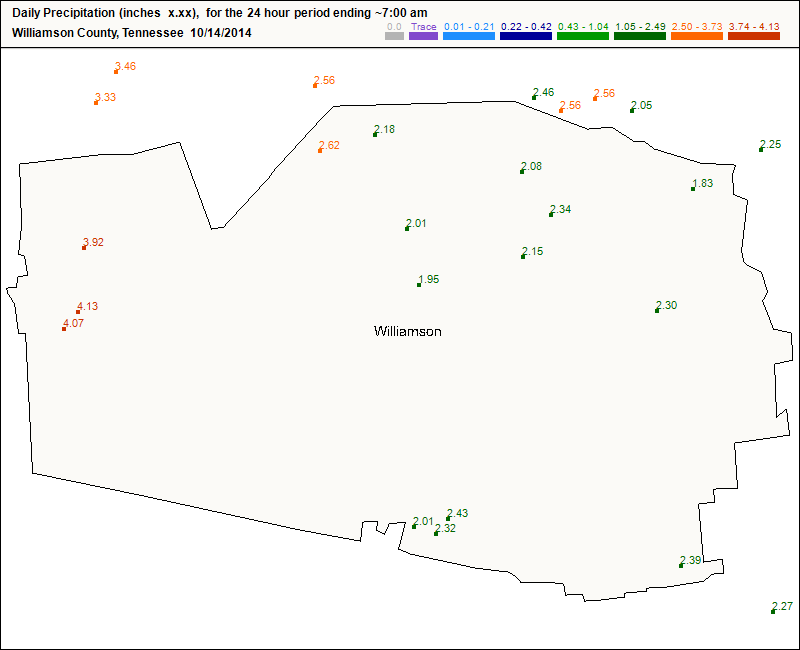 There could still be water covering the roadways in low laying areas. (Cue generic gif of a reporter not from Tennessee reporting on WAY more rain than we got last night).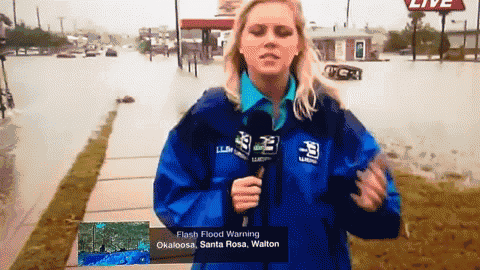 Current Temp:
Current Radar Loops:
Today – More Rain, Clearing Late – Wake Up 65°, High 70°
The storms are gone. We'll see a clearing/sunshine this morning, but this afternoon and tonight we expect light rain as the low pressure center swoops in.
The HRRR Model believes that we will get scatteered showers off and on all day.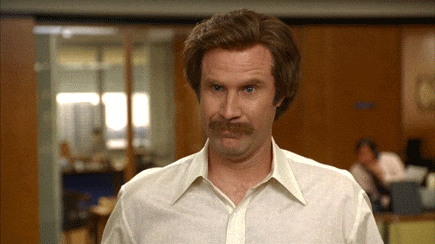 Here is what the HRRR's Simulated Radar looks like at 12 PM.
Overnight the actual cold front will pass through, ending rain chances and cooling us off!
Wednesday – Cool Front Arrives — Wake Up 55°, High 59°
We are only forecast to warm a total of 4 degrees. Chilly!  We also can't rule out showers between 8 AM and 8 PM because of a lingering, drippy Autumn weather pattern.
Thursday – Showers Clearing Off – Wake Up 51°, High 63°
The National Weather Service believes skies will clear Thursday, but the cold air mass will remain over us.
By Friday we will be mostly sunny and dry!
Extended:
This website supplements @NashSevereWx on Twitter.