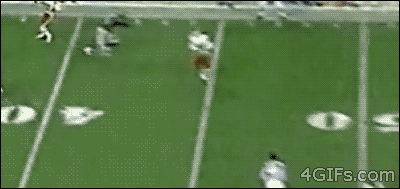 Current Temp
Current Radar
Today – Heavy Rain – High 76°
This morning's rain is from a wave bringing instability, moisture, and warm temps — atypical for October. The wave can be seen tracking to the northeast into Nashville on the NAM's 10 AM vertical uplift map.
While that wave is doing its thing, a cold front will begin to sag into Middle Tennessee this afternoon into tonight. These two features will combine to produce rain and a few thunderstorms. The NWS believes that we could see strong — to briefly severe — storms producing heavy downpours, gusty winds, and hail.
This prompted the Storm Prediction Center to put Nashville in an Enhanced Thunderstorm Outlook between 11 AM and 3 PM.
Rain won't be continuous, but with the surface front arriving, thunderstorms will remain likely overnight.
Saturday – Off & On Rain, Thunderstorms Likely  – Wake Up 57°, High 67°
The aforementioned cold front will become stationary over Middle Tennessee and remain active on Saturday.
The National Weather Service believes that we will have showers and thunderstorms all day into the overnight hours. The silver lining is that the NWS thinks that widespread rainfall will hold off until the afternoon. Those thunderstorms that develop are expected to be less intense than those produced on Friday.
There will be intermittent breaks in the activity during the afternoon.
The GFS's Sea Level Pressure and Precip map shows scattered and light rain in Nashville between 7 AM and 10 AM. It also indicates heavier rain is on the way.
The Storm Prediction Center is not predicting and severe storms to develop Saturday!
Official The Intern 2.0's Forecast:  Between sunrise and 11 AM is for scattered/ light showers and thunderstorms. As we traverse through the afternoon, waves of widespread garden variety showers and thunderstorms will roll through Middle Tennessee with intermittent breaks/lulls in activity. Overnight, the activity will slowly die down to only isolated showers in Middle Tennessee.
The breaks in the rain are nearly impossible to forecast… even the NWS is having a hard time.
My advice is to mentally and physically prepare your self to get wet if you are planning on being out and about on Saturday.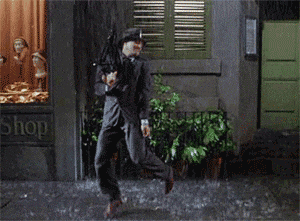 Also, I would suggest opening your umbrellas.
Editor's Note/Rant/Addendum: There is a whole lot we can say about weather models that might aid in your understanding of these frustrating and uncertainly-laced forecasts, 90% of which we think you should know, but in truth, you don't care. You are not weather nerds. You just want to know if it's going to rain, right?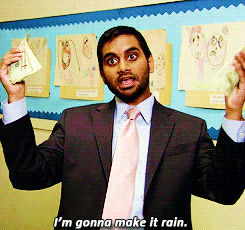 The truth, though, is that unless we can see the storm on radar (and even when we can see it), what it will do, where's it's going, and when it will be there is not an exact science. It's not that meteorologists are bad at their jobs, or in cahoots with CEOs of multinational corporations with evil moustaches, or whatever. It's that the atmosphere is incredibly complex, and we're operating with relatively little known data when compared to the magnitude, complexity, and variability of things which make it rain/storm.
A few lame facts:
1.  Weather models operate at varying resolutions. A model that "sees" far into the future has a low resolution, and can only differentiate one set of data for every 12 km (or so). A model that "sees" only 15 hours away has a higher resolution, and can differentiate data (rain or no rain, for example) every 1 km.  The point is that it's hard to distinguish exactly where rain might be via a weather model when the target is 18+ hours away.  
2.  Weather models also have varying outputs. If you're looking at a model which is attempting to tell you if it'll rain 48+ into the future, it's likely your data will only reflect a 6 hour period during which it might rain. It won't give you an exact time. You only get the 6 hour window, and the amount of rain expected. Short-range/higher resolution models can break it down in hourly, or even 4x/hr, chunks. So, as a general rule, the closer we are to an event, the more precise the data can be.
3.  To compensate for the lack of observed data, weather models extrapolate based on few known factors. When those factors vary, or if the data is bad, or several other little things go wrong, the models err. Models are very good, but they're also often wrong, and require expert/professional interpretation. This is why we love our NWS. Local TV weatherfolks are good at this, too.
4.  No one model is the best. All have biases. So, you use every model you can, and if they agree, then you can have high confidence in your forecast. If they disagree, the accuracy of the forecast is low.
So, all that to say, when you ask on Friday for a forecast at 8:30 PM on Sunday at a precise location, and you get an unsatisfactory answer asking you to interpret probability, that's because that answer is the best answer science has to offer. The answer you are given is based on lower resolution models, which may not agree with each other. They may get several things right on a large scale, but they are not precise indicators of future conditions, any more than @ClayTravisBGID is a precise indicator of tomorrow's college football scores.
Saturday's rain forecast is a good example:
RAP (Short Term, Higher Res) — early Saturday morning looks dry. Model hasn't yet run into mid-morning hours.
Hi-Res NAM (runs 72 hrs out, not always reliable) — raining Saturday morning, off/on (mostly "off") in the afternoon, more rain after dark.
GFS — The Intern 2.0 covered that, above.
Euro — raining almost all day.
So, that's 4 models, all trying to do the same thing, but with little consensus.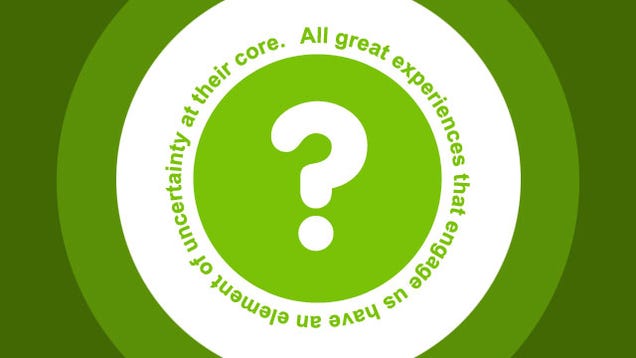 Sunday – Chance For Thunderstorms – Wake Up 56°, High 77°
Showers and thunderstorms will pick up once again Sunday morning, as another wave of energy moves out of MS into Middle Tennessee. The GFS's SLP and Precip map picks up on this at 10 AM.
The thunderstorms will not be as widespread on Sunday as we think they will be Saturday, but they will have the ingredients needed for more intense storms. A southerly flow will bring instability and moisture into Middle Tennessee.
The SPC believes we could see some strong storms, but they do not foresee any storms becoming severe.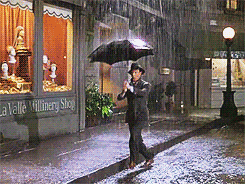 Various weather models agree with this. The weekend looks pretty wet. Between 1″ to 2.5″ (and maybe more) of rain is expected through Sunday morning:
With this amount of accumulated rain, localized flooding will be possible. Rain chances will continue through Tuesday.
We will even have a threat for severe weather Monday night into Tuesday morning. Stay tuned!
Extended:
This website supplements @NashSevereWx on Twitter.