Dry Today — Rain Chances Return Thursday — Rain Likely Friday & Through the Weekend
A line of noisy thunderstorms rolled through Middle Tennessee late last night. For the heavy sleepers this isn't a problem, but for wx nerds and light sleepers it is. Justin Bruce from WKRN had an excellent point:
Although the timing wasn't conducive for sleep, the rain was much needed.
Rain totals:
Davidson County:
Most places in Davidson got right a round an inch of rain. A few places in Sumner and Wilson counties got 2 inches and above, along with some wind damage and 1″ hail.
Williamson County:
Mostly 0.5″ to 0.75″ fell in Williamson, but a few places did get near an inch.
Today – Last Dry Day This Week – High 79°
If you aren't keen on the rain,
(Editor's GIF):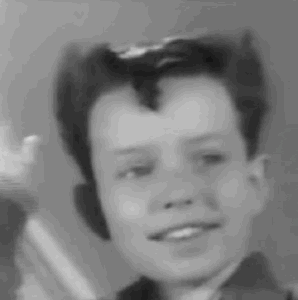 "keen"
be sure to enjoy today because it will be the last dry one for the rest of the week. The "cold front" has pushed south of Williamson County and is beginning to usher in drier air from Kentucky. Water vapor imagery from 8:15 AM shows the location of this drier air mass.
The NAM's Surface Dew Point map shows the drier air blanketing Middle Tennessee by 4 PM.
Later today, the Front Formerly Known As The Cold Front will become a stalled front, then turn into a Warm Front and begin to move NE. It'll be here Thursday.
I think Justin Bruce's theory may hold some water! Get it? =]
(I don't get it).
Thursday – Rain Returns  – Wake Up 57°, High 80°
The aforementioned Warm Front will have made it through Nashville by 1 PM, ushering in the return of southern winds, bless their heart. This will move gulf moisture, instability, and rain chances back into Middle Tennessee. Here is a look at the NAM's Surface Dew Point map.
The National Weather Service believes we will have a chance for showers and thunderstorms after 7 AM. These showers will be hit and miss garden variety all day.
Shower and thunderstorm chances will increase Thursday night, as a disturbance from the NNW approaches and the warm front stalls over Kentucky.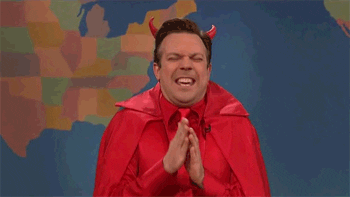 The NWS thinks that thunderstorms will be "likely" overnight.
Friday – More Rain – Wake Up 63°, High 78°
The surface front will once again drift south through Nashville during the day. This will cause scattered thunderstorms to be likely Friday. The disturbance will finally reach us Friday night into Saturday Morning. This will allow more intense and widespread storms to develop.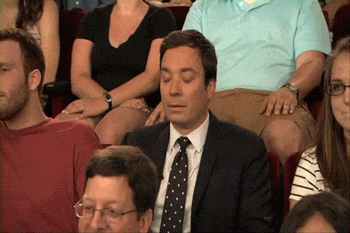 Pro tip: Stock up on coffee and have a cup ready for when a crack of thunder wakes you up before your alarm.
(Counterpoint: coffee may prevent you from going back to sleep. Use with caution. Also, in most cases, you should sleep through the thunder. It's only when severe weather approaches that you should try to stay up.)
Extended:
This website supplements @NashSevereWx on Twitter.