Today's post features the one and only Bob Ross.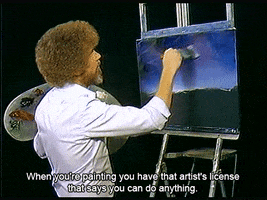 Now let's paint today's forecast.
Overnight / Tuesday Morning – Mostly Cloudy & Slight Chance of Showers – High 80
A cold front will approach overnight. It'll be weak, and the chances it will produce rain overnight/Tuesday morning are low.
That said, weather models suggest on and off rain will begin sometime in the morning (HRW-A 1 AM; HRW-N 3 AM; HRRR 6 AM; RAP 7 AM; NAM says we get jack squat). It may be more drizzly stuff than anything.
Tuesday – Lingering Chance of Showers – Wake Up 63, High 77
Moisture (humidity) will linger Tuesday. With the return of a cool, north breeze, we could see a few isolated, light showers.
Wednesday – Pleasant & Sunny – Wake Up 54, High 77
We will be sunny, dry and rain free!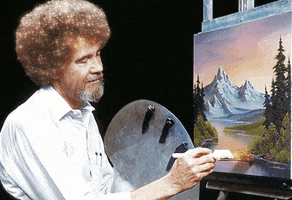 Extended:
Bob wanted to give some advice to the readers: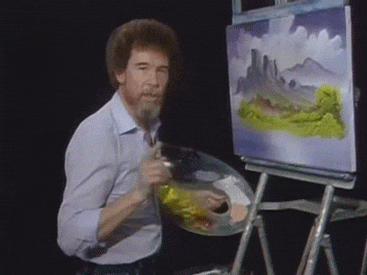 Thanks for Joining us today!
This website supplements @NashSevereWx on Twitter.