Today – Typical Summer Pattern – High 93
It'll be hot today, with another "maybe but probably not" chance of afternoon rain/thunderstorms.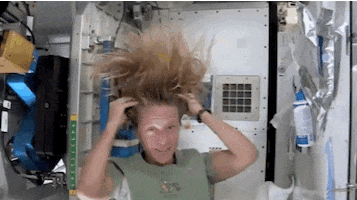 A bad hair day warning has been issued.
The bulk of the showers and thunderstorms will stay east of I-65, but it's possible a shower may stray into our area (HRRR thinks so).
Friday – Chance Of Thunderstorms – Wake Up 72, High 92
A (short wave) disturbance is poised to move though during the day, bringing increased chances of rain/thunderstorms.
The NAM shows showers flaring up at 1 PM.
After sundown, any showers are forecast to lose intensity and die off — hopefully in time for the second half of high school football.
Saturday – Rain/Storms Expected – Up 73, High 92
Vanderbilt vs Ole Miss kicks off at 3:30 PM at LP field. Live on the Green starts at 4. We're worried about it.
It is starting to look like both events will be soggy because another (short wave) disturbance and a cold front are forecast to roll through on Saturday. Rain could begin to fall during the morning hours as a gust front pushes through ahead of the main line of storms. Below is model data regarding timing — don't fixate on the timing. It will very likely change. We're including it just to give you an idea of our best thinking right now.
The NAM shows a weak line of showers race through Nashville and sit just east of the city by 10 AM.
There will be a lull in activity over Davidson and Williamson Counties until the main line of storms reaches us sometime after noon. According to the models, storms will be over us right when both events are set to begin.
Here is what the NAM shows at 4 PM.
By 10 PM, the showers and thunderstorms should be tapering off. There is a chance you will get wet… So bring a poncho and enjoy music and or the game! Extended:
This website supplements @NashSevereWx on Twitter.