Current Official Hourly Observation (taken at :53 on the hour)
Rain totals:
Davidson County
Williamson County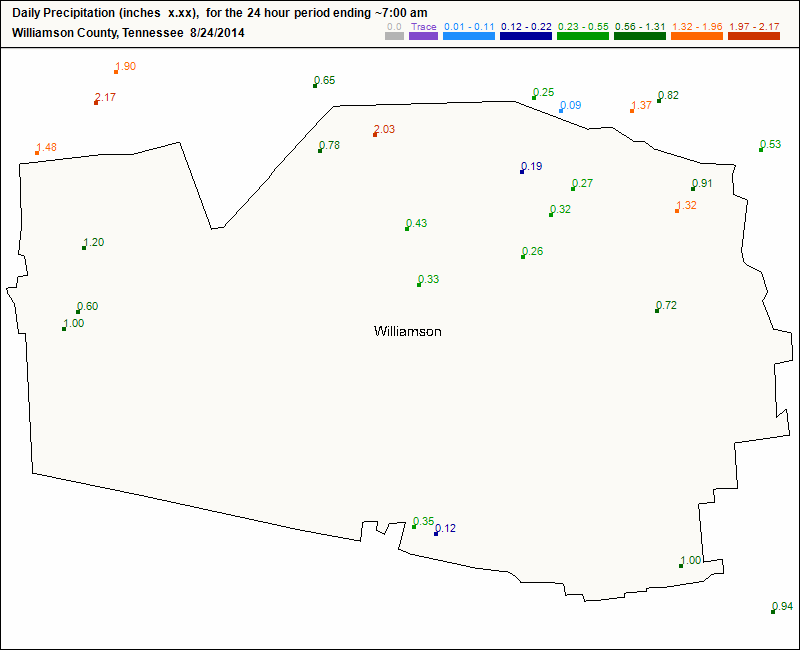 There were a number of places that received over and inch of rain from the showers and thunderstorms yesterday. This added soil moisture will make us more humid and cause the heat indices to go up.
Sunday – Heat Advisory – High 95
The National Weather service has placed us under a a heat advisory until 9 PM because of high temps in the mid 90's and high humidity. This moisture will cause the heat indices to be between 100 and 105!
Conditions will be favorable to produce a chance for thunderstorms once again this afternoon. The NWS is forecasting these showers and thunderstorms not to be as widespread as yesterday. In addition, they believe that our best chance for rain will be this afternoon into the evening.
Monday – Hot and Humid – Wake Up 73, High 92
We will be a few degrees cooler than the previous couple of days but still of the above the normal temps for this time of year. In addition, high humidity will continue to push the heat index near 100!
We will have a chance for another round of afternoon showers and thunderstorm but overnight those chances diminish completely.
Tuesday– Hot & Rain Free- Wake Up 72, High 92
Conditions will remain unfavorable for thunderstorm development on Tuesday along with the rest of the work week. We will remain hot and humid!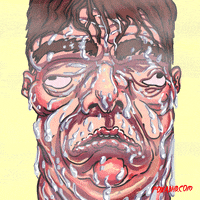 Stay cool and hydrated y'all!
Extended: