Current Official Hourly Observation (taken at :53 on the hour)
In this video, Joe Bastardi, a forecaster with WeatherBell Analytics, predicted a very cold and snowy winter. Joe isn't right all the time, but he's pretty good.
Here is Joe's map comparing predicted snowfall this summer to the normal amount of snowfall. That is to say, normal in this case is 100%.
This map indicates that we have the potential of getting 67% more snowfall than on an average year. Keep in mind last year's snowfall was way below normal.
Bastardi thinks this winter could be comparable to the winters of 2002-2003 (8.4″ in January 2003) and 2009-2010 (7.1″ in Jan-Feb 2009).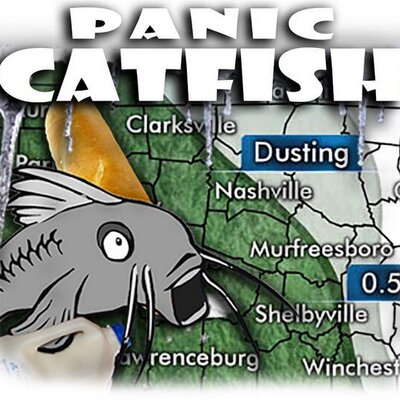 Today & Friday – Pleasant 
The cooler than normal temps will continue, under sunny skies!
Sunglasses and possibly a pink flamingo are needed… At least if you want to look cool.
Highs will top out in the mid to upper 80's,and remain a few degrees below normal.
In addition, the humidity will be low, thanks to a dry north wind. This north wind has pushed a cool and dry air mass over the top of Nashville.
Once again, here is a look at NOAA's Water Vapor imagery from 8:15 AM.
Orange = very dry, Black = dry, white = wet, blue = very wet
Saturday – Warming Up, With Rain Chances Late- Low 64 , High 91
We will be back to normal high temps under mostly sunny skies. A south wind will bring the return of unpleasant humidity.
A disturbance will sink into Middle Tennessee Saturday night and bring a slight chance of showers and thunderstorms. The National Weather Service believes the chances will begin after 8 PM.
Rain chances will extend into next week.
Extended Forecast: