Current Official Hourly Observation (taken at :53 on the hour)
Current Radar Loop
Today – Cloudy & Rainy – High 75
It is official, the pleasant weather is over. The rain is here.
A trough of low pressure and a series of disturbances are forecast to make their way through Middle Tennessee this afternoon and tonight. As you can see from the above radar image, most of the rain is south of town.
The N edge of this rain blob will scrape us off and on this afternoon, before eventually settling in to a steady, light rain by tonight. At least that's what HRRR's Simulated Radar thinks. Here it is around 7 PM tonight, when some of you will be heading out to the Fontanel:
The Storm Prediction Center does not think any thunderstorms that develop in Middle Tennessee will be severe.
Another disturbance energizes showers and thunderstorms after sunset, making more rain likely into Saturday morning.
Saturday – Rain Early, Maybe Late – Wake Up 64, High 82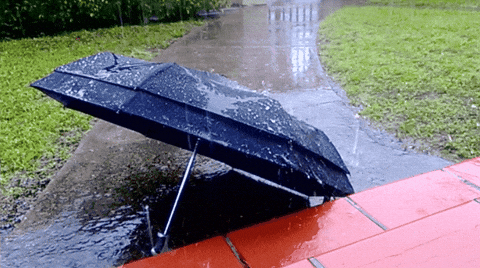 The National Weather Service believes that the bulk of — but certainly not all — the showers and thunderstorms will wind down around 7 AM.
The NAM's Simulated Radar depicts showers pushing Northeast and out of Nashville at 7 AM.
However, notice there should be more rain trailing the departure of the main rain shield, meaning you can expect a few more showers after noon on Saturday. However, we think the bulk of the rain will happen late Friday/early Saturday.
Between 7 AM Friday and 7 AM Saturday the Hydrometeorological Prediction Center is predicting we get a little over an inch of rain.
Sunday – Partly Sunny, Chance For Thunderstorms – Wake Up 68, High 87
With low pressure sitting overhead combined with the sun's reappearance, our best chance for precipitation will be during the afternoon. The showers and storms that form will be hit and miss (mostly miss) and non severe.
Overnight we lose our chance for rain completely!
Extended Forecast:
This website supplements @NashSevereWx.