WINTER OUTLOOK SPECTACULAR!*
* you will not think the outlook is spectacular
First, some perspective: Freeze & Snowfall Facts
October 28: on average, our first autumn freeze.
October 30, 1925: Earliest seasonal measurable snowfall (1.0″).
5.41″: Average seasonal snowfall since 1982-83.
Not Enough to Measure, i.e. a Trace: Lowest snowfall total in the past 30 years (2004-05).
23.7″: Highest seasonal snowfall total in the past 30 years (1995-96).
1.3″: Last season's (2012-13) snow total.
38.5″: Most snowfall in one season, ever (1959-60).
17.0″: Most snow we ever got in a 24 hour period (March 17, 1892).
What About This Year?
First, a note of caution: I'm about to show you medium to long range weather models/forecasts. They'll give only a broad idea of what might happen. As we say, use for guidance, not Gospel.
First Freeze
The GFS model thinks we'll see our first fall freeze the morning of October 23: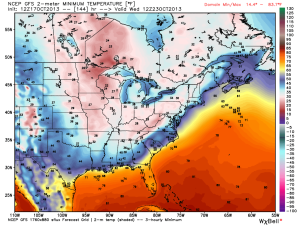 and maybe again on October 24.
The GFS also predicts a deep freeze Halloween morning:
Halloween does not look warm, but again, this is way too far away to draw any conclusions.
What About Snow?
Last week AccuWeather released its Winter 2013-2014 Highlights. For us, instead of snowfall, it predicted:
Severe Storms!  Even though the spring of 2013 was a very slow severe weather season, and the summer/fall has been quiet (as usual), don't forget: we have tornadoes in the winter. Of the costliest tornadoes on record in middle Tennessee, half occurred during the winter:
#2, an F3, Jan 1999, in Clarksville,
#3, an F4, Christmas Eve 1988, in Williamson County,
#6, an F2, January 1957, in Davidson County,
#7, an F3, January 1962, in Maury County,
#8 (tied), an F1, Christmas Day 1964, in Davidson County.
(Source, Mark Rose's A Tornado Climatology of Middle Tennesse (1830-2003)).
There was also this year's January 30 outbreak, which spun 23 tornadoes across middle Tennessee.
Anyway, back to the snow stuff:
AccuWeather added: "December could yield daily record-breaking warmth for the Tennessee Valley, where monthly temperatures departures could average as much as 4-6 degrees above normal." Yeah, that's us, "record-breaking warmth."
AccuWeather also foresees "BELOW" average snowfall:
Note: we could triple last season's snowfall and still have a below-average snow season.
Discouraged? Don't be. As this Washington Post article points out:
"AccuWeather is attempting to get the winter outlook right in the D.C. area for the first time since 2009-2010, when it correctly forecast a prolific snow producer prior to the record-setting Snowmageddon winter.
Since then, it's been off-the-mark three straight years."
This isn't just true of D.C.  Seasonal climate prediction is hard. For example, NOAA (and others) forecast "an active or extremely active" hurricane season this year. In fact, thankfully, the opposite happened.
So, take all this stuff with a grain of salt. It's worth mentioning, but don't sell your sleds and cycle into depression over it.
At least AccuWeather, NOAA, and others apply science, in contrast to the Farmer's Almanac's Super Storm at the Super Bowl "prediction."
Despite the difficulty in "getting it right," some info is better than none. NOAA's Climate Prediction Center thinks temps will be above average November through January: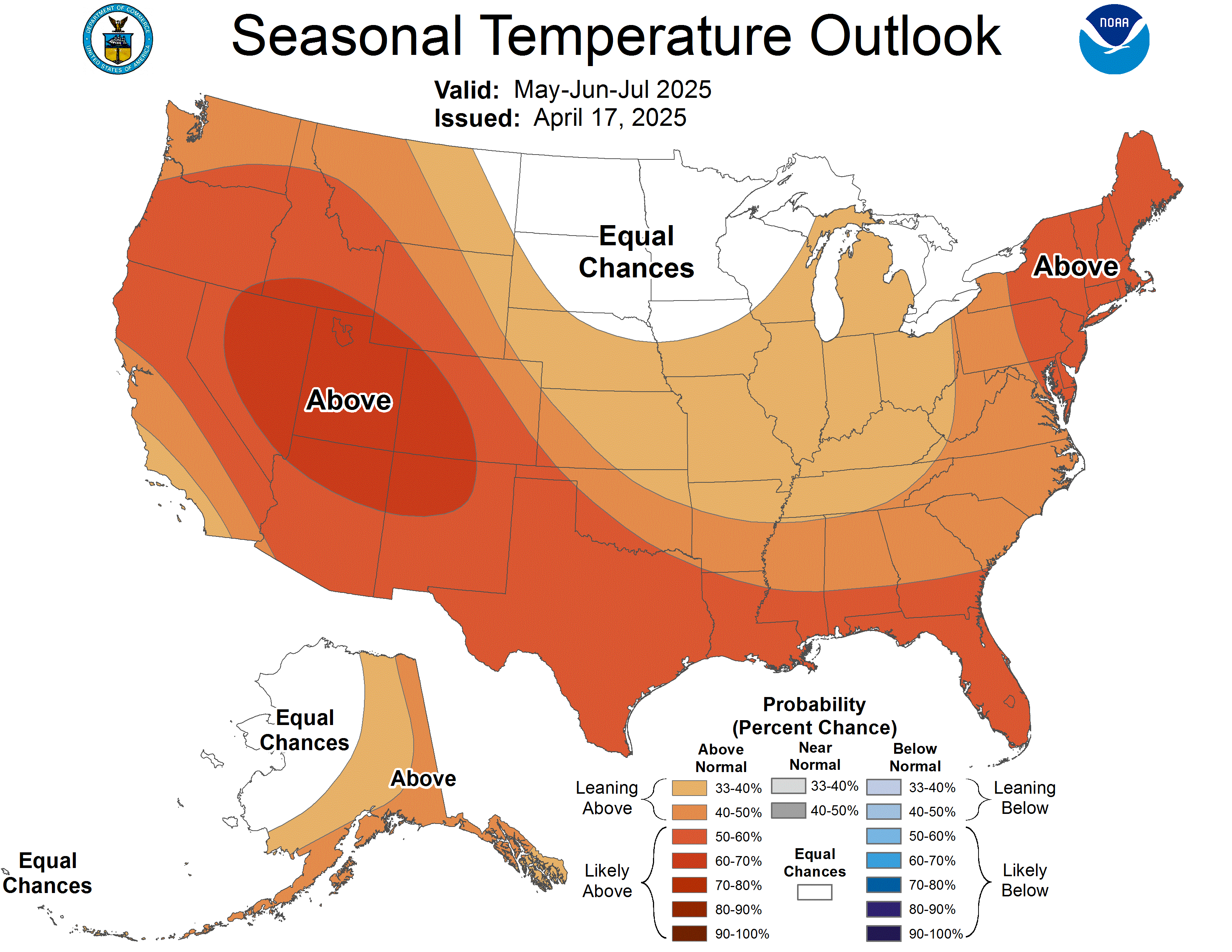 Precipitation from November through January looks to be on average: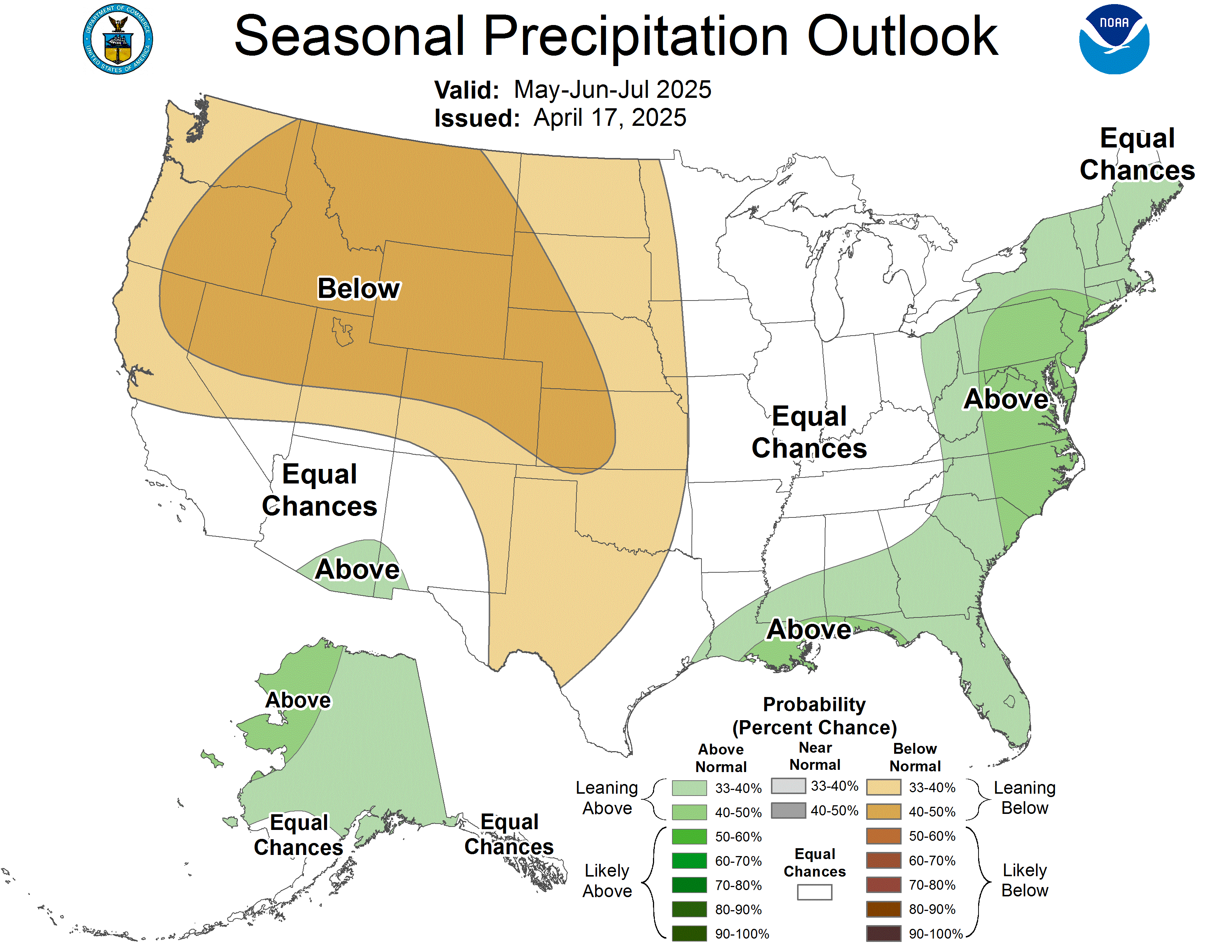 So, when will it snow? Yeah, we don't know, and neither does anyone else.
Last year, we had 1.3″. The year before that, 0.4″. But, in 2010-11 we had 12.5″, and the year before that we had 7.1″.
I think we will have 5.4″, which is the 30 year average. I also think we will have a severe storms this winter. So, be ready for both. Be amazed at these bold predictions.
May you all get exactly as much snow as you want.
*see, wasn't spectacular, was it?
Questions? We're on Twitter @NashSevereWx.