Written by Stephen Pingle.
It came barreling in from the west. It left Nashville with its worst power outage in our history.
130,000 customers in the dark within Davidson County alone. (Outages in surrounding counties pushed that total even higher.) It was a derecho.
Derecho is a Spanish word meaning direct or straight. A derecho in meteorological terms is a line of severe thunderstorms producing widespread straight line damaging winds. Those winds must exceed 58 MPH for at least 6 continuous hours to qualify as a derecho.
Our May 3, 2020 derecho began in Kansas as a few modest storms. Those storms matured into a powerful thunderstorm line that reached its peak over Western Kentucky and Middle Tennessee. As it was coming in it was, let's just say, alarming:
The Nashville International Airport, which the National Weather Service uses as the official observation site for Nashville, recorded a 71 MPH wind gust, the 5th strongest wind gust on record for that location.
It ripped the roof and signing off the shopping center off Charlotte.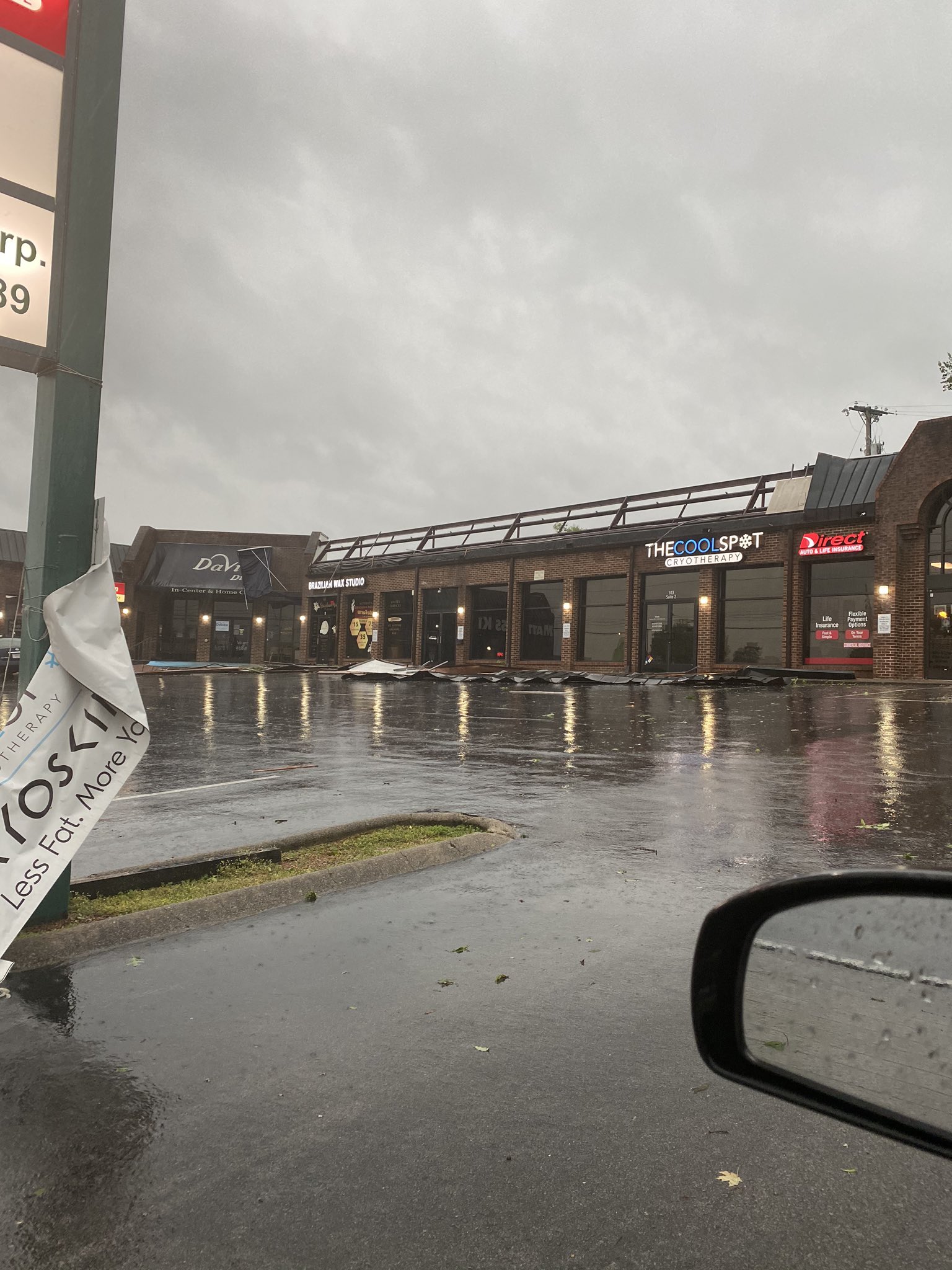 This is from Hermitage: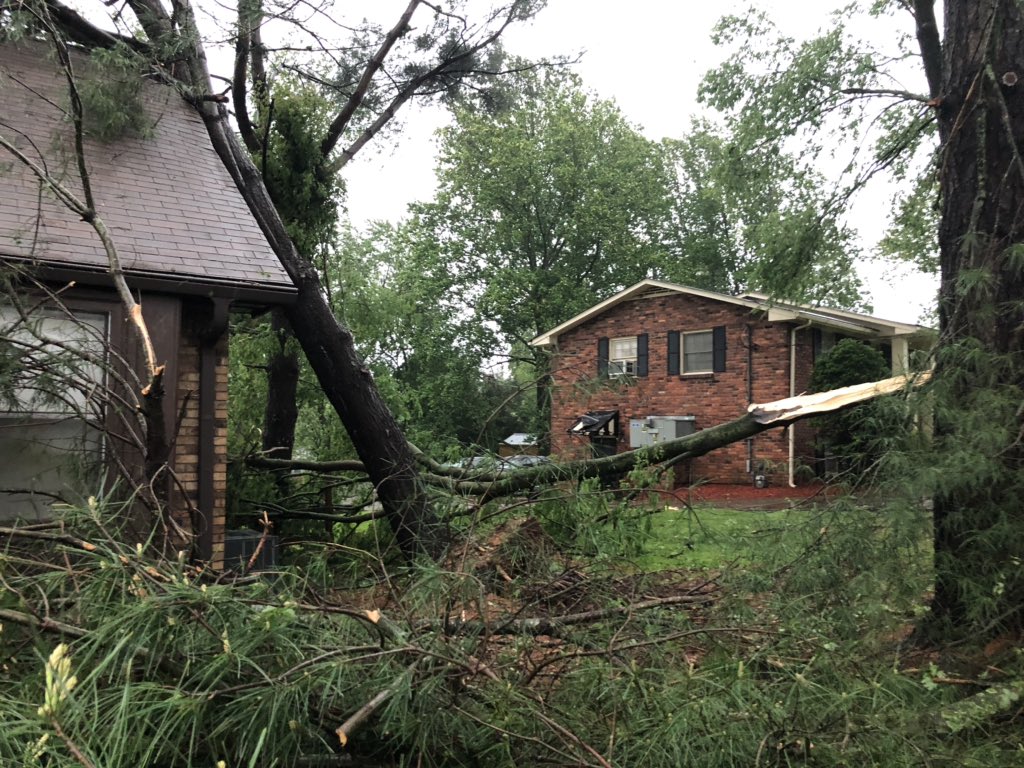 Windows shattered in Franklin.
Siding tore off many homes.
We weren't alone. Nine derechos hit the U.S. in 2020. The worst hit the Midwest with 120 to 140 MPH wind gusts at Cedar Rapids, IA, before finally weakening in Western Ohio. Another derecho hit Eastern Utah and crossed the Rocky Mountains on June 6-7, 2020. It hit Denver with 75 MPH winds. That storm finally weakened in North Dakota. Even Ontario, Canada and New York State got in on the action in 2020.
Treat derechos like tornadoes. Lowest level, interior room, helmets for everyone. Evacuate mobile homes before the storm hits, and find a site-built, sturdier structure to ride the storm out.