In this blog: freezy Weds (and weekend) morning(s), rain Friday.
Hard freeze is when we get to 27°. That'll happen tomorrow morning. Kills plants, big sad. We should hit 24° around sunrise Weds, hard freezin for a few hours before we quickly warm up to 56°. Some of us will be even colder than that.
Grats to all Spring Breakers south of us. You've dodged pain while the rest of us build character.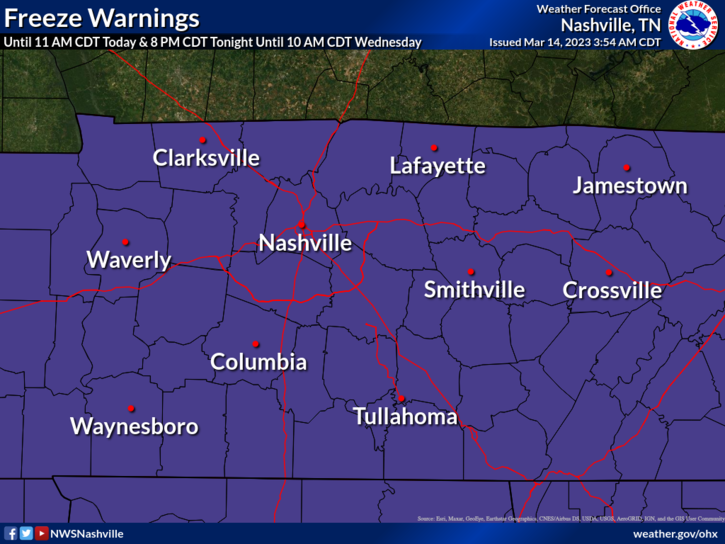 More freezy mornings this weekend thru at least Monday 👇🏽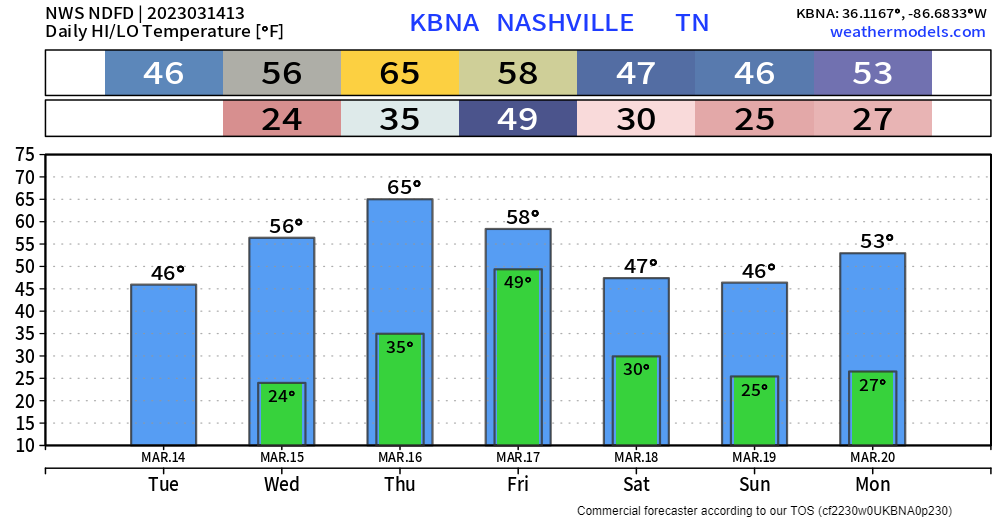 Rain Friday. Timing could shift but right now looks like mostly in the morning. About a half inch total. No severe, no snow, no flooding, all good.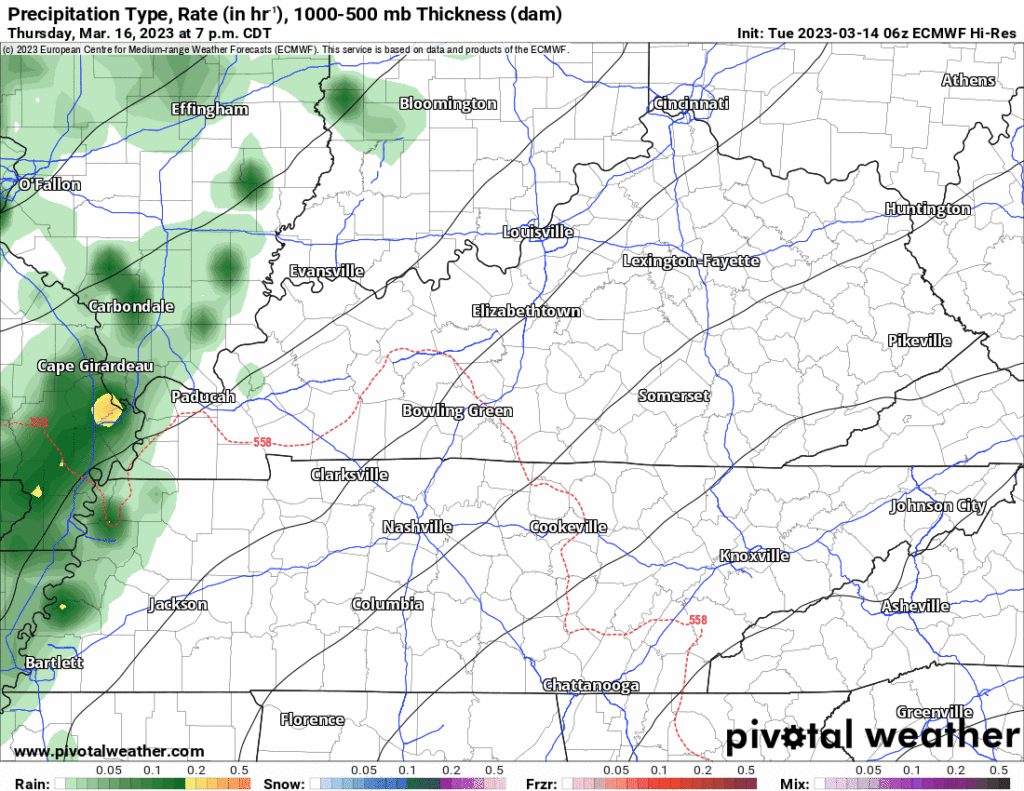 No rain this weekend 👍🏽.
Quick References:
Weather changes constantly.
Follow @NashSevereWx on Twitter for any changes to this forecast.
We are 100% community supported. No ads. No subscription fees. Keep it free for everyone.