We got a decent rain yesterday, which was great. Best of all, no severe weather. Rain amounts were generally around a half inch. Officially .51″ at BNA. We'll take it! Cocorahs rain reports below.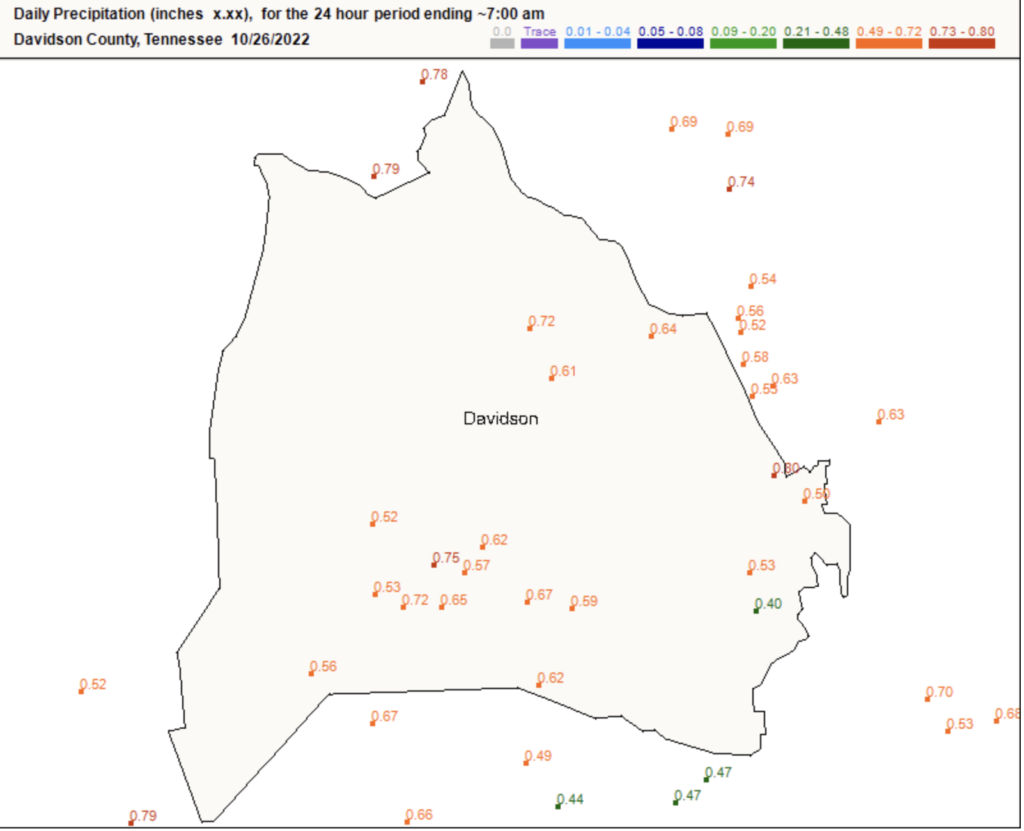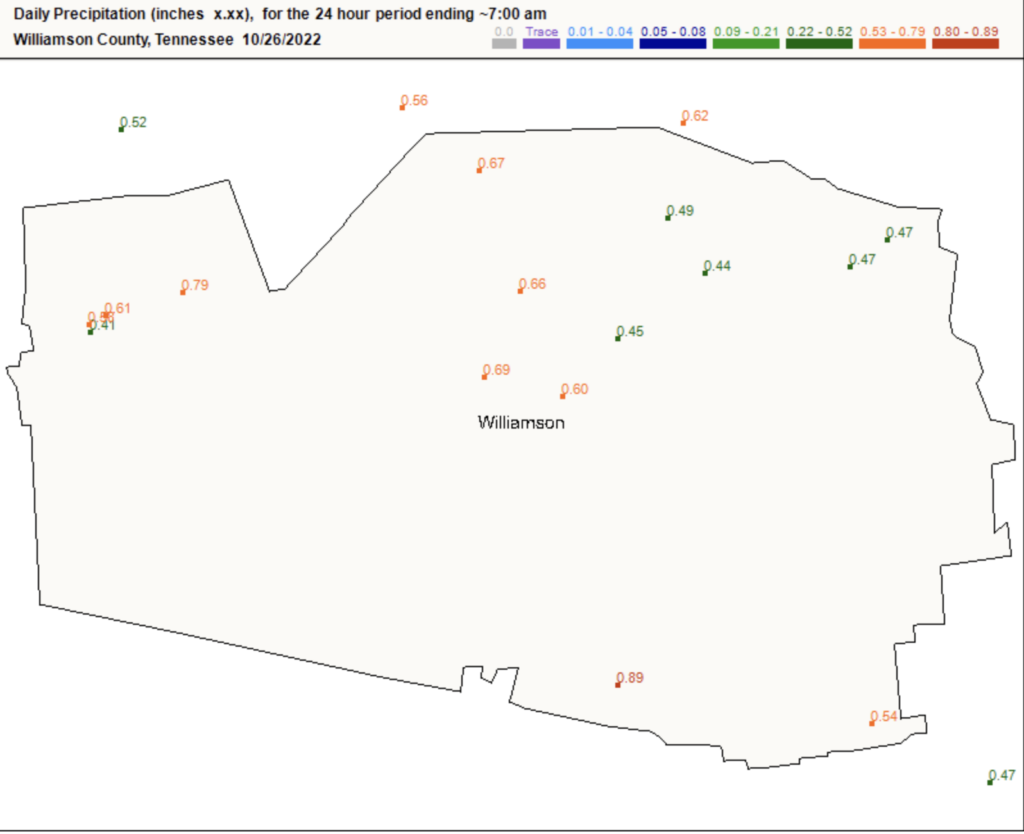 Next Rain Chance Is This Weekend
We don't know much about the rain timing this weekend. But, we think the best chances will be late Saturday night into Sunday. However, you could see lighter rain showers anytime between Saturday afternoon and Monday. We could see similar amounts of rain again with this system. Half inch to an inch. Severe storms are not in the forecast.