No rain today.
Rain chances increase Monday and Tuesday. HRRR shows spotty showers Monday afternoon and evening. Looks like on & off rain rather than a steady one. Nothing to worry about.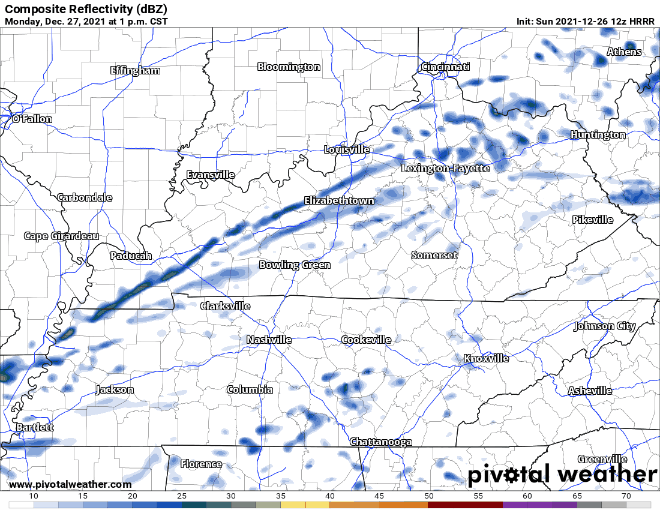 Tuesday's rain chances look better, especially Tuesday night. Our first weather maker of the week will bring more steady rain Tuesday night into Wednesday. See HRRR below: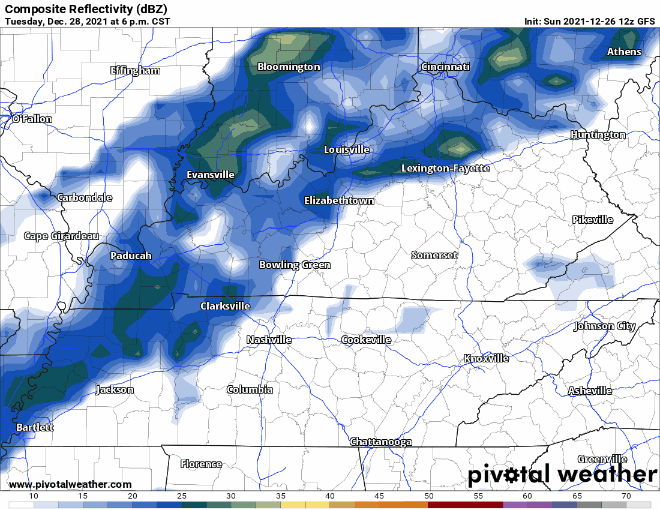 Wednesday is looking pretty meh. Lots of rain and possible storms. Instability over us looks pretty weak, so severe threat is minimal. SPC thinks any severe weather will occur south of us. We'll keep you posted on this event.
Another weather maker comes through this weekend in the form of a cold front, ETA looks like Saturday. The Euro and GFS can't seem to agree on a time for this yet, but Saturday is looking wet. New Year's Eve looks dry for now.