The cold front that brought us strong wind and rain Sunday morning is down in Florida.
The big blue H is high pressure. It's in charge, causing sunshine and cold mornings this week.
Lows will flirt with freezing in the mornings this week but then we'll start warming into the weekend.
We'll top out in the lower 60s this afternoon, and slowly dip back down into the 30s Tuesday morning.
A weak front will push through late Tuesday which will drop our temperatures to slightly below-average for this time of year… only by a degree or two in the upper 50s.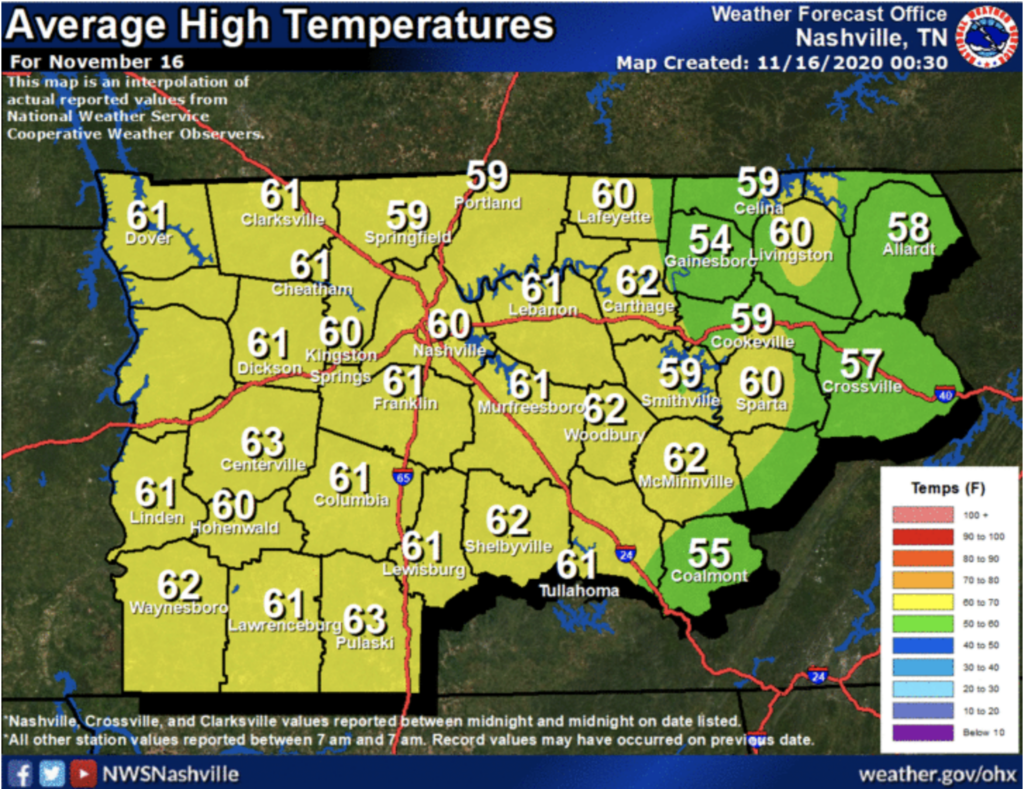 Averages around this time of year lie in the lower 60s. But we'll quickly warm back up by late week and the weekend into the 60s and even the 70s.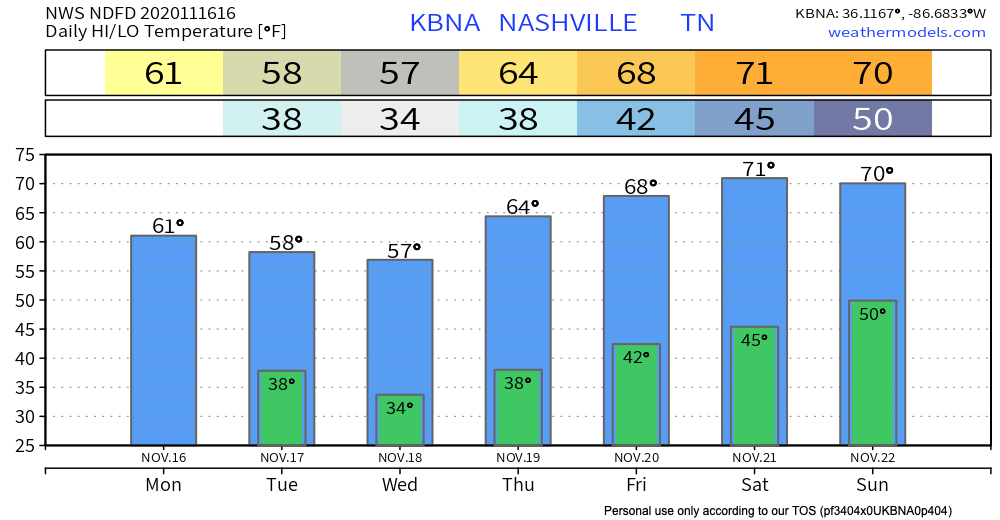 Next rain chance Sunday as a quickly passing cold front moves over us. So, maybe some rain then, but this remains iffy because forecast data at this range is unreliable.
As always, check back for updates to the forecast and be sure to follow @NashSevereWx on Twitter!