Wednesday
Most of the rain will push east today, though we could still see some scattered showers.
Here's the HRRR model: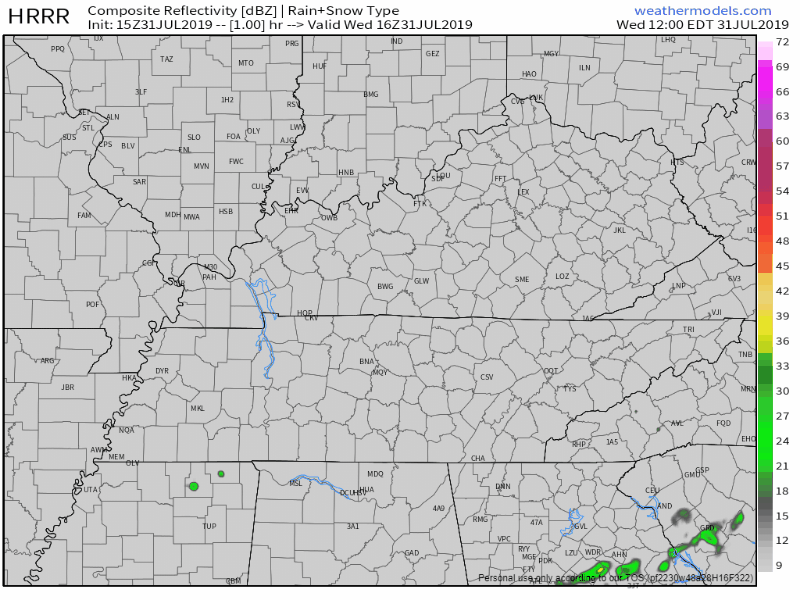 It's hard to say when and where these will exactly pop up, and not everyone will be caught underneath one. We shouldn't have any rain-outs, frog stranglers, or severe weather.
Temperatures will reach a high of 89°.
Dewpoints? Kinda gross (but not too bad) as we reach the mid-60s.
Rest of the Week/Weekend
So far, it looks like we have it pretty easy the rest of the week.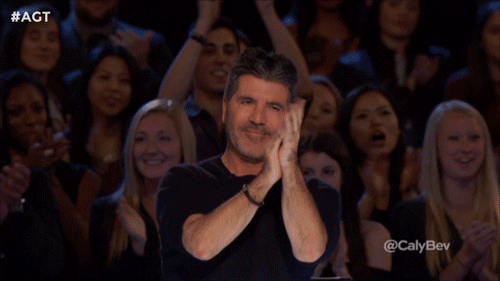 Here's the comic strip:

Besides the chance for typical summertime pop-up showers over the next few days, skies should generally clear up.
Dewpoints will unfortunately range from the mid to upper-60s, leading to more uncomfortable humidity.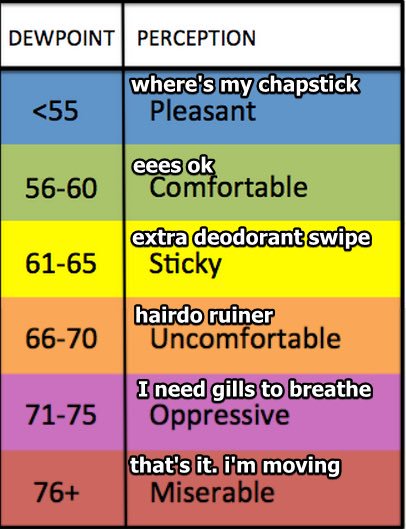 A note on this weekend:
"The best chance of storms will be on Sunday as a weak wave moves through the eastern side of the trough." @ NWS-Nashville
Enjoy the rest of the week, and keep checking back for updates!
---