If you were dreaming of a snow-covered wintry day, models just don't agree. One thing models do agree on is that the cold stuff will likely all fall to the north of us. We could see a rogue flurry throughout the day – nothing that will cause any problems.
We'll have sweater weather for at least another day as our high temps will struggle to reach even the upper 30s. Overnight lows should drop into the upper 20s.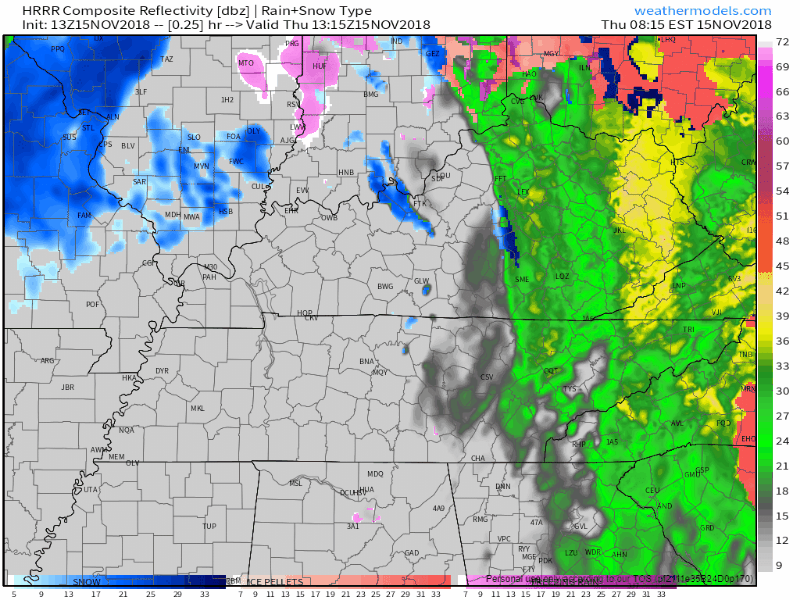 A Warm-up is Coming Friday!
Temps will make a jump back into the low 50s on Friday. That's quite the turnaround from what we've been seeing!
This is due to high pressure over Georgia bringing in relatively warm Gulf air in the form of a south wind – I've drawn the wind direction on the map below.
No rain on Friday!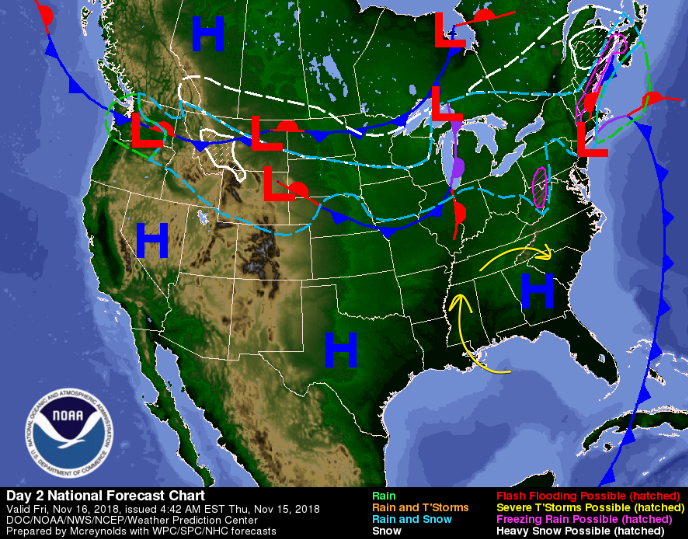 Beautiful Weekend Ahead
High pressure will stick around for much of the weekend, making for noticeably warmer days . Saturday's temps will warm close to 60 with no chance of rain.
If you have outdoor plans this weekend: good! It's going to be a very pleasant and clear!
Clouds will return on Sunday afternoon, keeping high temps in the upper 50s, but ultimately dry. Rain showers could return Sunday evening as a weak shortwave pushes through the area.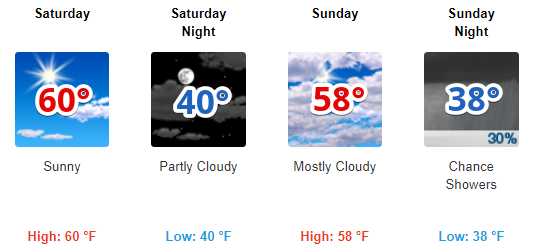 ---